This is an archived article and the information in the article may be outdated. Please look at the time stamp on the story to see when it was last updated.
A heat advisory has been extended until 8 O'clock Sunday night.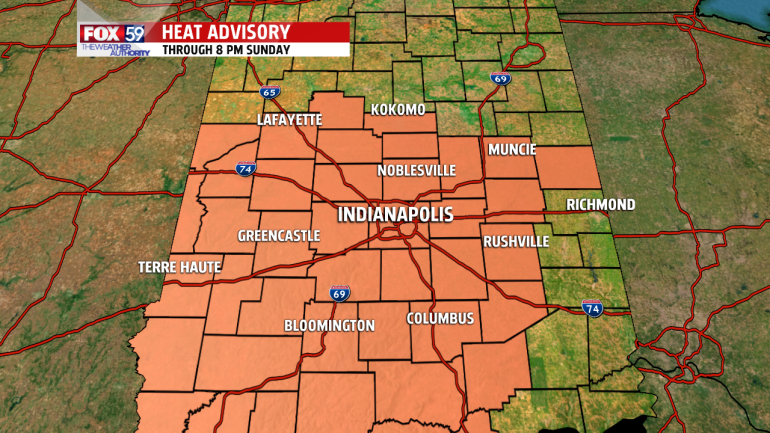 Another 90 in the books!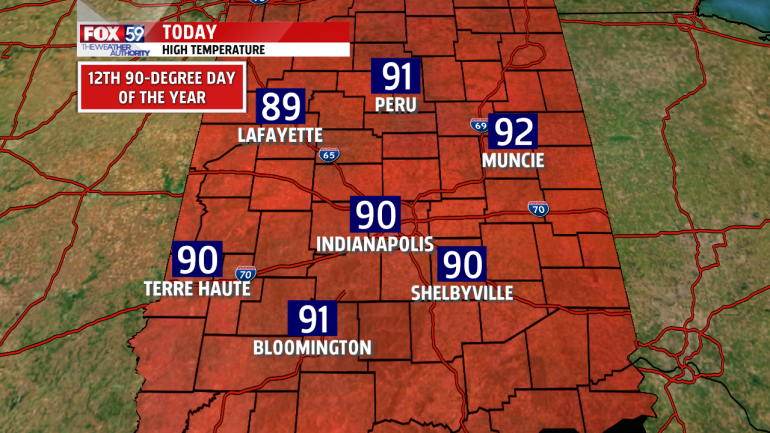 Today makes the 12th 90° day of the year, so far. We only average 19 a year, and now, there's a good possibility we will be well above that this year.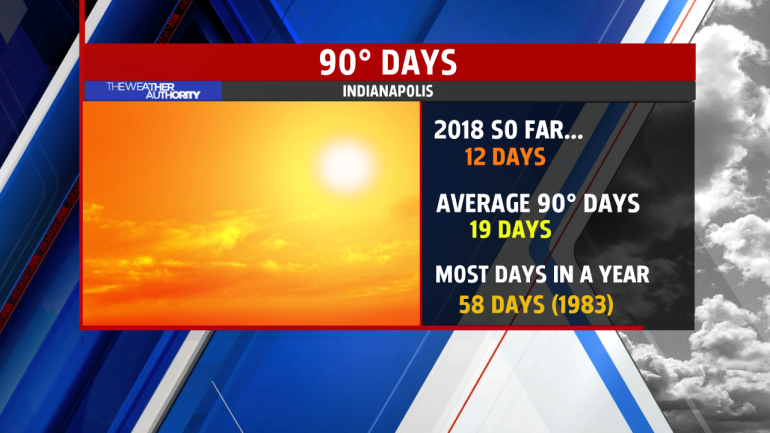 We stay hot and humid this evening with temperatures hovering in the upper 80's for the next few hours.
We're watching a system that will bring us a little bit of brief relief. It's currently off to our north and west and won't make it's way through Central Indiana until late tomorrow night.
Feels like temperatures tomorrow will start in the mid 70's.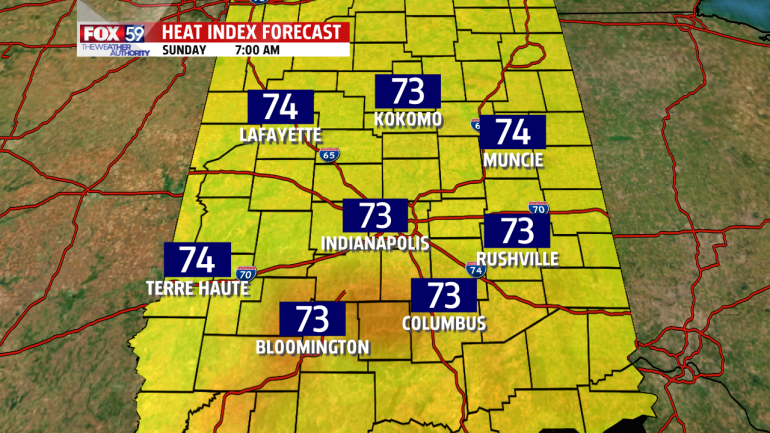 We make a quick jump to Feels Like temperatures in the mid to upper 90's by the lunch hour.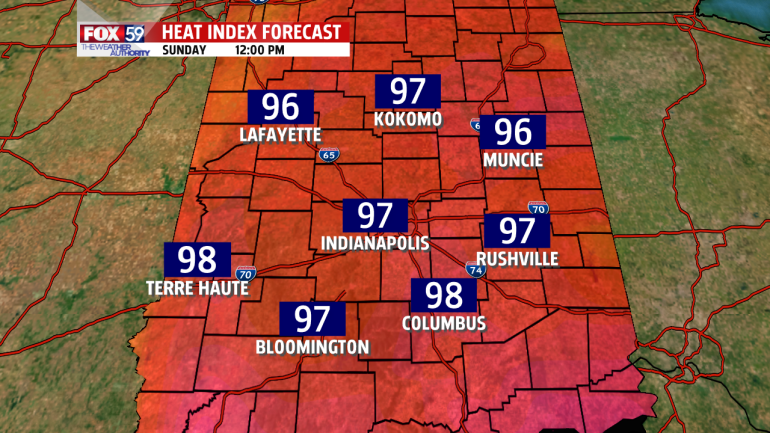 It will be another sizzling afternoon as heat index temperatures could be near the 100° mark.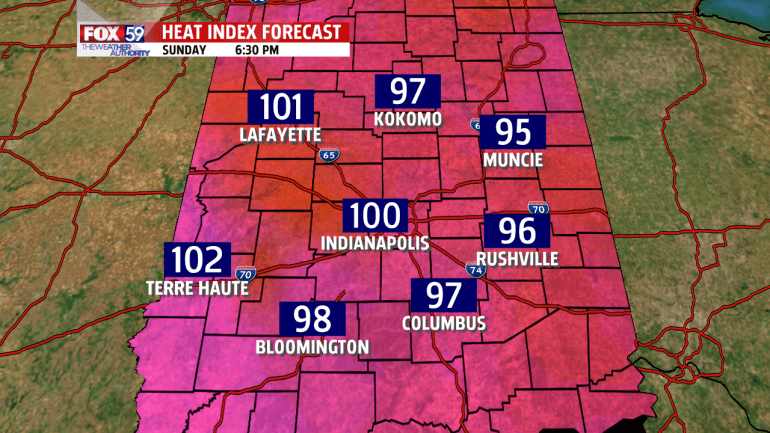 And there isn't much relief in sight. Even though we have a cold front on the way, heat index temperatures will stay in the mid 90's to near 100° through at least the next 6 days.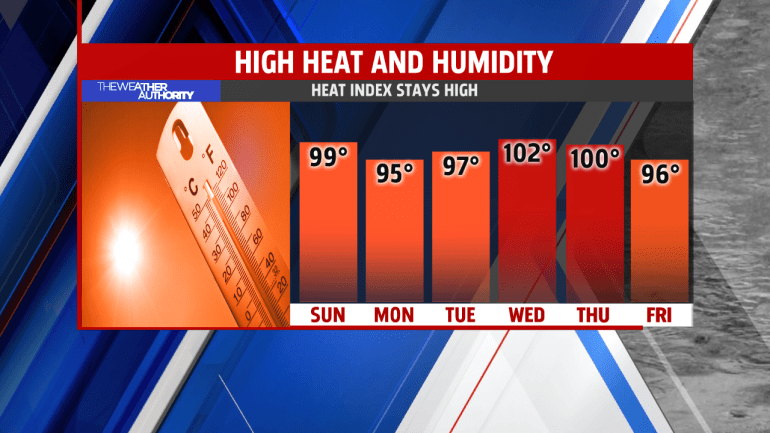 There is a very slight chance for a few spotty showers during the afternoon tomorrow. Better chances of rain will come along the cold front late Sunday night and early Monday morning. Not everyone will see rain but a few heavy downpours are possible.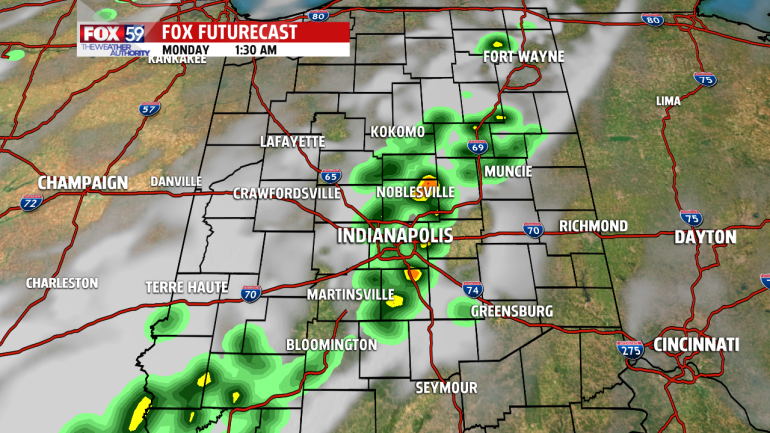 The heat lingers through the holiday. The best day of the week, right now, looks to be next Saturday when temperatures drop a few degrees and humidity lowers a bit. Stay hydrated and stay safe.