This is an archived article and the information in the article may be outdated. Please look at the time stamp on the story to see when it was last updated.
Warmer temperatures came just in time for Valentine's Day but they are accompanied by wet weather. Some scattered rain showers will continue through the afternoon and evening.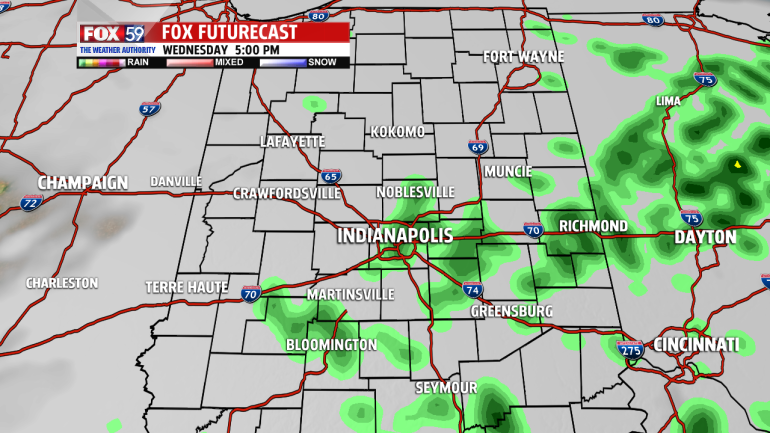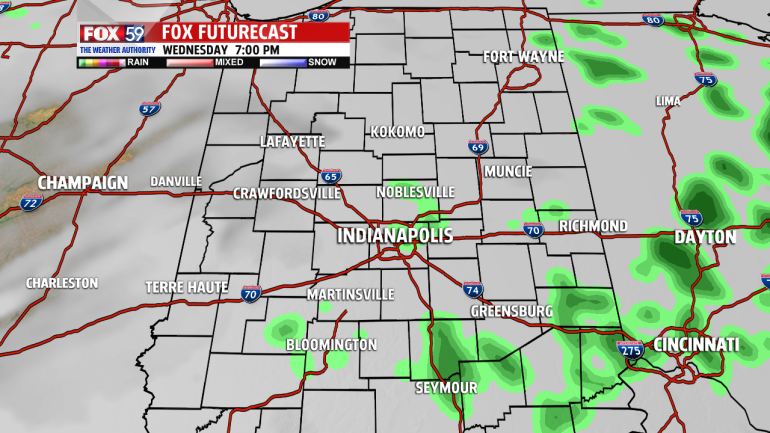 Temperatures continue to rise through the evening and overnight hours. Highs will be near 50-degrees just before midnight.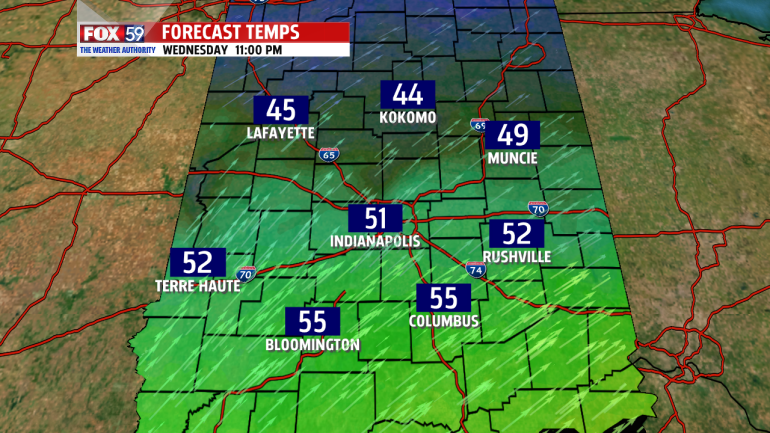 The warm, southerly winds push highs up near 60-degrees by tomorrow afternoon.
As the temperatures rise, so do our rain chances. Rain really picks up again by tomorrow afternoon. A few claps of thunder are also possible. Make sure the kids have the umbrella handy after school!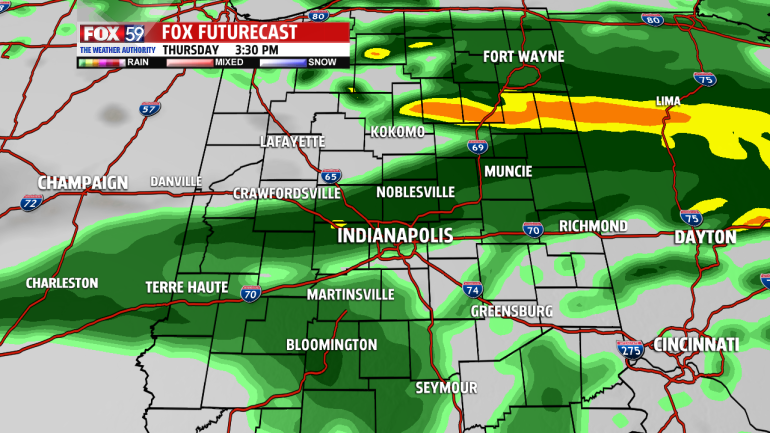 We'll take a sharp turn from our warm, southerly air into northwesterly winds as a cold front passes tomorrow evening. Temperatures fall throughout the day on Friday, seeing 30's again by 7 am Friday morning.