This is an archived article and the information in the article may be outdated. Please look at the time stamp on the story to see when it was last updated.
INDIANAPOLIS, Ind. --Good Monday afternoon! We've been dealing with thunderstorms for days now and we'll have another chance of storms Monday afternoon. Hi-resolution models show a chance of storms into the evening hours with the heating of the day.
Not everyone will see rain but those who do will have a threat of heavy rainfall and flash flooding. Lightning will also be a concern. Gusty winds may accompany the strongest storms and with the saturated soils, it won't take much for trees to suffer some damage much like Sunday afternoon.
Temperatures tonight will fall to the upper 60s with the storms coming to an end in the late evening hours. We'll have patchy fog and haze Tuesday morning with light east winds. Highs on Tuesday will be in the upper 80s. Storm chances will return Tuesday afternoon with the best chance of more widespread storms coming Tuesday night and Wednesday as a cold front moves through. Right now, widespread severe weather is not expected but storms will pose a risk of flash flooding and gusty winds.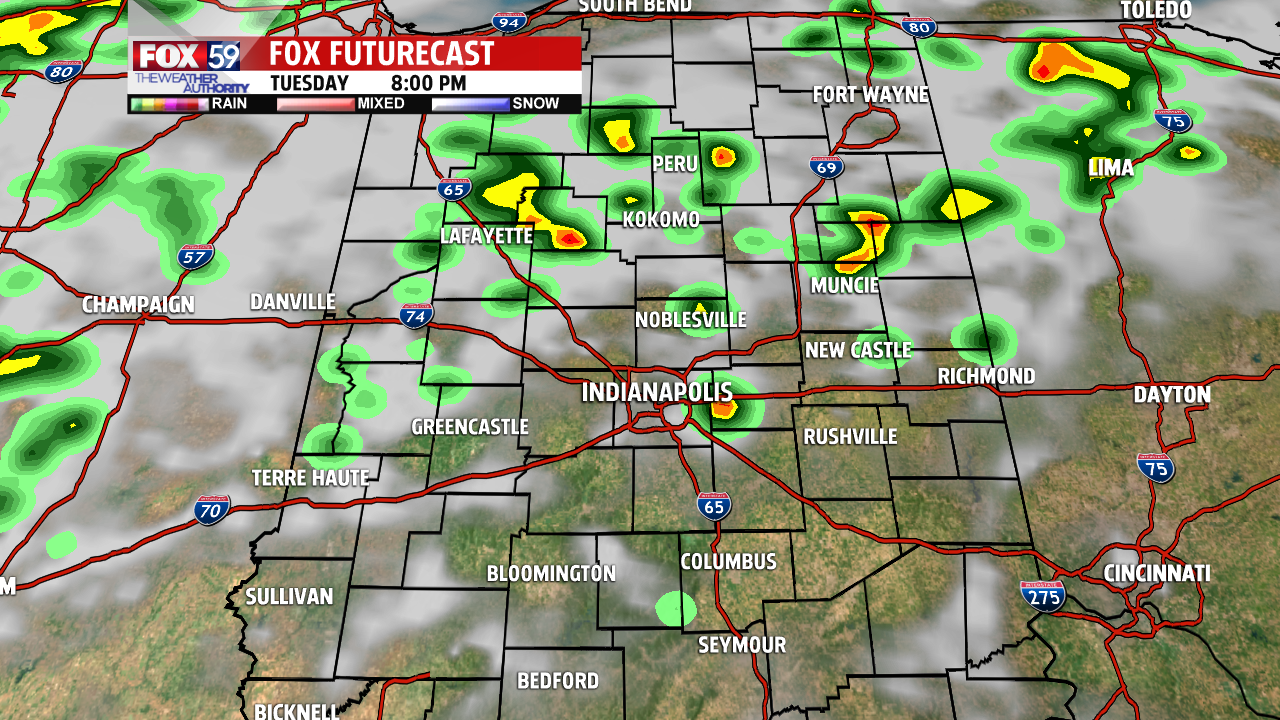 Once the front moves through Wednesday, cooler, drier air will usher in. Thursday looks nice with lows in the low 60s and highs near 80 degrees and lower humidity! Sunshine will continue into the weekend with lows dipping to the 50s Friday and Saturday mornings. --Danielle Dozier