This is an archived article and the information in the article may be outdated. Please look at the time stamp on the story to see when it was last updated.
INDIANAPOLIS, Ind. –Good Sunday evening! It was a breezy and warm afternoon with highs in the upper 70s and west winds gusting to 28 mph in Indy. Light winds are expected overnight with lows in the upper 50s. Spotty rain is possible across northern sections tonight.
Monday will bring a mix of sun and clouds and highs in the low 80s. Winds will once again become breezy with occasional gusts to 20 mph. Another cold front will move through the area Monday and bring a risk of thunderstorms. Some of the t-storms may be strong to severe across central Indiana. Storm threats will be large hail and damaging wind gusts. Timing will be in the late afternoon and evening during peak heating of the day.
Cooler air will arrive in the wake of the front, along with lower humidity. Temperatures Tuesday and Wednesday will be in the low 70s. Dew points will go down into the 40s.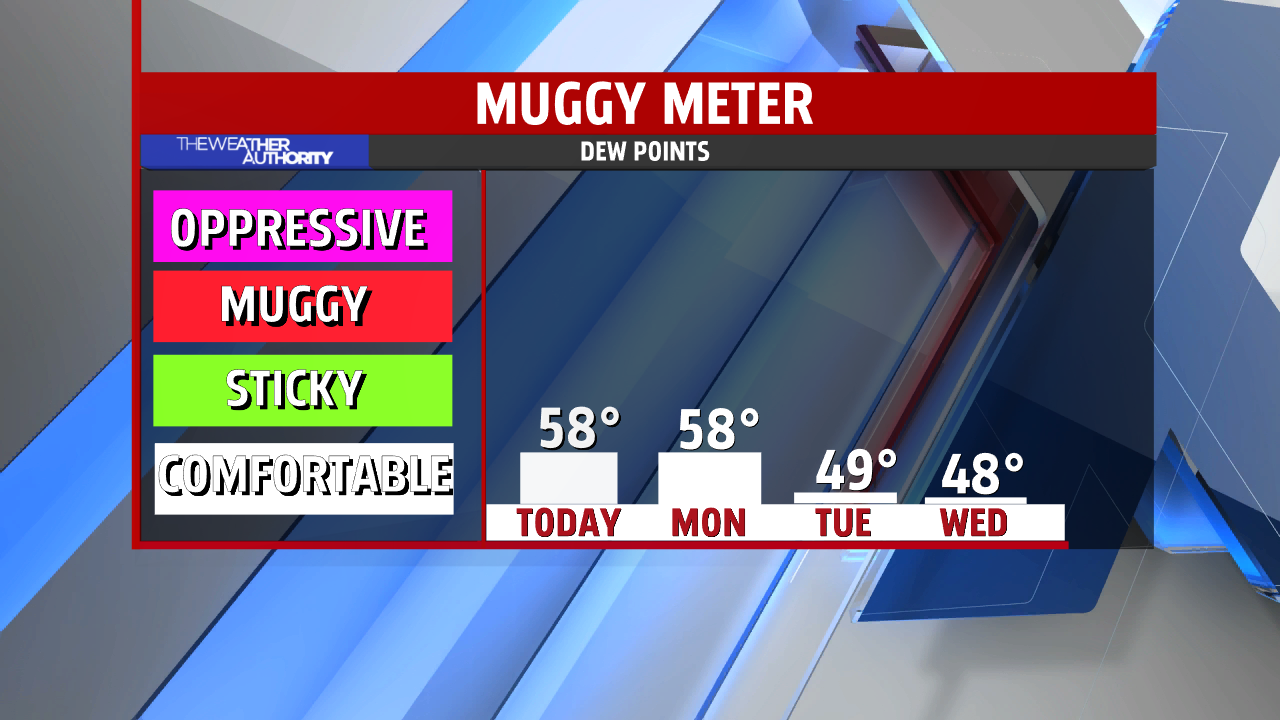 Temperatures will dip to the low 50s mid-week in the mornings. A big ridge of high pressure will move in next weekend and bring the warmest air all year. Temperatures will soar to the low 90s. –Danielle Dozier