This is an archived article and the information in the article may be outdated. Please look at the time stamp on the story to see when it was last updated.
INDIANAPOLIS, Ind. (Feb. 2, 2016)--Good Tuesday afternoon! I'm tracking a risk of strong to severe thunderstorms that look to develop between about 3 p.m. and midnight for parts of central Indiana. The Storm Prediction Center has areas generally south of I-70 in a slight risk.
This means that this area has an increased chance of seeing thunderstorms producing damaging winds of greater than 60 mph. While Indy and points north are not in this slight risk zone, it's still possible we see a few severe thunderstorms. Heavy rainfall will also be a threat where a quick 0.50 to 1 inch of rain may fall.  Some areas to Indy's southeast may see up to 2 inches in spots. The numbers below are not exact but will give you an idea of the range we may see.
The tornado threat is low but not zero for areas in the slight risk zone. Some hail may accompany some thunderstorms across southern Indiana. We will be watching this carefully. A warm front was located south of Indiana at 1:30 p.m. and will continue to lift north across central Indiana this evening. This will allow more moisture to move in and temperatures to go up to the low 60s after sunset!
It's this warm, moist air along with a strong low pressure system tracking toward the Upper Midwest that will fuel the thunderstorms tonight. Expect the threat for storms at least through midnight Wednesday as a squall line moves through the area with the cold front tonight.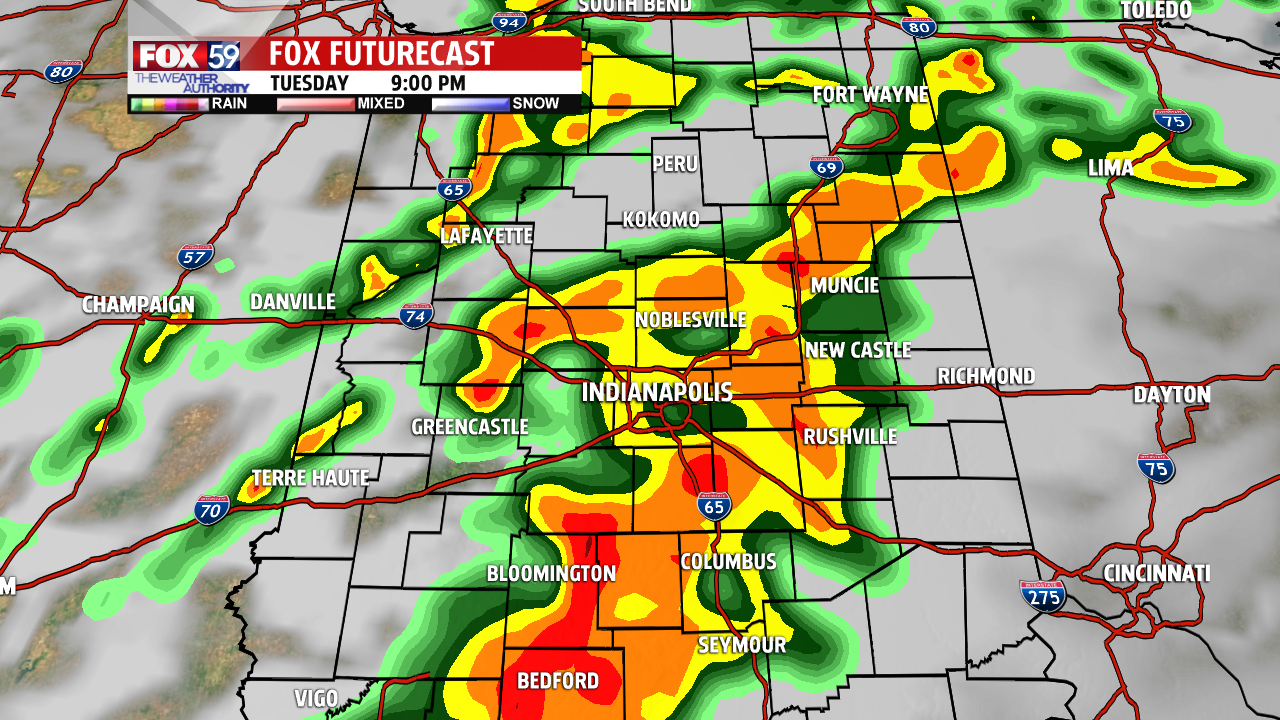 Colder air will move in behind the front and expect the highest temperature Wednesday to occur around midnight and continue to fall to the low 40s by daybreak. Temperatures will continue to fall during the day with the sky starting off sunny Wednesday morning and turning cloudy with a chance of rain/snow mix in the late afternoon/evening. Winds will be strong with occasional gusts to 35 mph.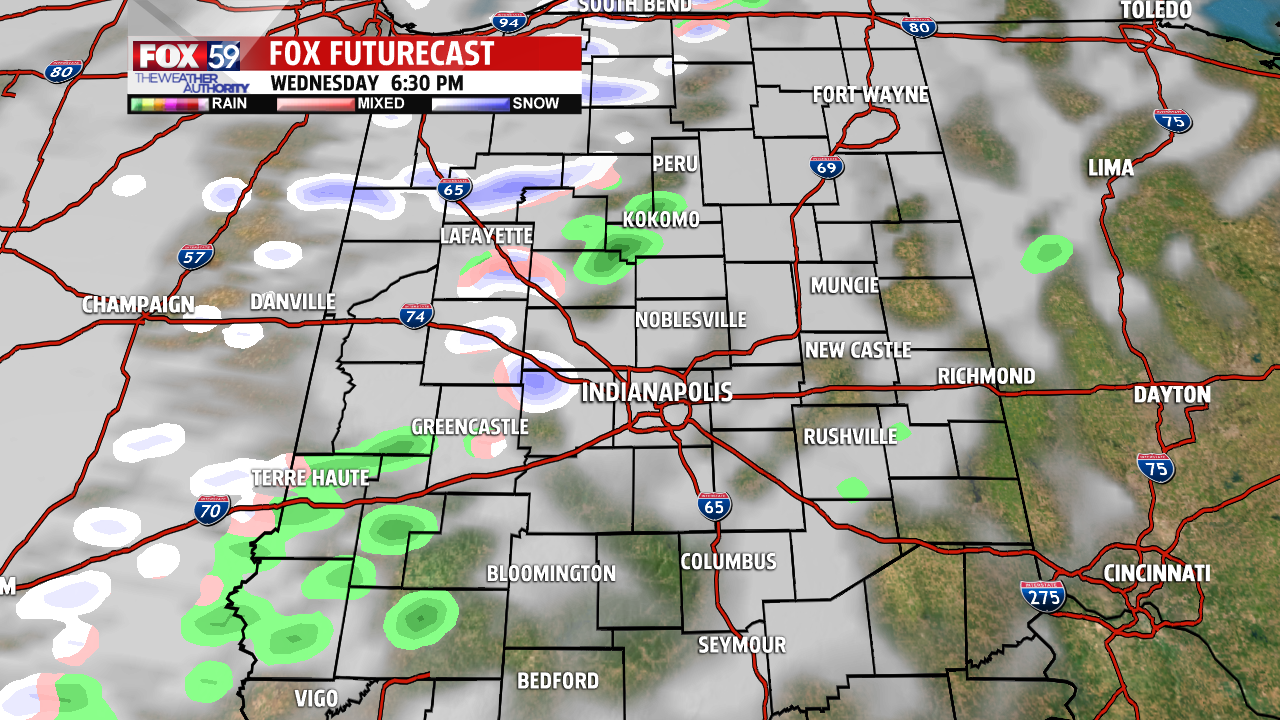 Flurries may linger early Thursday before dry conditions prevail. Friday looks mostly sunny and milder with a high near 40 degrees. The weekend appears dry too before a chance of rain/snow arrives again next Monday. --Danielle Dozier