This is an archived article and the information in the article may be outdated. Please look at the time stamp on the story to see when it was last updated.
Brrrrr!!! The coldest air of the season, so far, arrived. We started off the morning with temperatures in the mid-teens. Making it the coldest morning since February 12th, over 9 months ago! With highs today struggling to get into the lower 30's, today will go in the books as yet another day below average. That brings November 2018 to the 14th coldest November on record, to-date.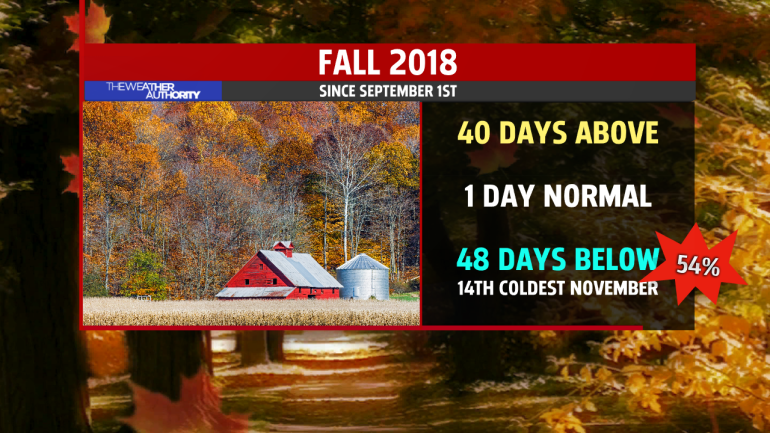 At least we had some sunshine this morning, thanks to high pressure just to our south, but clouds are quickly building back in. Winds have shifted out of the west southwest, but aren't making a huge impact on temperatures just yet. Early afternoon temperatures are still only sitting in the mid 20's and lower 30's across the region.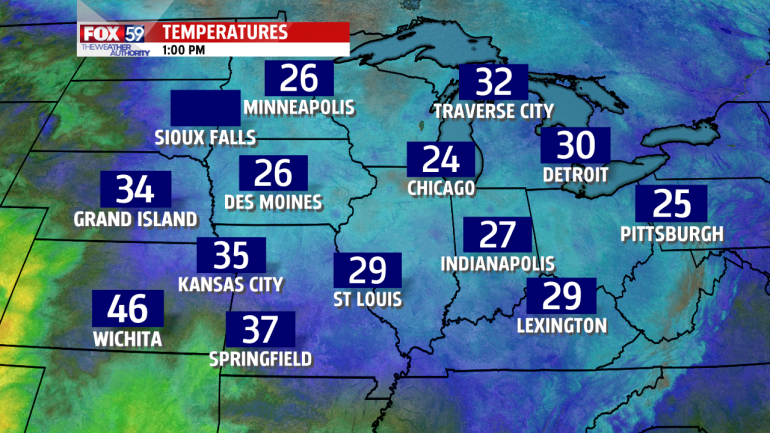 A new surge of warmer air is in the forecast, but not before one more round of some wintry precip. It's not a lot but definitely something drivers want to be aware of. An upper level disturbance brings moisture from the west overnight and will likely bring a light wintry mix and or freezing drizzle to the area by early tomorrow morning. With temperatures below freezing again tomorrow morning, this could cause some slick conditions, especially on untreated roadways.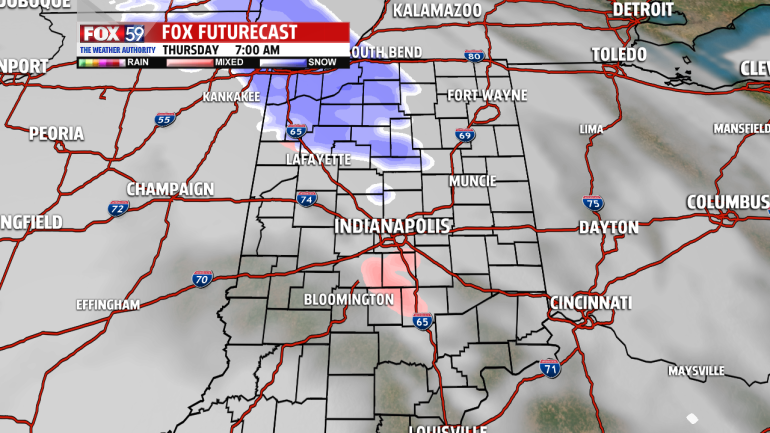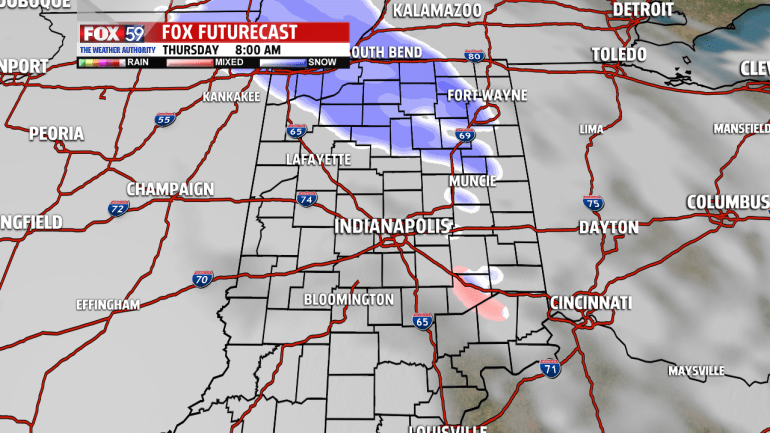 So plan ahead for the morning commute. Even if you're not seeing rain or snow when you walk out the door, moisture that has fallen overnight could create spots of black ice during the morning rush hour. After tomorrow morning, we'll be pretty much done with the wintry precipitation for a few days. The forecast still looks wet but it comes in the form of plain old rain.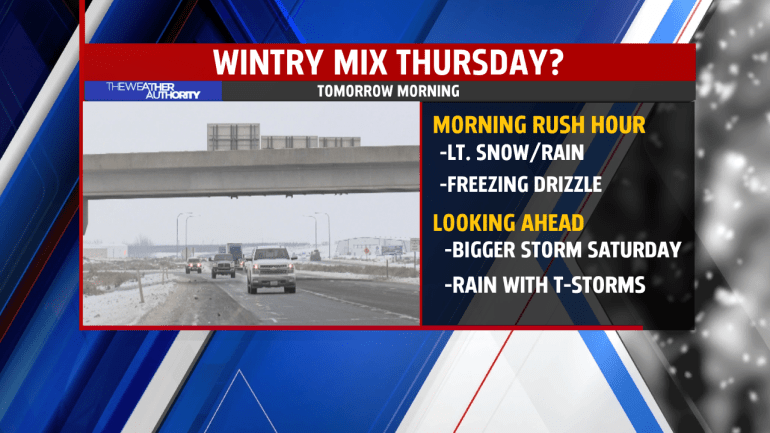 Thursday night into Friday morning, we'll start pulling in moisture from the south and and a few spotty showers will be possible early in the day on Friday.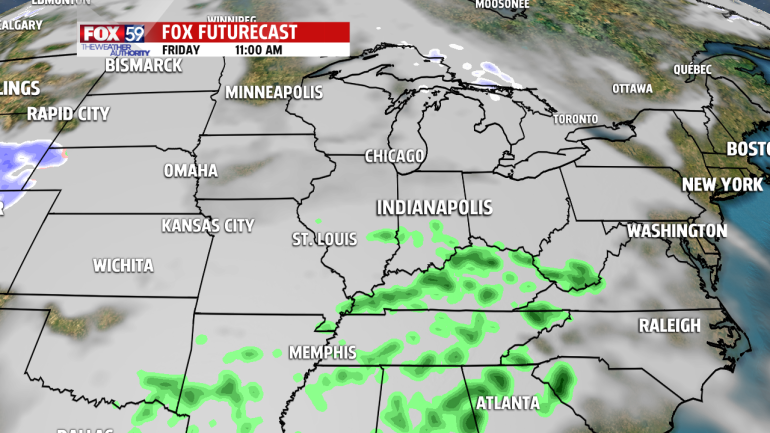 The bulk of the rain comes late Friday night into Saturday. Heavy downpours and a few thunderstorms are possible. A stronger storm or two is possible as well, we'll continue to monitor.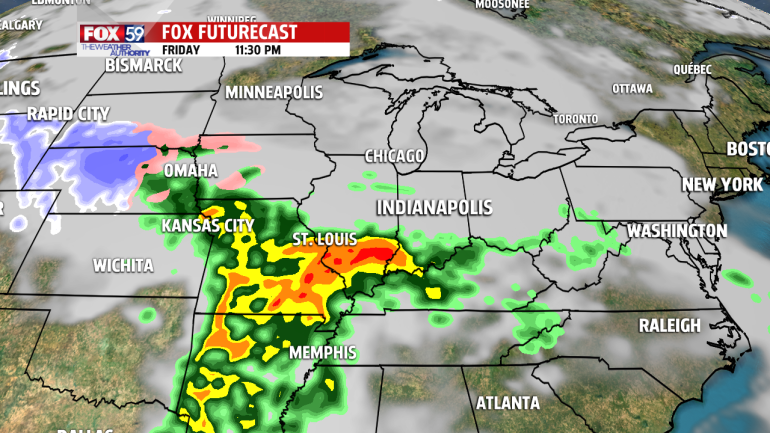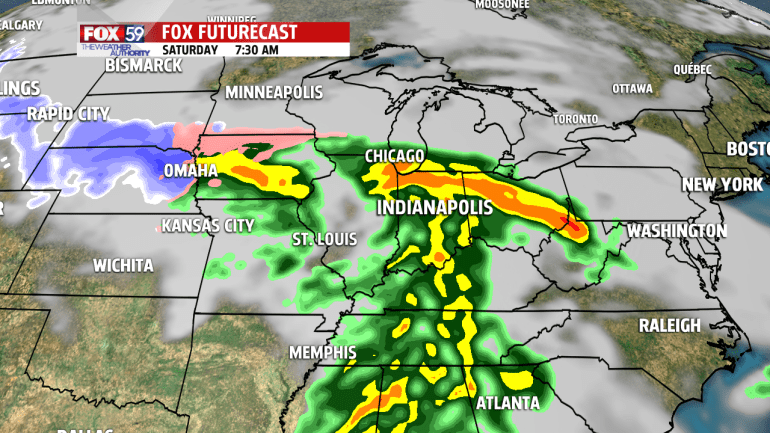 A surge of southerly winds will bring breezy but warmer conditions in for the weekend too. By Saturday afternoon, highs will top out near 60 degrees before making a fall back to Winter-like conditions early next week.