A winter storm watch has been issued for parts of central Indiana. This watch goes into effect on Sunday night at 7 PM and lasts through 7 AM Tuesday morning. Two rounds of winter weather will slide through the area and bring a wintry mix along with accumulating snow.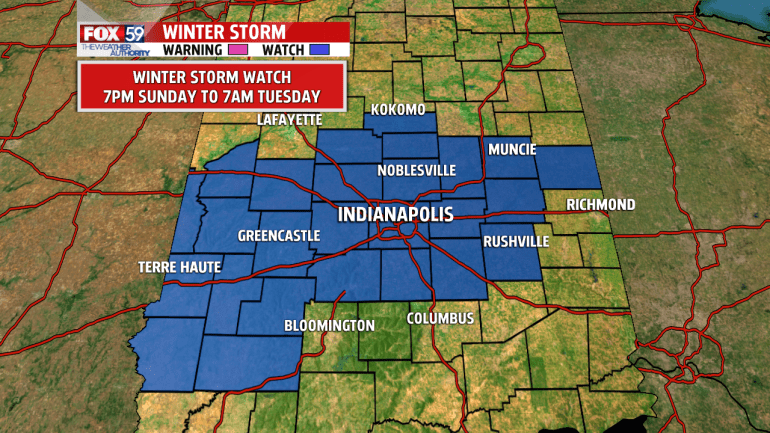 We're lacking in the snowfall department for December. We've only seen a trace of snow since the beginning of the month. By now, we should have seen nearly 2.5" of snowfall. To-date, this is the least snowiest December we have had since 2014. That's all about to change.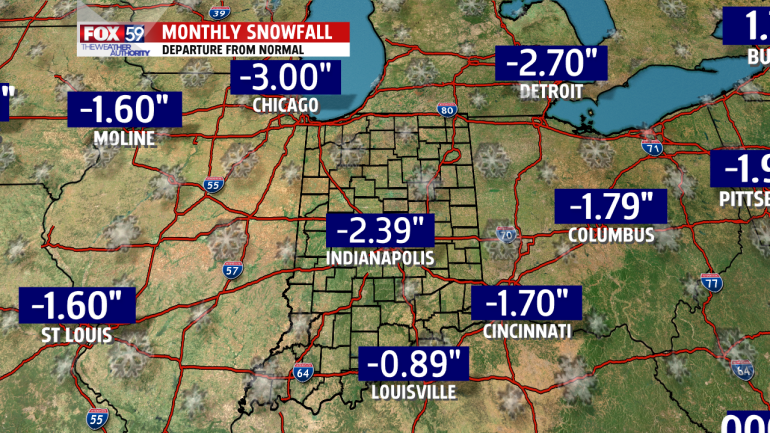 Low pressure riding along the southern branch of the jet stream will bring moisture into central Indiana and set us up for some well overdo snowfall. After a dry, cold start to Sunday, snow chances will rise into the afternoon and evening with peak coverage across our area late Sunday night, after 10 PM.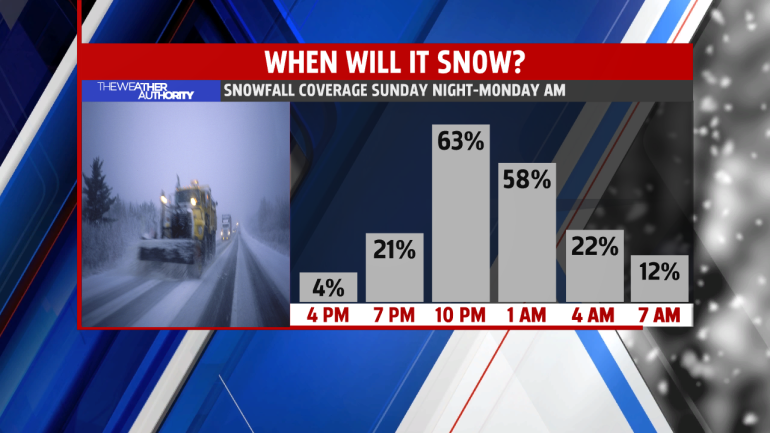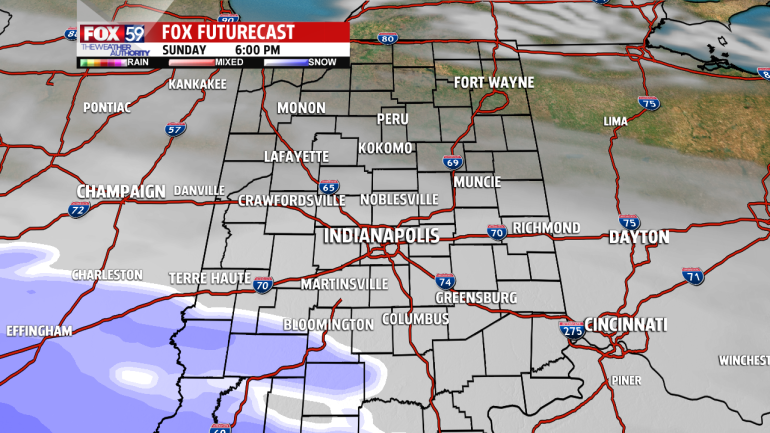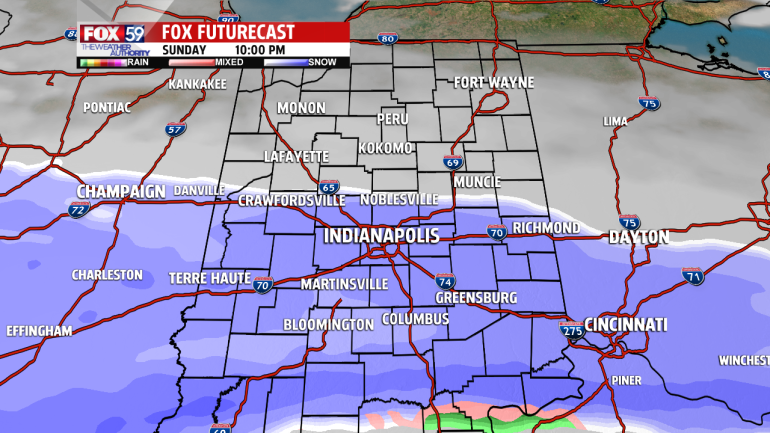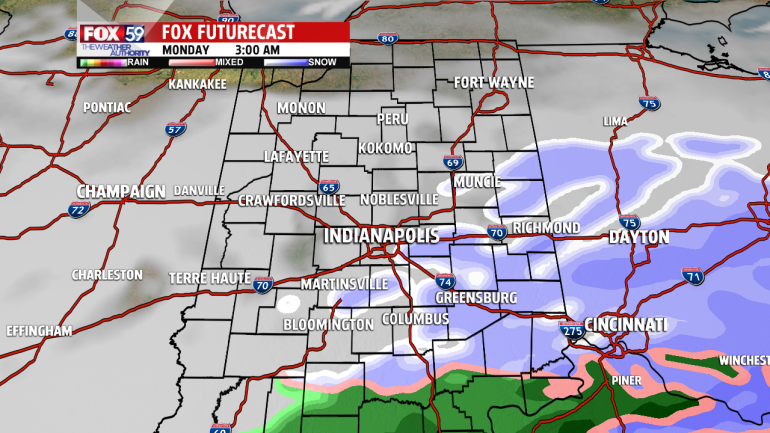 Our first round of snow will drop between 1-3" across central Indiana before easing into the early morning hours on Monday. This could leave slick conditions for the Monday morning commute, especially on untreated roadways.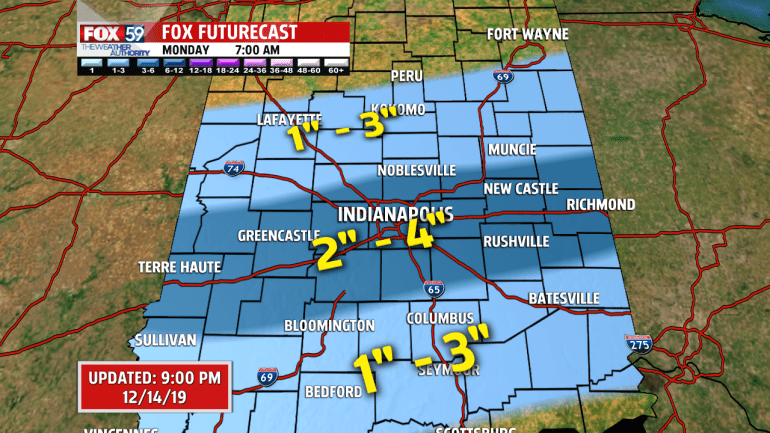 Our next round will come Monday afternoon and evening. There is more uncertainty with the exact track of this additional round of wintry weather. However, another 1-2" of snow will be possible between Monday afternoon and early Tuesday.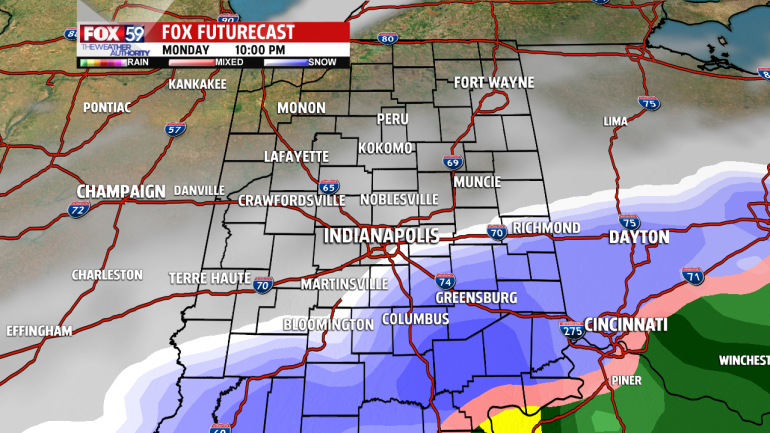 When both rounds of snow are over by Tuesday morning, some areas could see as much as 6" of snowfall, between the two events. However, some melting between Monday morning and Monday night may lower the total amount that is actually left by Tuesday.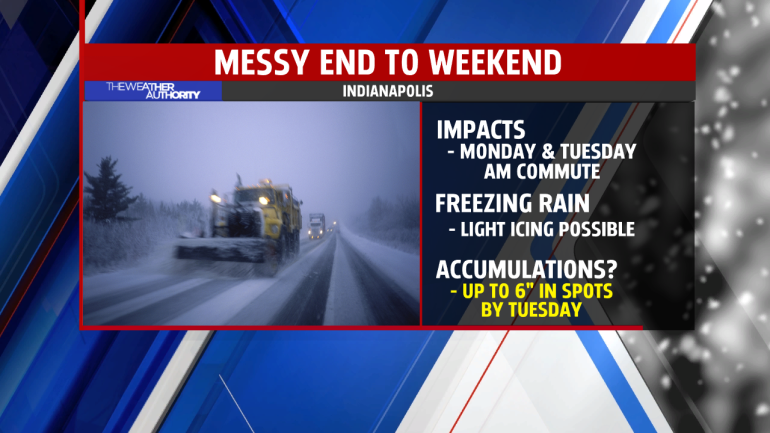 For the rest of your Saturday evening, a few spotty showers and flurries will be possible but most will stay completely dry. This makes it a perfect evening to see the Christmas Nights of Lights out at the Indiana State Fairgrounds.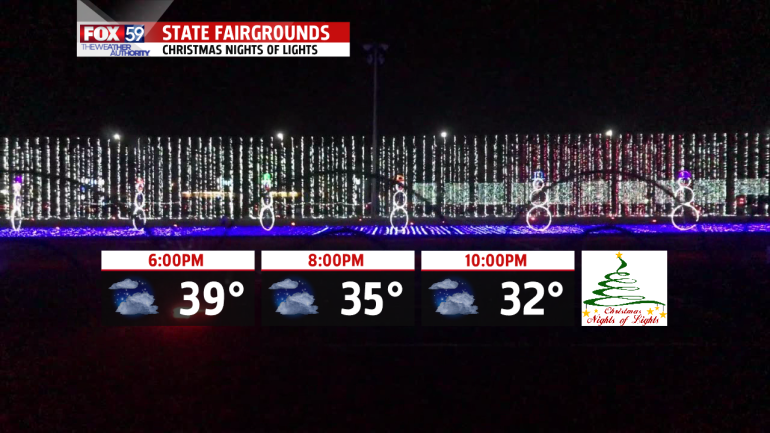 Saturday's high temperatures were able to rise into the mid 40's. A few degrees warmer than average this time of year. Extra chilly temperatures will dominate the forecast for these next several days. Highs on Sunday will peak right around freezing. It's not until late next week that we rise back to more seasonal levels.