This is an archived article and the information in the article may be outdated. Please look at the time stamp on the story to see when it was last updated.
Additional showers and storms continue today, under mostly cloudy skies and mild temperatures! This is good news, as the rain is beneficial but will inhibit some outdoor activities, such as the IWIT LPGA tournament at the Indianapolis Motor Speedway. Not all day rains are expected, so some rain-free hours will be in play for the State Fair too. Severe threat remains low again with primarily heavy rain, lightning, and a stronger gust or two. Below indicates rainfall estimates since yesterday morning with the heaviest south of downtown!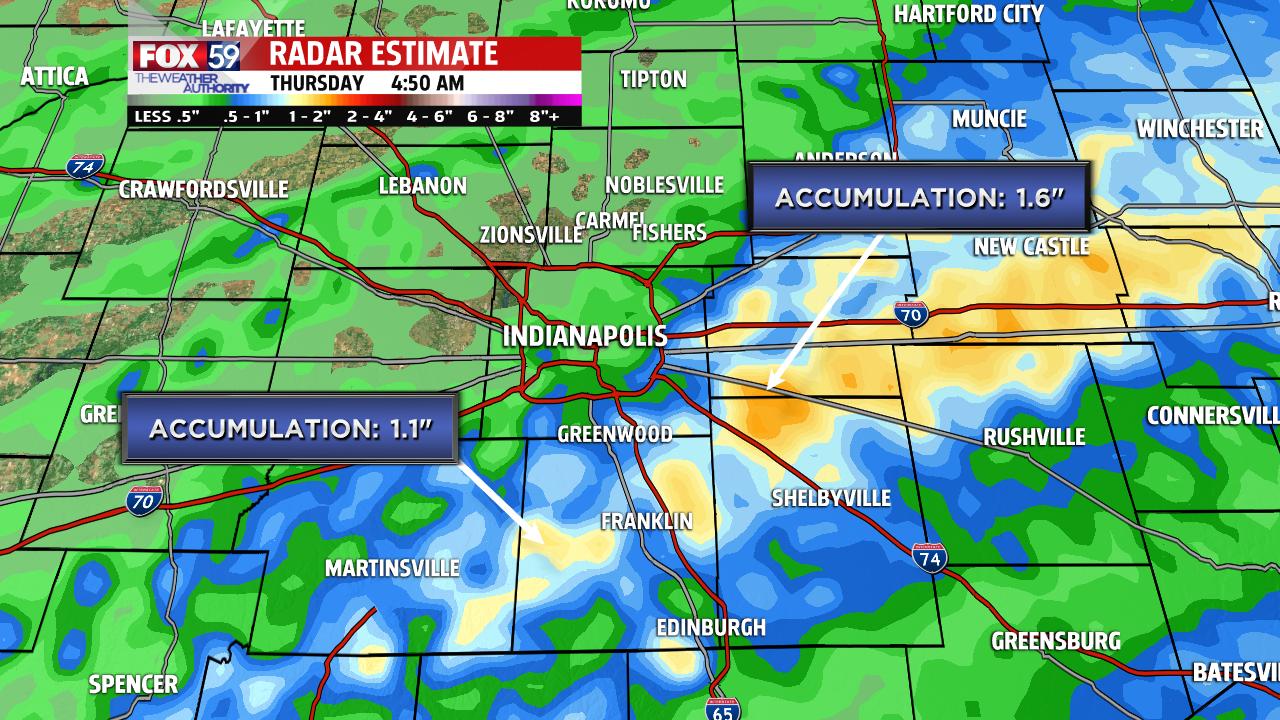 It will remain unsettled for Friday and Saturday too but larger gaps of dry time should be expected. Still a few random, renegade showers and storms could impact various football games Friday night. Here are estimates for rainfall through Saturday night or basically the next 3 days.