This is an archived article and the information in the article may be outdated. Please look at the time stamp on the story to see when it was last updated.
We are tracking more spring-like weather for Tuesday as a complex of thunderstorms travels over the state. A warm front will lift north over central Indiana and the boundary is bringing the initial wave of thunderstorms this morning. Isolated strong and potentially a severe thunderstorm may fire up with the first wave of rain. The main concerns include gusty winds, large hail and heavy rain.
Flash flooding will be possible, which has prompted the National Weather Service to issue a Flash Flood Watch in our southeastern counties. Some areas may receive 1" to 2" of rain within some of the strong thunderstorms.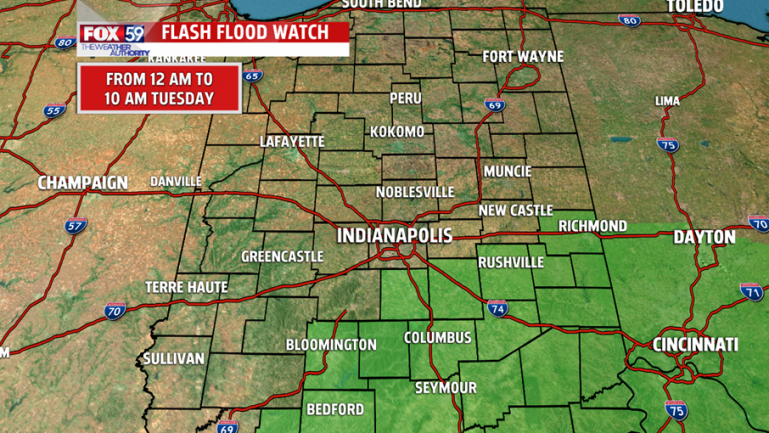 Once the warm front passes over Indianapolis, the wind speeds will pick up out of the south and help temperatures soar into the mid-60s this afternoon. The warm air and windy conditions will help fuel the thunderstorms. Wind speeds may gust up to 40 mph this afternoon.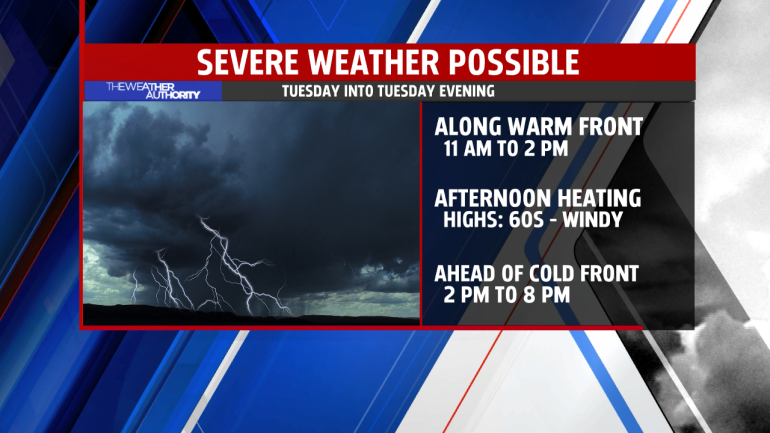 The second wave of thunderstorm activity will be associated with an approaching cold front. Storms will develop ahead of the boundary and may trigger strong to severe storms. The second round is one we will have to closely watch. The main threat will be damaging straight-line winds with the squall line. Large hail and isolated tornadoes may spin up within the line of storms during the afternoon and evening. The prime time for severe weather will be between 2 p.m. and 8 p.m. Tuesday for central Indiana.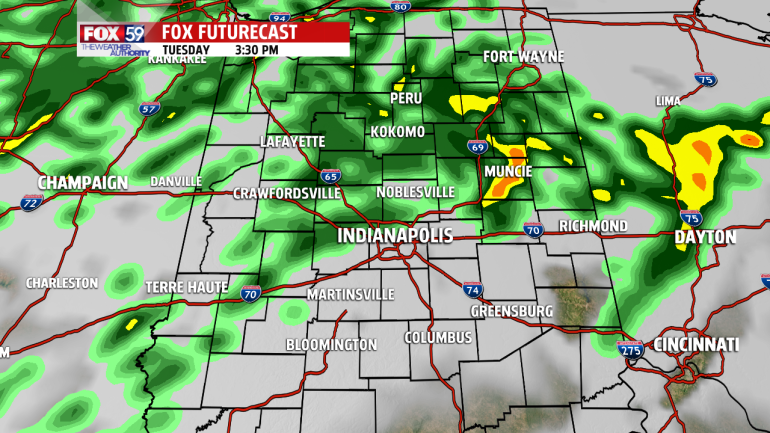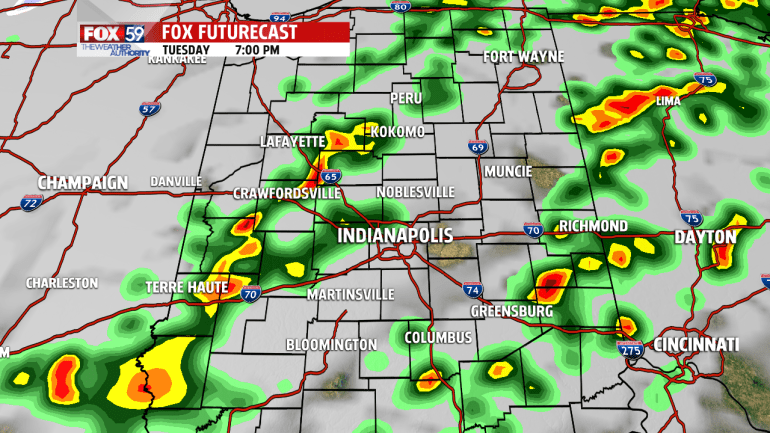 The severe weather situation will improve after 8 o'clock this evening. Lingering showers are expected overnight as temperatures plummet. A few snowflakes may mix in with light showers tonight and early Wednesday morning!