This is an archived article and the information in the article may be outdated. Please look at the time stamp on the story to see when it was last updated.
INDIANAPOLIS, Ind. --Good Wednesday afternoon! Temperatures climbed into the 60s today with breezy southeast winds. We're tracking a few showers across northwestern Indiana this afternoon with the best chance of rain in central Indiana later this evening.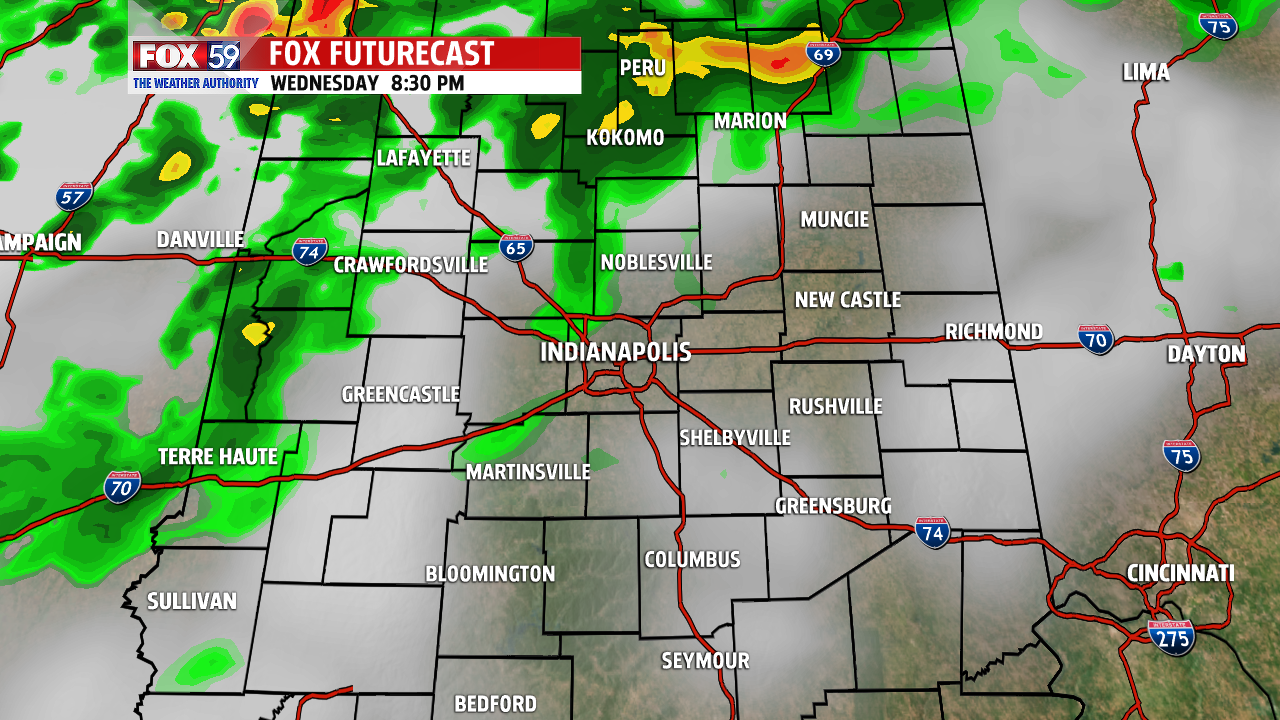 A warm front will lift across the area this evening and give us a wind shift to the southwest. It will remain breezy through the overnight hours with showers around. Temperatures will be around 59 degrees in Indy at midnight Thursday, which will most likely be our high for the day. We're expecting temperatures in the low 50s Thursday morning and mid-50s Thursday afternoon. A few lingering showers are expected Thursday morning. Rainfall amounts of up to 0.10 inches are possible with isolated higher amounts of 0.25 inches.
A warm up is in store Friday with high clouds. Expect temperatures in the upper 60s. Saturday will bring unseasonably warm weather with highs in the mid-70s and breezy winds. The record high for the day is 81 degrees from 1922.
A chance of rain will arrive Sunday and Halloween looks dry with breezy winds and highs in the low 70s. --Danielle Dozier