This is an archived article and the information in the article may be outdated. Please look at the time stamp on the story to see when it was last updated.
We're still feeling the chill here across central Indiana. Many of us dropped below freezing and into the 20's early this morning.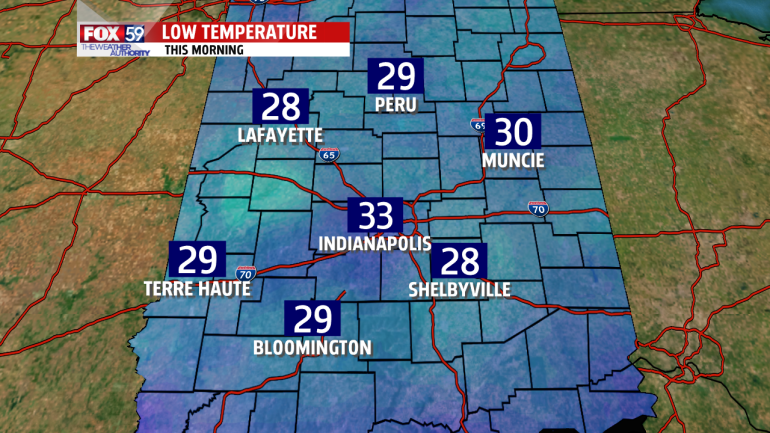 While our first frost was right on schedule, our first freeze is running a little ahead of schedule. Many areas dropping several degrees below freezing. Typically Indianapolis sees its first freeze around October 23rd.
After peaking in the mid 50's today, temperatures will drop quickly this evening.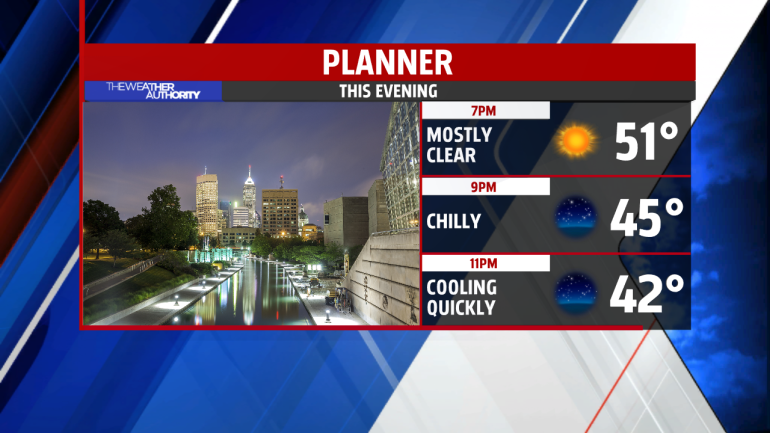 High pressure will keep skies clear and allow more heat to escape from the surface after the sun goes down.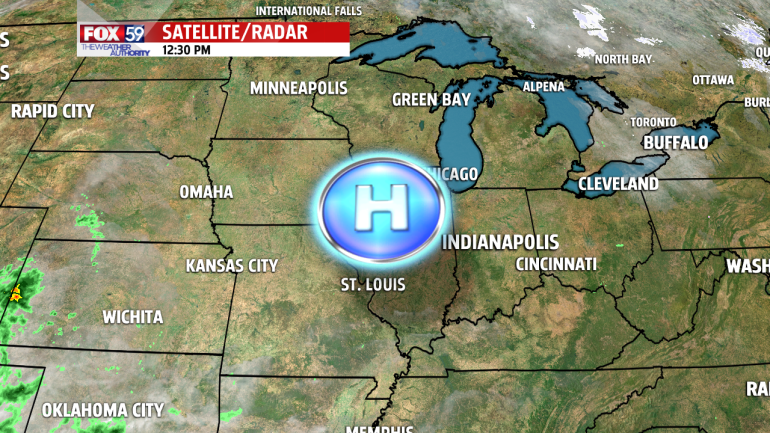 Factor in a wind chill and temperatures will be feeling like they're below 50 by 8 pm and back near freezing again by early tomorrow morning.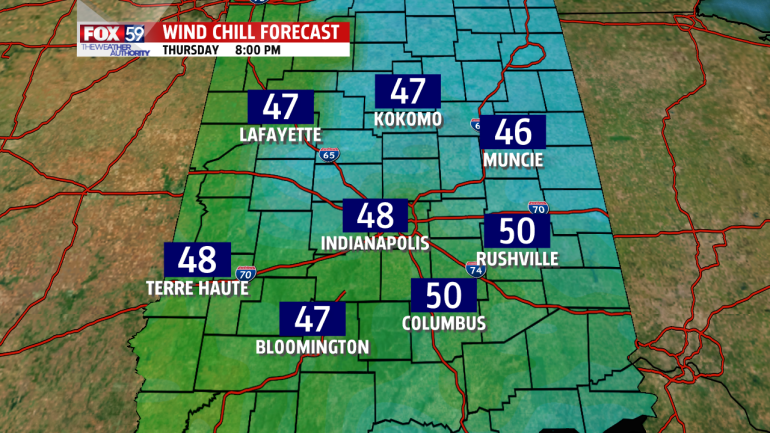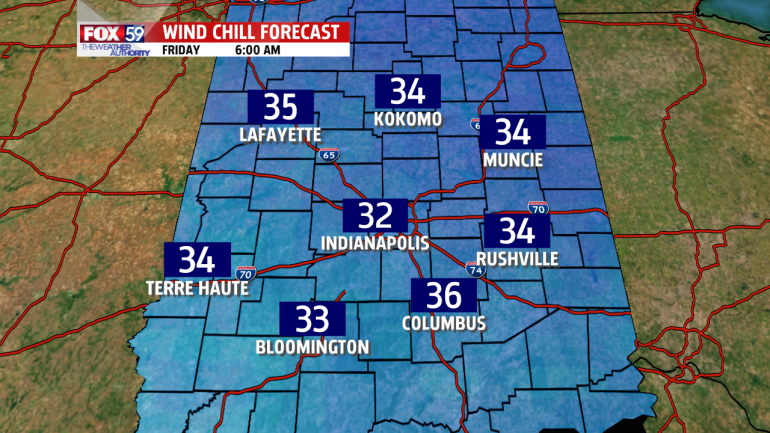 This kids will need the heavy coats again at the bus stop. Actual temperatures Friday morning will start out in the mid 30's.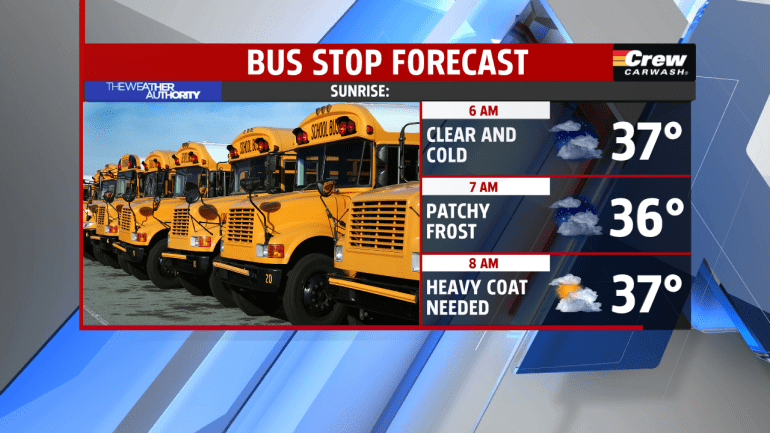 Plan on patchy frost around the area. A frost advisory is in effect until 10 AM for our southern counties but we'll likely see frost all across central Indiana as well.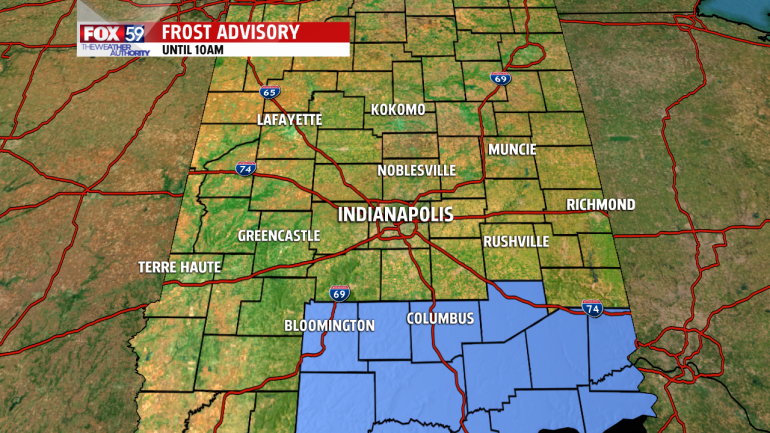 Clouds increase tomorrow afternoon as temperatures rise a little higher than today.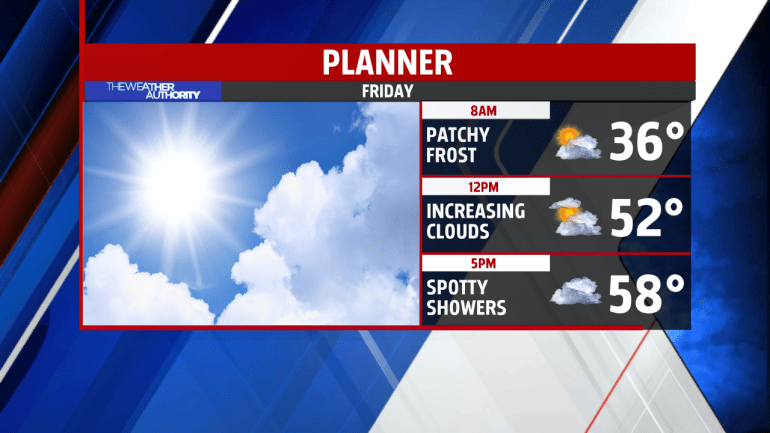 Spotty to widely scattered showers are possible tomorrow. The evening won't be a washout but if you're planning on attending Friday night football games, be prepared for some wet weather and cool temperatures.
There aren't a lot of rain chances in the extended forecast. However, scattered showers are expected to develop Saturday evening. Quickly falling temperatures Saturday night means we could see a few wet snow flakes mixed in there as well. By the second half of the weekend, we're looking at sunshine but reinforced cold air. Temperatures will struggle to crack 50 degrees. Near but still below average temperatures return Monday and Tuesday.
The cool temperatures are hanging on. Not only do we stay cool all week long but the 8-14 day outlook (which takes us through Halloween) suggests the likelihood that we aren't looking at a warm-up any time soon.