This is an archived article and the information in the article may be outdated. Please look at the time stamp on the story to see when it was last updated.
Get ready for it! We're chilly now but we're only going to get cooler and more uncomfortable through tonight and tomorrow. Winds picking up this afternoon and rain chances are on the rise. The afternoon and evening won't be a washout by any means, however, light showers will scatter across central Indiana into the early evening hours.
Winds pick up this afternoon, gusting near 20 mph at times, and temperatures remain on the cool side through the evening.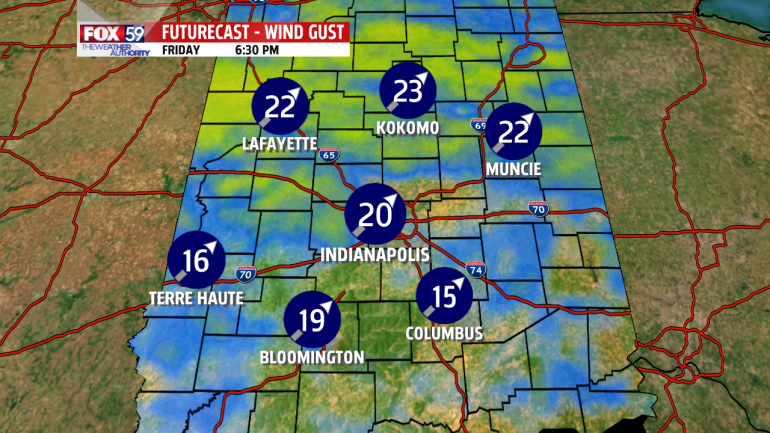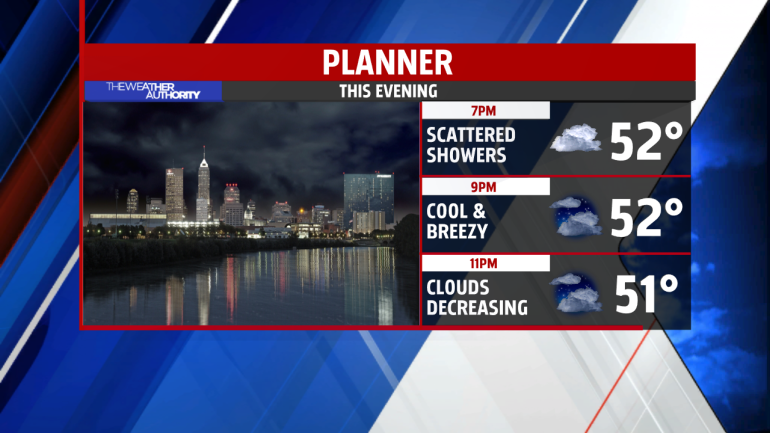 Things get interesting on Saturday. A cold front passes by the early morning hours, giving us a nice shot of cooler northwesterly winds. Then, a secondary cold front reinforces that cold air later in the day. After highs peak in the mid 50's, temperatures will fall quickly during the late afternoon and winds will likely be gusting near or above 30 mph.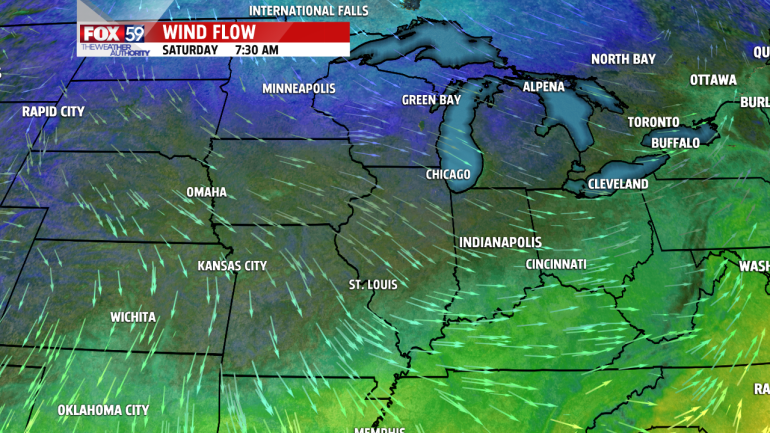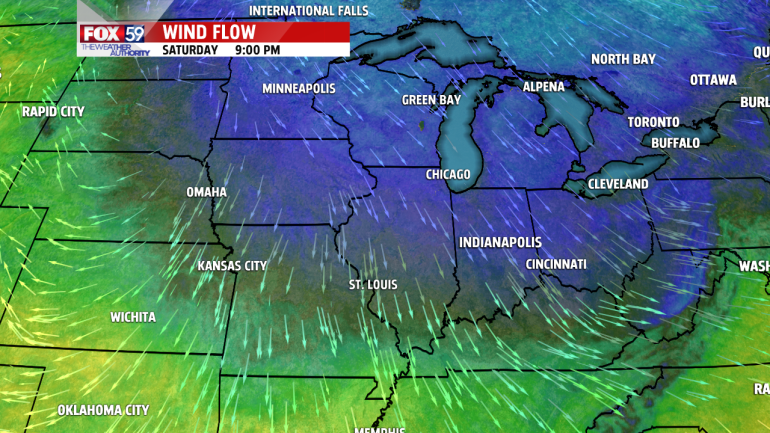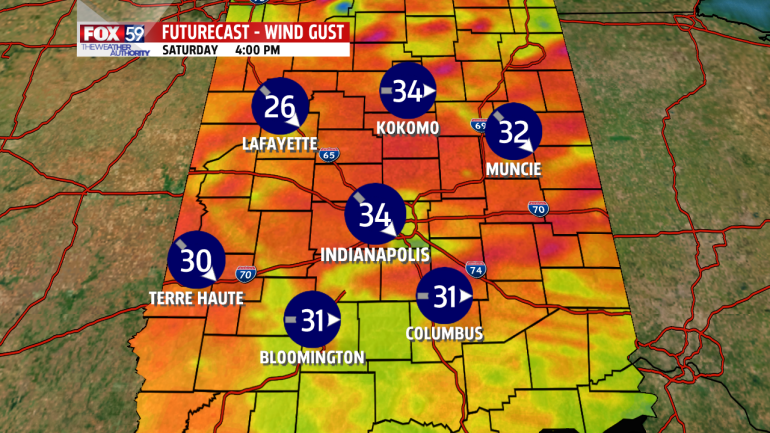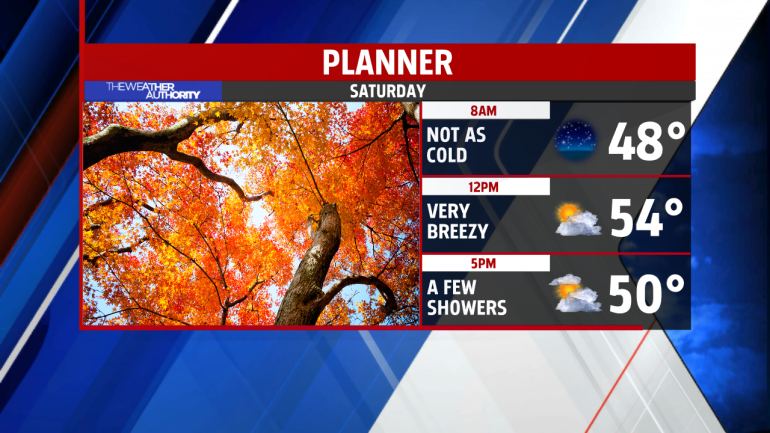 Have some rain gear available and jacket with you if you're going to be spending time outdoors. Maybe rooting on one of our local college football teams?
As temperatures fall and a few showers pass through the area, it's certainly possible to see some rain changing over to snow by the early evening. Areas with the best chances to see a few flakes will be our north/northeastern counties.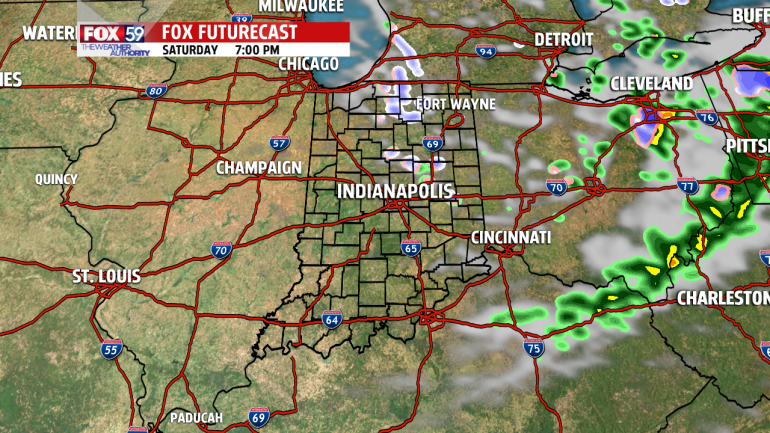 Sunday is dry, less windy but still very cool. Plan on another frosty start to the day and highs struggling to crack 50 by the afternoon.