This is an archived article and the information in the article may be outdated. Please look at the time stamp on the story to see when it was last updated.
We finished off the weekend, hot and humid, with our 13th 90° day of the year. Are you surprised? Neither am I.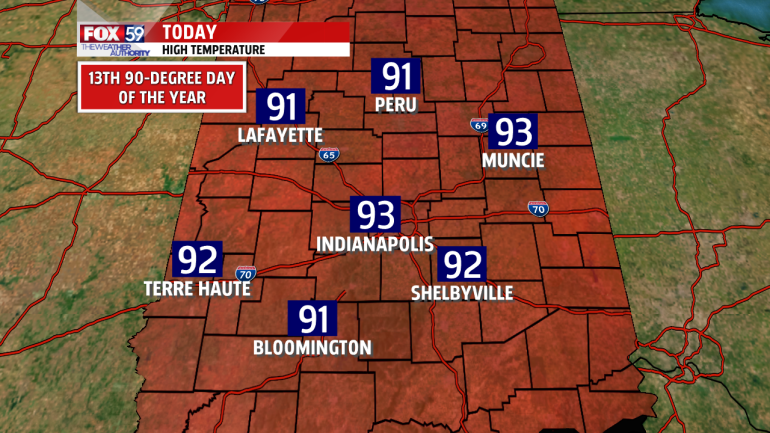 A few showers and storms will work their way through Central Indiana overnight into early Monday morning.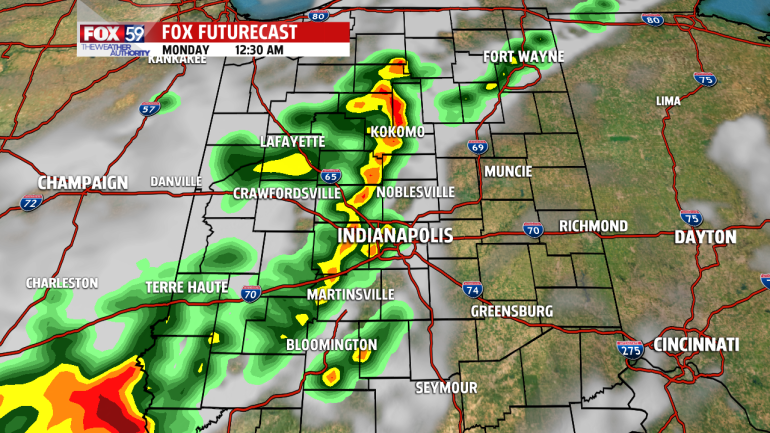 However, we aren't looking at a whole lot of relief from the heat. Dew point temperatures remain very muggy tomorrow.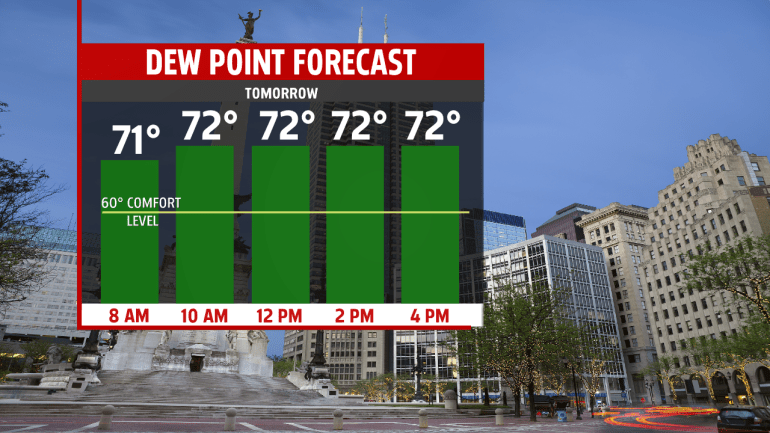 High temperatures will drop a few degrees but Feels Like temperatures will still reach the mid 90's.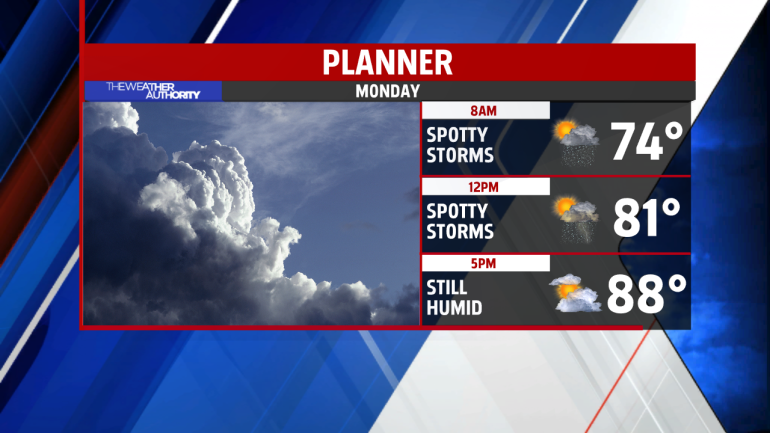 On and off rain showers and storms will linger throughout the day on Monday. Not everyone will get wet but be prepared for some heavy downpours if you do get caught under one of these storms.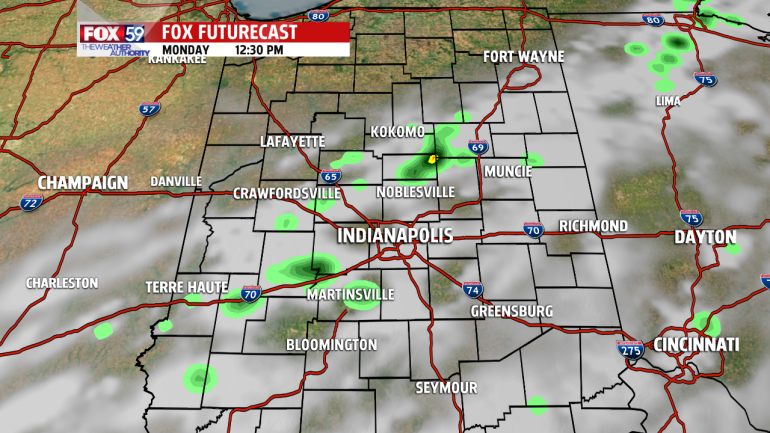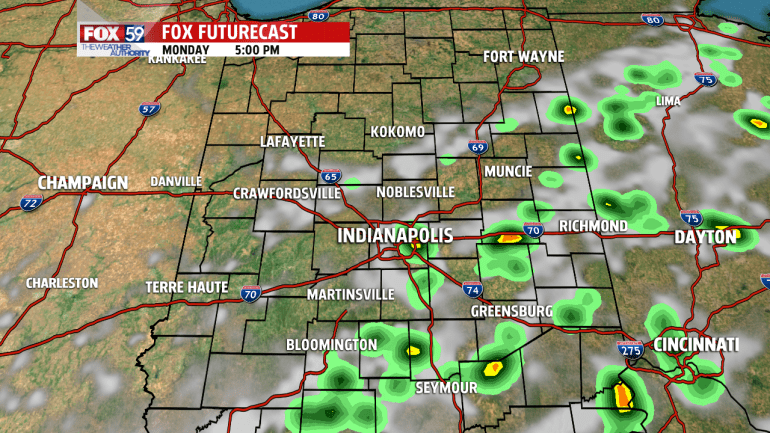 The heat index will rise again to near and above 100° by the holiday. I think many of us are eagerly awaiting the cooler temperatures coming next weekend.
We have a few chances for rain this week but there will still be plenty of dry hours each day.