This is an archived article and the information in the article may be outdated. Please look at the time stamp on the story to see when it was last updated.
Expect a breezy, cooler day ahead but sunshine is back! Plus, dry weather will hold for the next 48 hours, as temperatures return to more seasonal levels. Here is your day planner today and expect winds to gust at times to 35 mph this afternoon!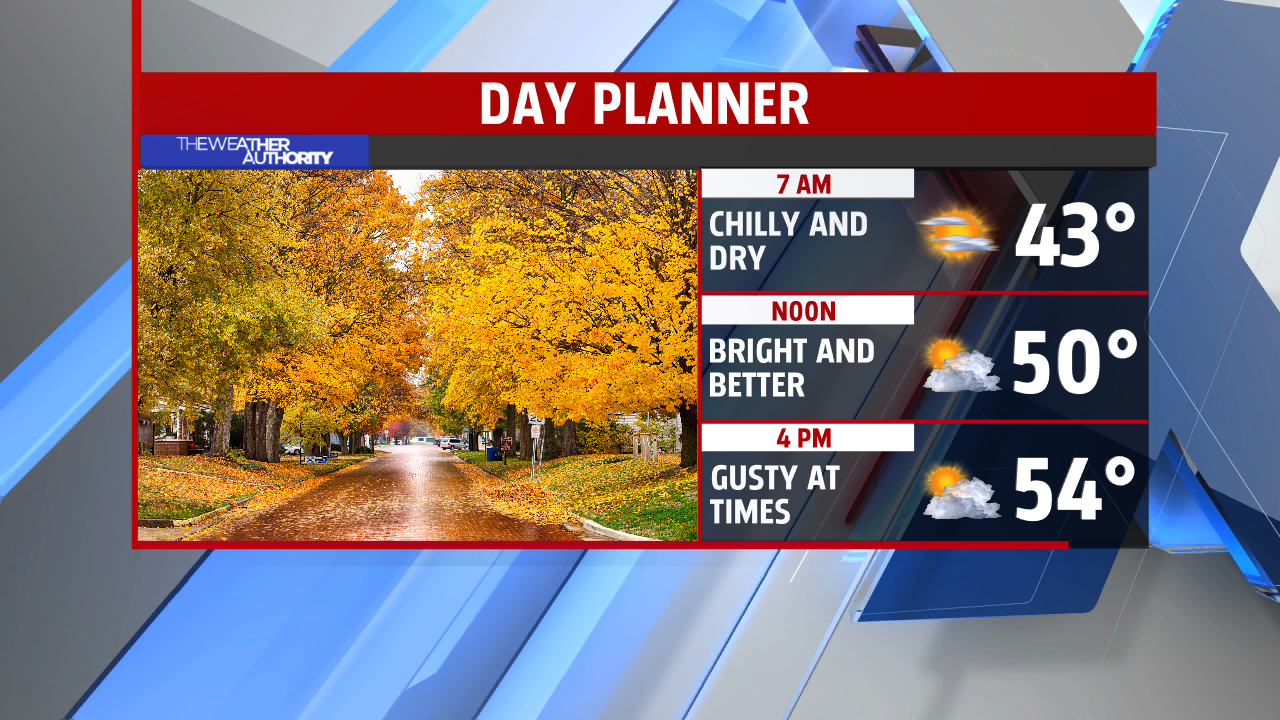 The forecast for rain switching to snow on Saturday afternoon and into Saturday night is still holding! For now, accumulations will be confined to grassy areas locally, with the heaviest totals remaining along the border of northern Indiana. Here is the latest computer model input, as well as, my current thinking!
Colder air will follow on Sunday but indications of another warm-up into Thanksgiving Day still holding!