This is an archived article and the information in the article may be outdated. Please look at the time stamp on the story to see when it was last updated.
INDIANAPOLIS, Ind. –Good Saturday evening! It's been another hot day across central Indiana and it's felt a bit humid too with dew points in the mid-60s. It will feel even more sticky on Sunday as dew points go up to the low 70s.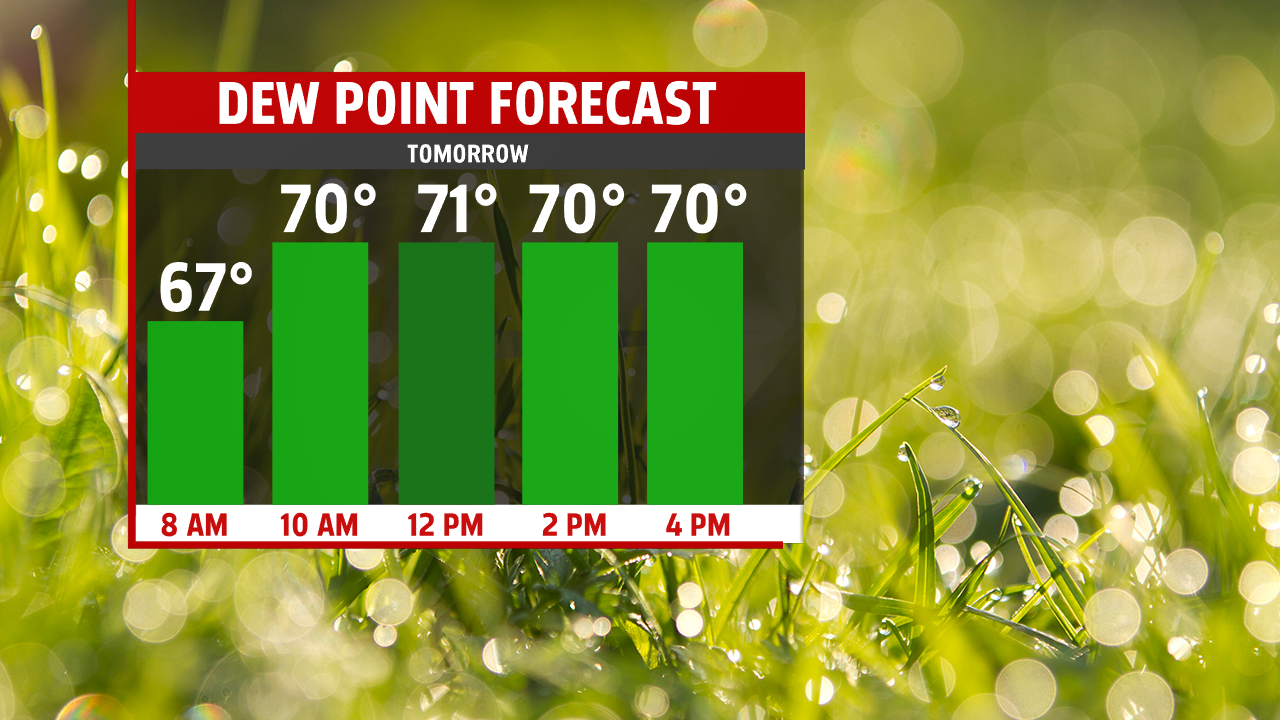 Temperatures will start near 70 degrees Sunday morning and climb to about 90 degrees in the afternoon with a very high UV index. Heat indices will be in the upper 90s and near 100 degrees so plan on drinking plenty of water if you're out by the pool!
A few thunderstorms may be around across the western/northwestern part of Indiana early Sunday morning. Additional spotty showers or storms may develop in the early afternoon across central Indiana as a warm front lifts north across the area.
The best chance of storms, however, will be in the late afternoon and evening starting northwest and pushing southeast across the region as a cold front moves through. Some of the storms may be strong to severe with damaging winds and hail. Torrential downpours and lightning will also accompany the strongest storms. Some of the storms may produce 0.50 to 1 inch of rainfall.
Fog will be around Monday morning with a clearing sky through the day. Expect highs once again near 90 degrees to start the week. A cool down will come Tuesday and Wednesday with highs in the 70s. Lows will dop to the mid-50s Wednesday morning. –Danielle Dozier