This is an archived article and the information in the article may be outdated. Please look at the time stamp on the story to see when it was last updated.
With the cool start this morning, it may be hard to believe that we're still sitting as the warmest Fall on record, to-date. However, with a long stretch of cooler than average temperatures on the way, we're not likely to hold the number one spot for much longer.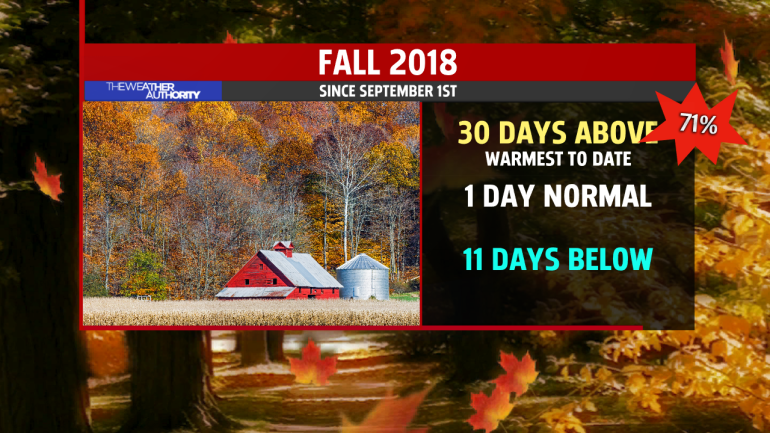 This morning was the coldest start to a day since April 30. We dropped down to the lower and mid-30s, causing many to break out the ice scraper for their windshields this morning.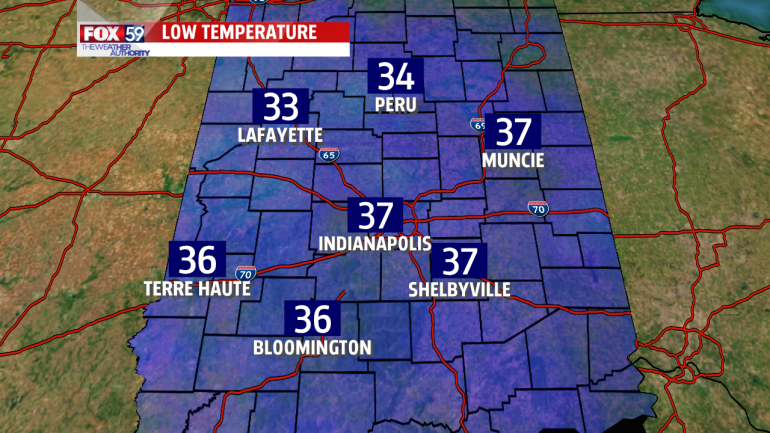 We'll rebound back to the lower 50s today, but that's nowhere near where we should be for this time of year. Today's average high is actually 67°, making today's temperatures closer to what we should be seeing in mid-November.
The cool air combined with rain showers today will make for some uncomfortable conditions later this afternoon and evening.
The best timing for rain to develop will be in the late afternoon, closer to 3 and 4 p.m. Then they'll linger around the area throughout the evening and into the early morning hours tomorrow, before we finally dry out again.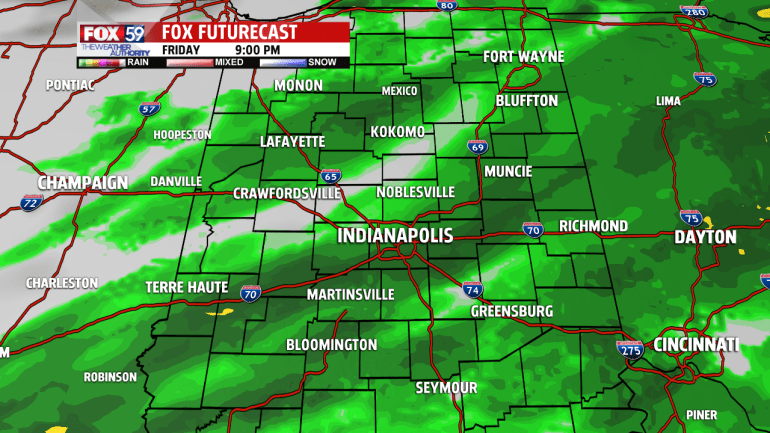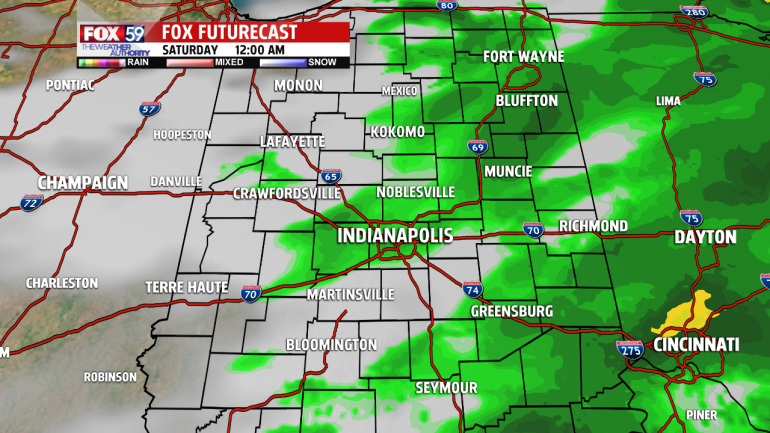 Absolutely have the jacket and umbrella handy for any outdoor plans this evening, like Friday night football.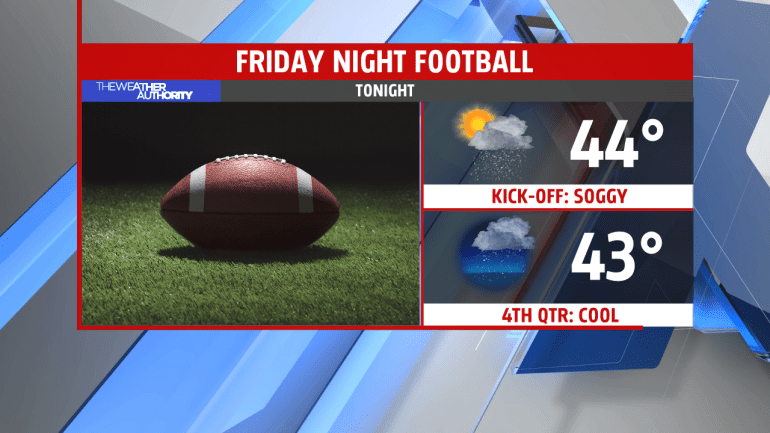 We're on the dry side but still chilly through most of the weekend. Winds shifting out of the south will warm us up to near 60 degrees by Sunday. Our next chance for rain arrives late Sunday afternoon.