This is an archived article and the information in the article may be outdated. Please look at the time stamp on the story to see when it was last updated.
SUMMER-LIKE TEMPERATURES RETURN
Fall takes a break! Good Monday evening. The high temperature reached 81° today – shy of a record but warmest for the 17th of October in 51 years!
Monday marked the 112th 80° day of the year taking us up to 18th all-time, and the first time in 10 days.  The most 80° days or higher came in 2007 and 2010 with 131. Fall 2016 now ranks 8th warmest on record with over 70% of the days above normal.
When temperatures get this far above normal, strong winds blow. Gusts have topped 30 mph in many locations at 5 PM Monday. The peak gust 40 mph at Straughn in Henry county.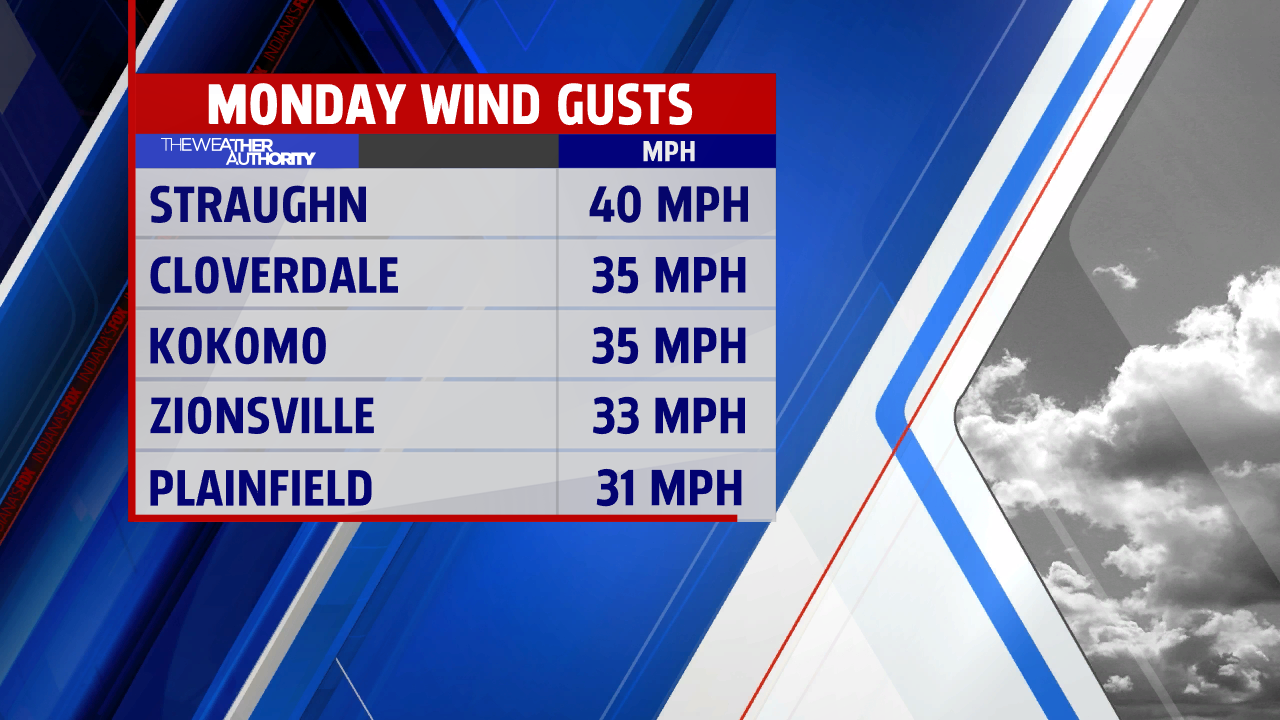 Get ready for a very warm night with a record warm, low temperarue expected of 69° at daybreak Tuesday. The low tonight is even well above the normal high for this time of the year, which is 65°.
COLD FRONT COMING – MUCH COOLER LATE WEEK
A wind shifting cold front will slip south later Tuesday night bringing a few showers and possibly an isolated thunderstorm with it. Wednesday will turn cooler with a new front set to sweep the state late. A much cooler brand of air and a much more typicality October feel is in the works to tend the week.
Blustery, and showery conditions Thursday will end giving way to the coolest afternoon so far this fall. Friday afternoon may not reach the 60° mark.