This is an archived article and the information in the article may be outdated. Please look at the time stamp on the story to see when it was last updated.
INDIANAPOLIS, Ind. (April 18, 2016)--Good Monday afternoon! It's been another warm day across the area with highs in the 80s with a sunny sky. We've had some high clouds move across the area today and we'll build in more clouds overnight. If you're heading to the Indy Indians game tonight, plan on the heat!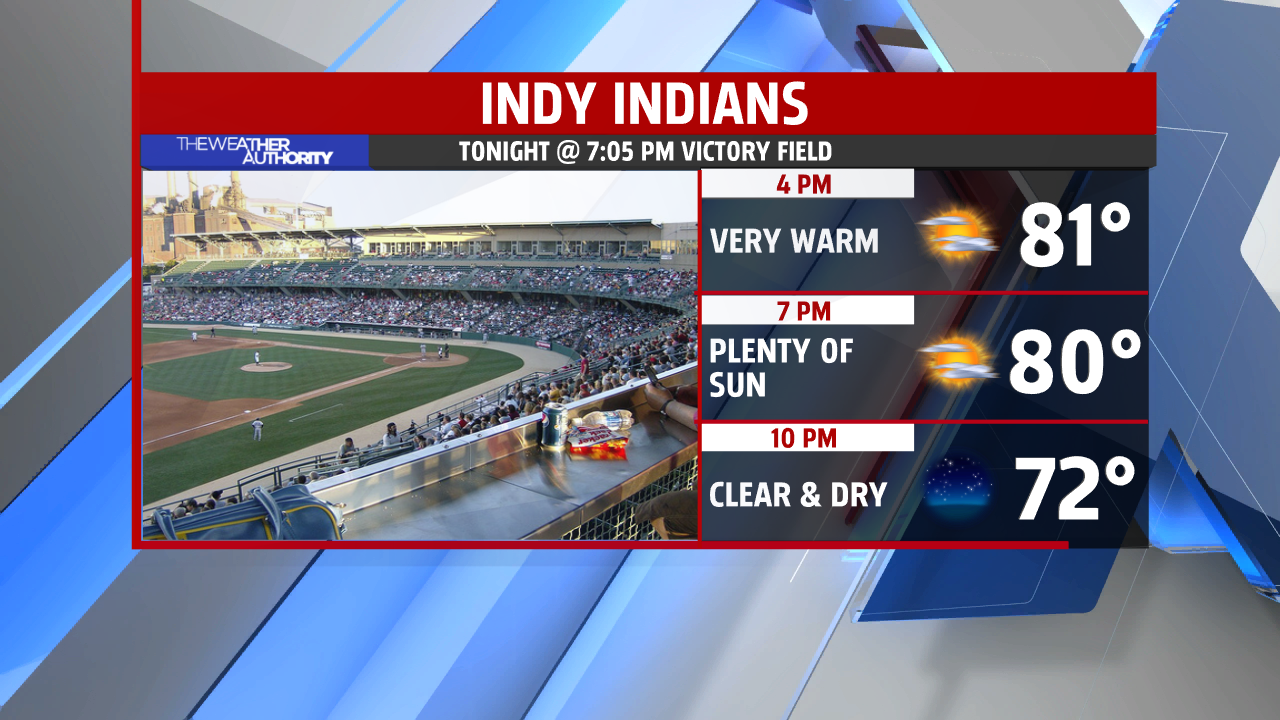 Lows tonight will be in the mid-50s with a west, southwest wind 3-6 mph. Tuesday will once again bring the heat with highs in the upper 70s and low 80s areawide. More clouds than sun are expected with winds shifting southeast in the afternoon. We'll have a slight chance of showers and t-storms as a weak boundary moves into central Indiana from the north.
Most areas will stay dry both Tuesday and Wednesday but with peak heating and enough moisture, some showers and t-storms will be possible in the evenings. Gusty winds and heavy downpours will accompany any t-storms that may develop. The next best chance of widespread rain and t-storms will be Thursday as the weather pattern breaks down and a low pressure moves in from the west. --Danielle Dozier