This is an archived article and the information in the article may be outdated. Please look at the time stamp on the story to see when it was last updated.
HEALTHY RAINFALL
We welcomed the rain but it is taking a break here Monday afternoon. After a soaking rainfall Sunday, we welcome some dry time.
Rainfall Sunday was welcome with 1.83" of rain falling in Indianapolis making it the second WETTEST June 10 on record. Three-day totals are impressive too and in locations of the state where it has just been way too dry.
Some three day totals include Terre Haute 2.95", Bloomington 2.53" and Indianapolis 2.09". Some locations had as much as 3" alone Sunday.
A front stalls out through central Indiana and rain chance will rise again late tonight and into early Tuesday morning. A threat for thundery downpours will come before sunrise Tuesday morning. While rain will thin out for dry hours Tuesday, the afternoon hours could turn a little stormy as a wind shifting cold front passes. Dry time will return to end the week with a dip in the humidity coming behind Tuesday night's cold front. Enjoy it.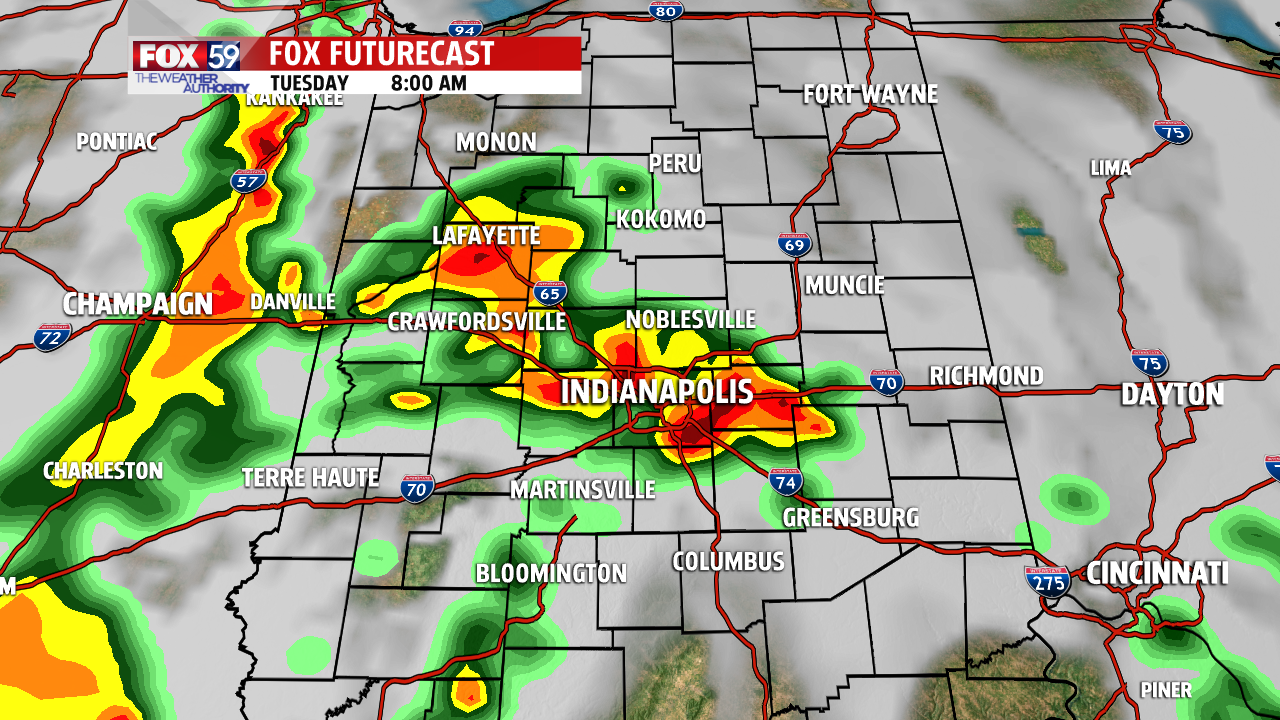 NEW HEATWAVE COMING
The upper level high will swell again this weekend and establish itself over the Midwest.  The Hot Dome will deliver another bout of 90-degree heat here this year alone. To date we've had 6 90-degree days, and average 18 per year.
The heat will surge again entering the weekend and an extended spell of 90-degree heat is expected into next week.