This is an archived article and the information in the article may be outdated. Please look at the time stamp on the story to see when it was last updated.
Happy Saturday everyone! It is already warm and muggy as you step outside with temperatures in the lower 70s! We have a couple of spotty showers on going this morning but most areas are looking at a dry start to the weekend.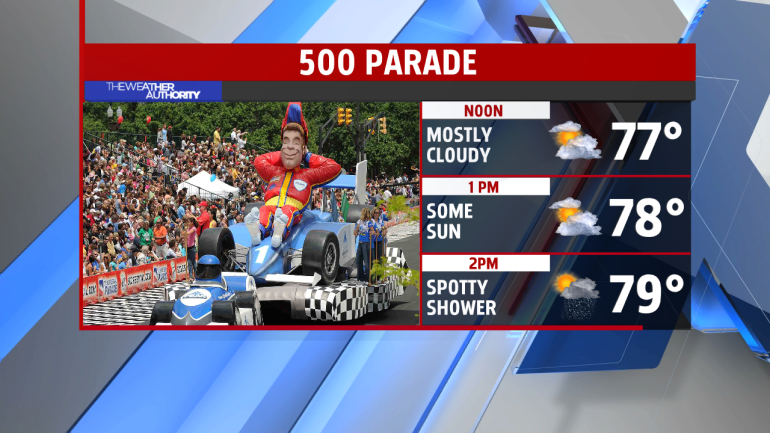 If you are headed out to the parade there is a slight chance of a spotty shower and temperatures will be in the upper 70s.
A disturbance will move in later this afternoon providing lift for a few storms to form in the warm and unstable airmass sitting over the state. But a lot of areas will miss out on the rain completely.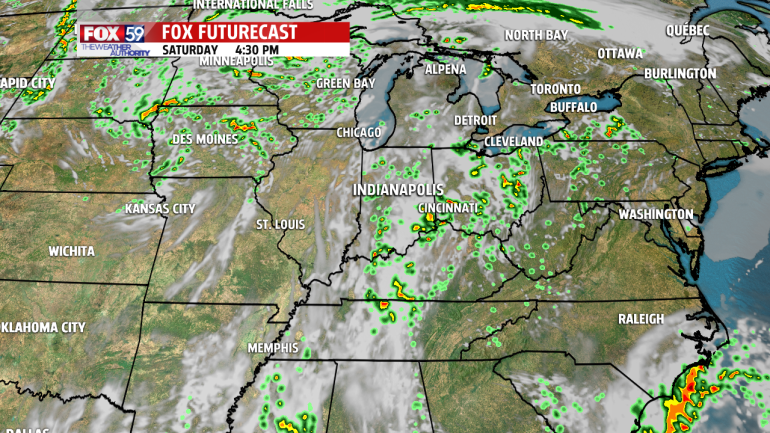 We are looking at more cloud cover today than yesterday which will help hold our temperatures down a few degrees. Highs will top out in the lower 80s with breezy southerly winds.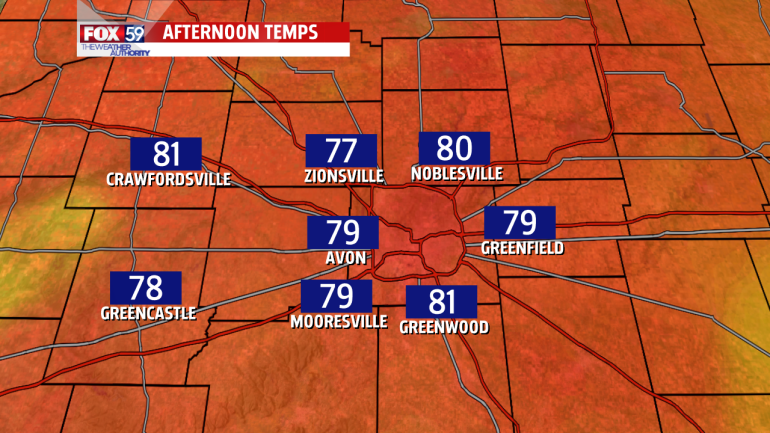 Race Day will be another warm and humid day with highs in the mid 80s. Right now it is looking partly cloudy and dry at race time!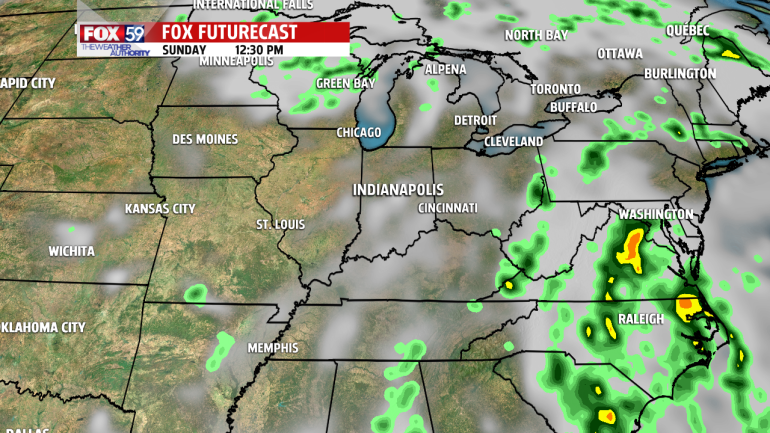 We will see a lot of dry time but as a front moves through tomorrow afternoon some storms will develop into the evening hours with strong winds and hail possible.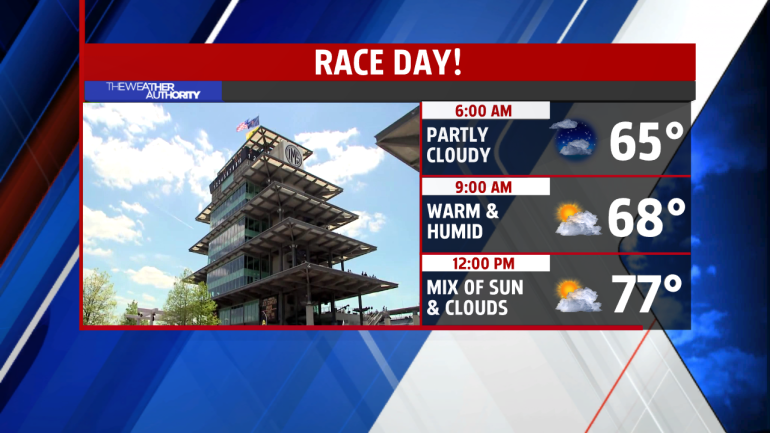 High pressure briefly settles in for the start of the week keeping any precipitation out of the area. We are tracking a cool down for the end of the work week behind a cold front. Our temperatures will return to normal in the mid to upper 70s!