This is an archived article and the information in the article may be outdated. Please look at the time stamp on the story to see when it was last updated.
Areas of dense fog developed over central Indiana overnight and this morning. The fog will lift as the sun rises and wind speeds pick up! We are tracking an active weather pattern for the Indianapolis area this Sunday and early in the work week. Highs will be unseasonably mild Sunday afternoon before plummeting into the upper 20s by Tuesday!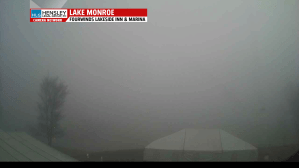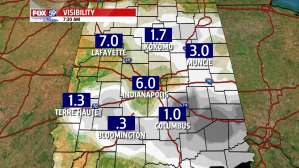 There is a winter storm over the Plains this Sunday morning and it will impact the weather in central Indiana. As the system approaches the state, cloud cover will increase and wind speeds will rise. Southeasterly winds may gust up to 40 MPH late in the afternoon and evening. Breezy conditions will persist overnight.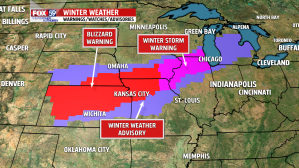 It will be a dry start to the Colts game against the Dolphins, but showers may be falling as fans leave the game. Rain showers will move into our western counties after 4 p.m. EST and into Indianapolis around 7 p.m. EST.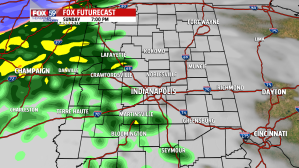 The rain will continue to fall this evening and tonight. Heavy downpours and a few rumbles of thunder cannot be ruled out. The heavy rain may drop the visibility at times overnight and into Monday morning's commute.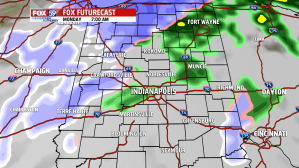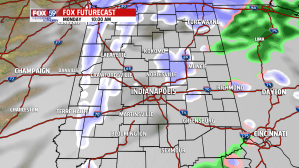 A cold front will sweep over the state Monday morning and temperatures will quickly fall behind the boundary. The drop in temperatures will allow rain to transition into snow showers. The light snow showers may cause a few slick surfaces on Monday. Little to no accumulation is expected, but our northernmost counties may see a few tenths of an inch by Monday afternoon.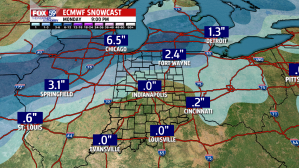 Central Indiana will have another taste of winter this work week with highs in the upper 20s and lower 30s! Temperatures will gradually rise back into the 50s next weekend.