This is an archived article and the information in the article may be outdated. Please look at the time stamp on the story to see when it was last updated.
Happy Wednesday everyone! Our sunny & dry stretch of weather has come to an end. We have daily rain chances starting today through the holiday weekend. We are not looking at all day wash outs, there will be a lot of dry time in between any showers.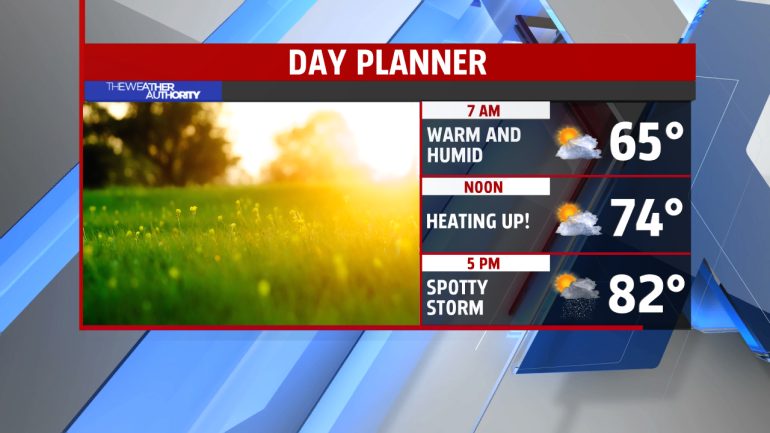 Temperatures are running about 15 degrees warmer this morning! It will feel muggy as you head out the door with temperatures in the upper 60s! Highs this afternoon will once again top out in the lower 80s.
A few sprinkles are possible through the morning hours with about a 30% chance of an afternoon shower. Many areas will enjoy a mix of sun and clouds and stay dry all day.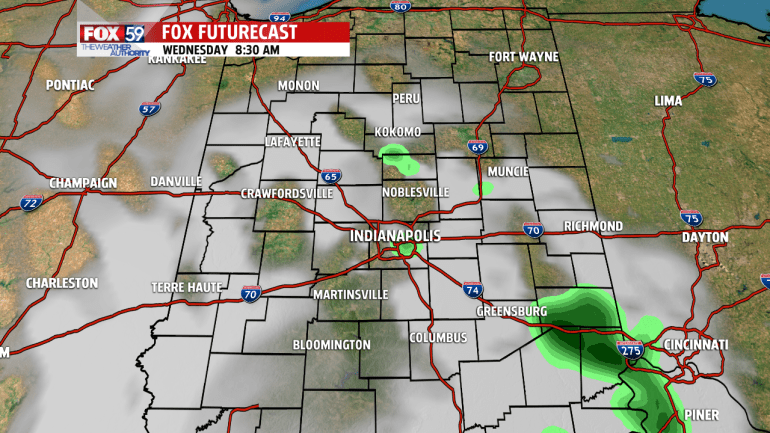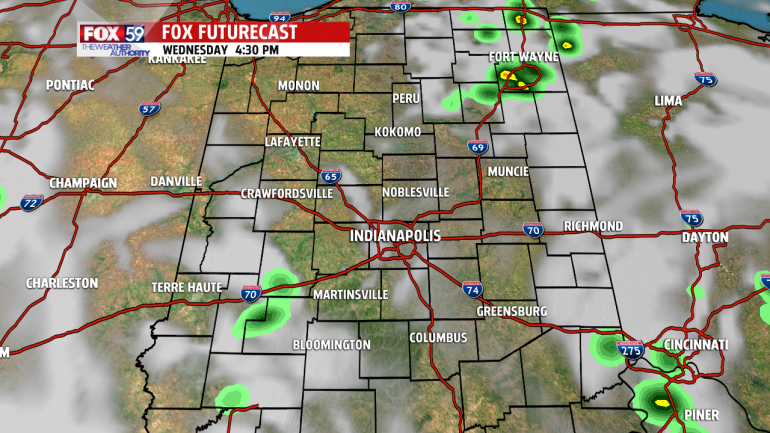 Rain chances are slightly higher for Carb day and Saturday, but the rain will still be very scattered with a lot of dry time. Temperatures will remain above normal in the low to mid 80s through the start of next week.