This is an archived article and the information in the article may be outdated. Please look at the time stamp on the story to see when it was last updated.
TEMPERATURE ON THE RISE
The warm up has begun. Clouds are thickening up as a warm front approaches.
The temperatures are going to surge taking us from mid-February arty levels Wednesday to early May levels Friday afternoon. We are forecasting a 43-degree temperature change from Thursday morning to Friday afternoon.
The warm front will bring with few spotty showers with it later tonight.  After the front passes - winds will increase and temperatures will rise. The 70-degree high Friday in the warmest in nearly a month and will be the third 70-degree day of the season. First time since the 74° season high set on February 24.
SNOW FOR THE SEASON
It is getting late in the season for a sticking snow and the current forecast over the next 10-days does not feature any - this is the least snowiest season in 34 years. 2016-17 ranks #12 least snowiest and among the least snowiest 10% on record.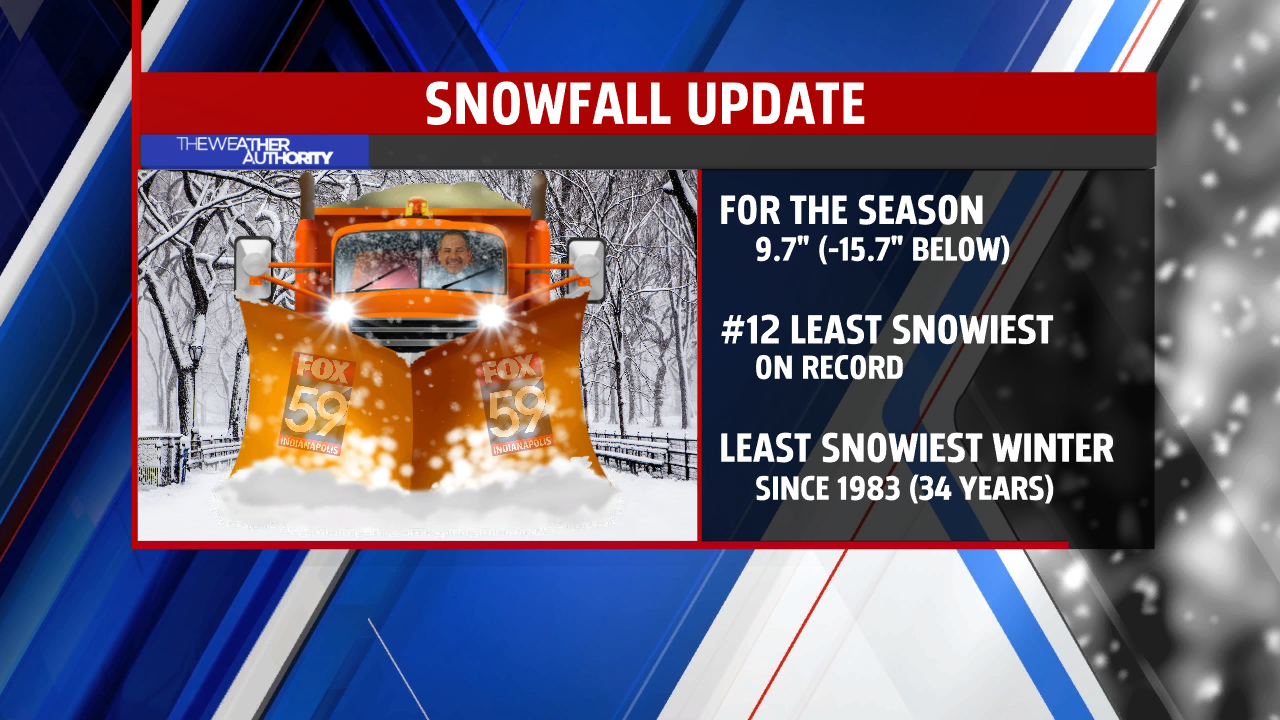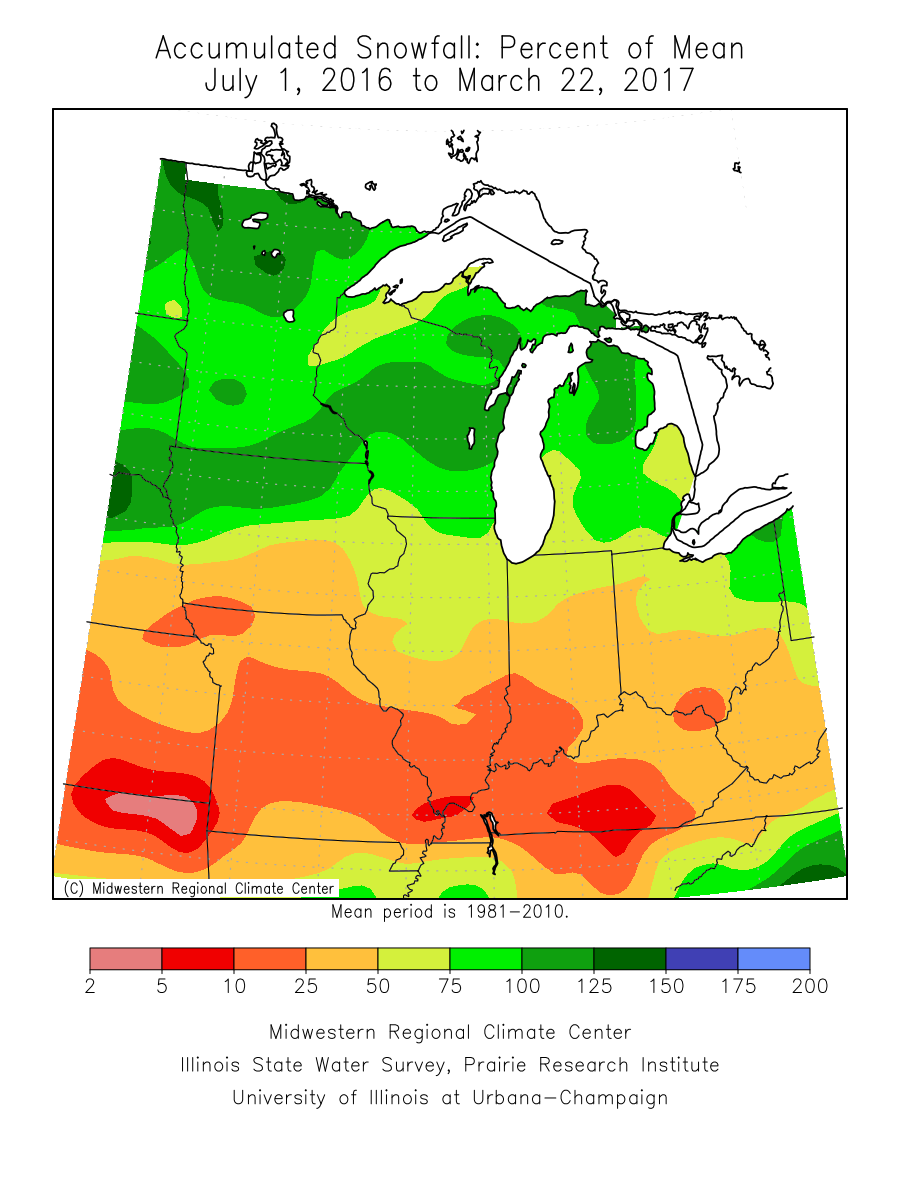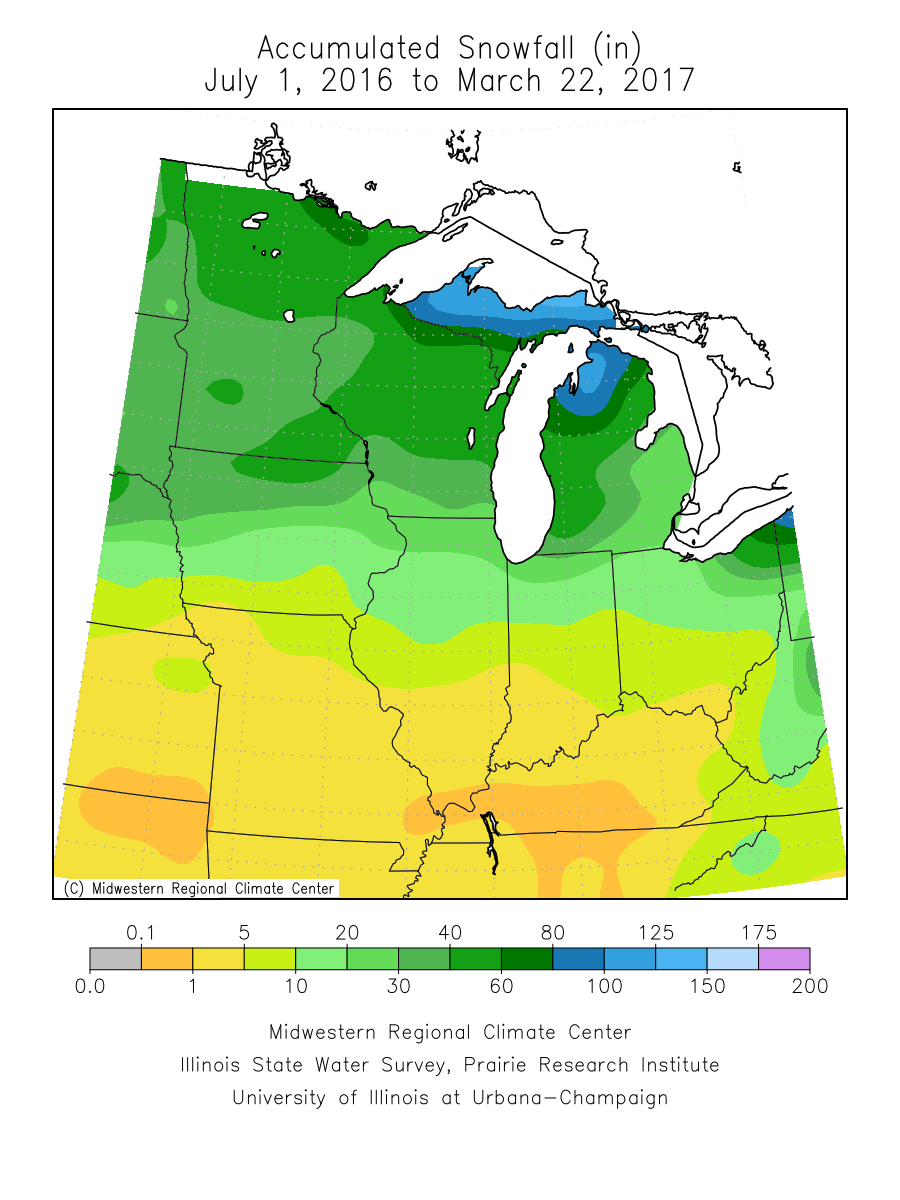 RAIN CHANCES RISE
Clouds will break for sun Friday but new clouds will arrive late Friday night and the threat for rainfall will increase by sunrise Saturday.  Showers will threaten throughout the entire weekend but the improving picture does include many rain-free hours Saturday and Sunday.