This is an archived article and the information in the article may be outdated. Please look at the time stamp on the story to see when it was last updated.
COLDEST OF THE SEASON
The chill was wide-spread. Dipping to 34-degrees in Indianapolis, this was the coldest morning since April 8. Locations well away from Indianapolis went below freezing and the first frost of the season for Indy has arrived. The first frost is late, we surpassed that Oct. 12 and next up is the first freeze. The average date of the first freeze is Oct. 23, and that is looking likely this weekend. A new cold surge is coming soon.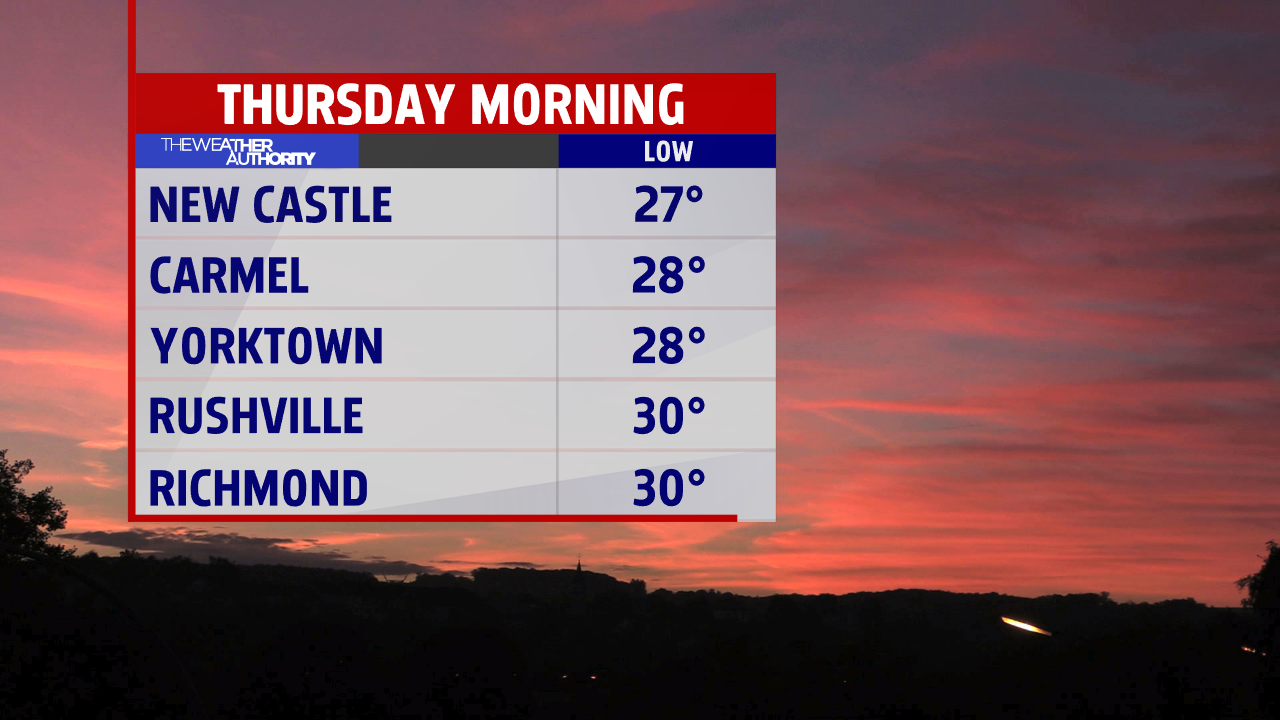 STRONG WARM UP
The cold air is reloading and before the next warm front the temperature are rising! What a jump since early Thursday morning. Sunshine, south winds and a approaching warm front brings the brief change. Temperatures have risen over 30-degree since this morning and have reached the middle 60s by 4/5 pm.
COLD FRONT COMING
A cold front will sweep the state starting early Friday morning and with it colder temperatures in tow.  The day will start mild but grab the winter coat as temperatures will fall into the 40s by afternoon.  Showers are expected by noon but will clear the state by 8 - 9 p.m.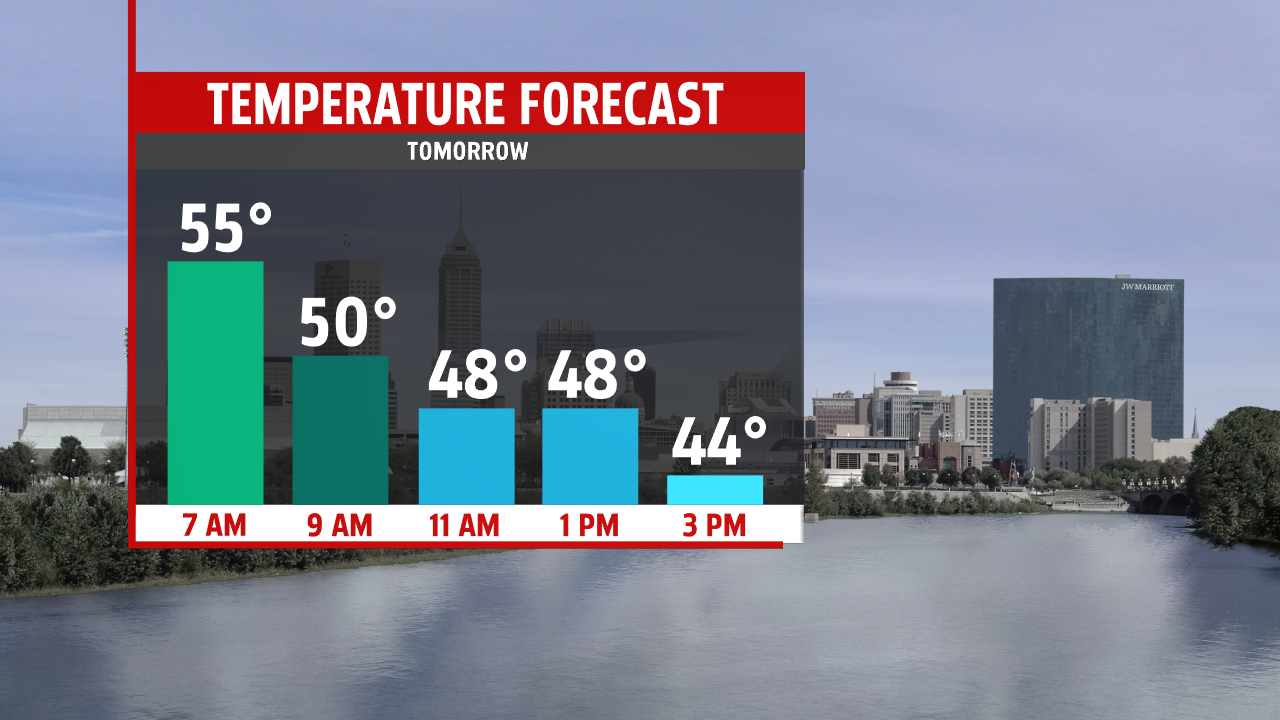 The chill is here for the weekend.  Overnight low temperatures are likely to reach freezing temperatures within the city limits Sunday and Monday morning.  Look for freeze watch or warnings to be issued.