This is an archived article and the information in the article may be outdated. Please look at the time stamp on the story to see when it was last updated.
Clear, cold and frosty start this morning but bright sun expected all day! Temperatures will be seasonal and no surprises in the day ahead…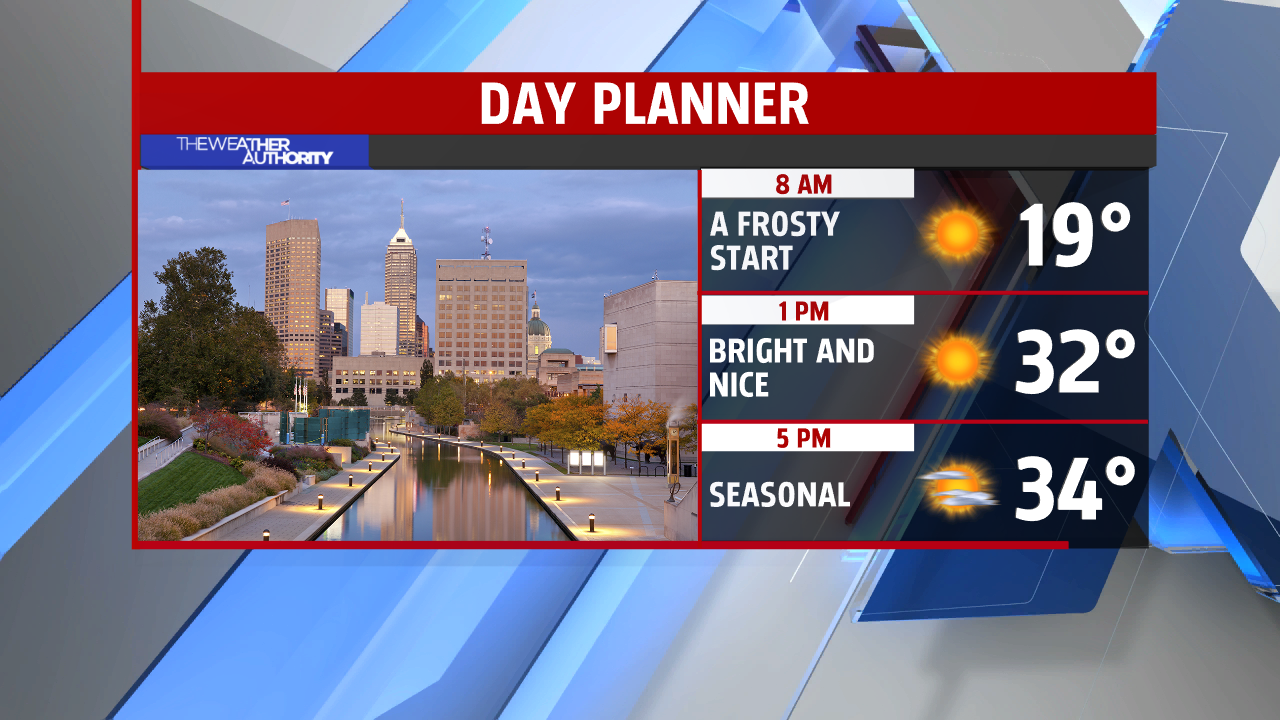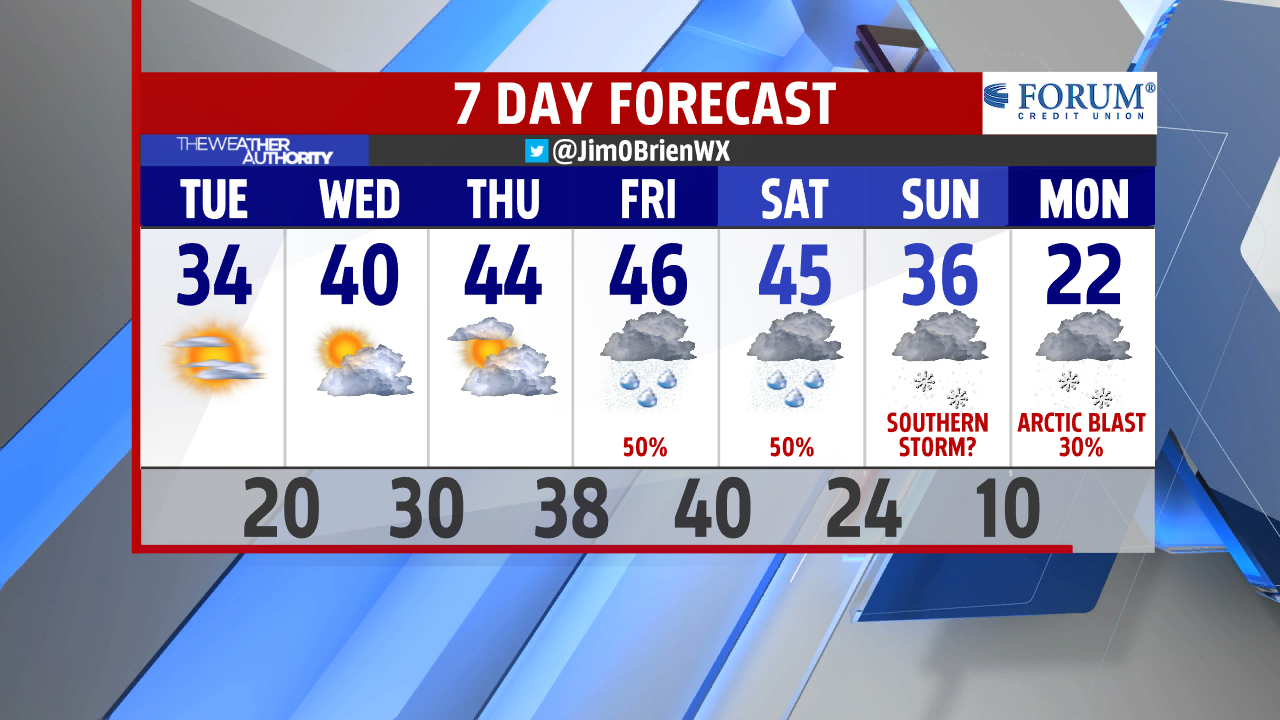 GREAT READ on arctic blast next week courtesy of Chief Meteorologist Brian Wilkes!
The warm winter (since December 1st 80% of the days have been above normal) is on the clock. As the 4th warmest winter ever sits high on its perch – cold air looms.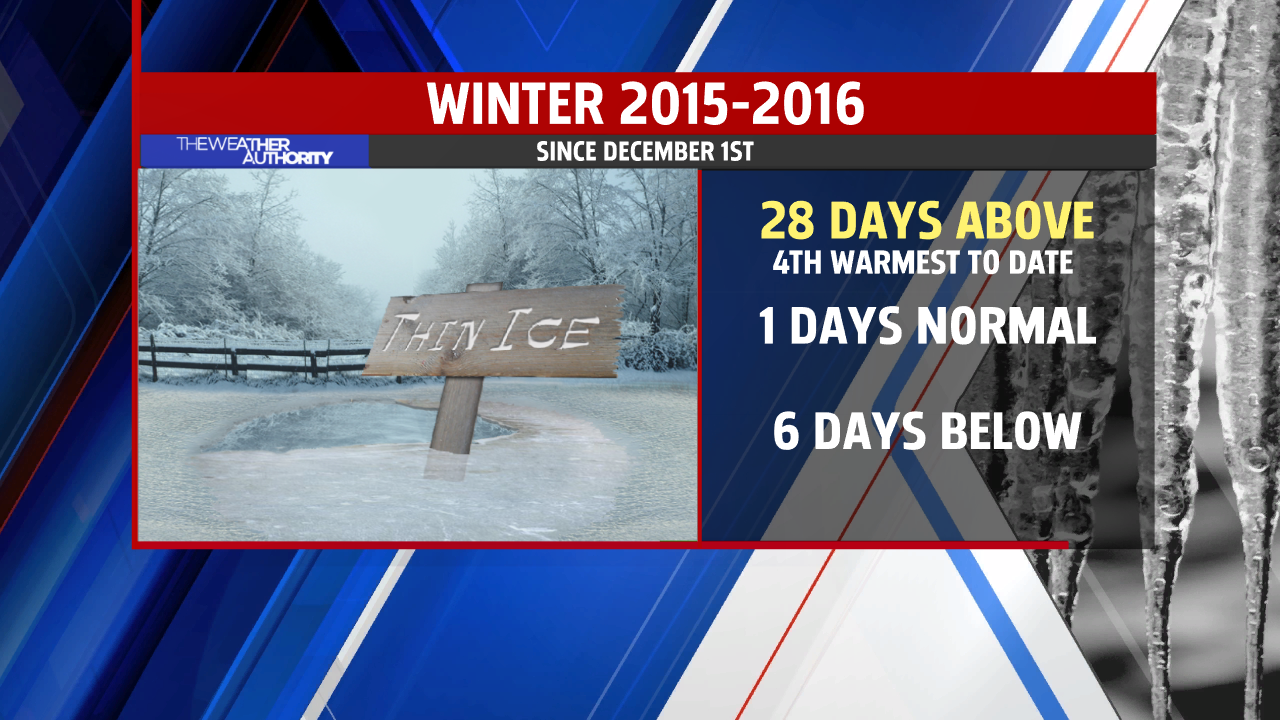 Cold weather indicators are going negative in unison for the first time all season. Cold is leaving the arctic and will move elsewhere – these indicators in a negative phase are often the green light for cold air here. AO – (arctic oscillation) suggests cold evacuates Alaska and the north pole – NAO (north Atlantic oscillation) signal goes negative = warmer air moves into Greenland blocking and buckling the jet stream. All real signals that cold is on the move. I'm posting the forecast indicators below.
Due here starting this weekend – the plunge in temperatures should begin on Saturday with reinforcing chill to follow in the days ahead. The latest 8-14 day outlook centered on January 12th through the 18th.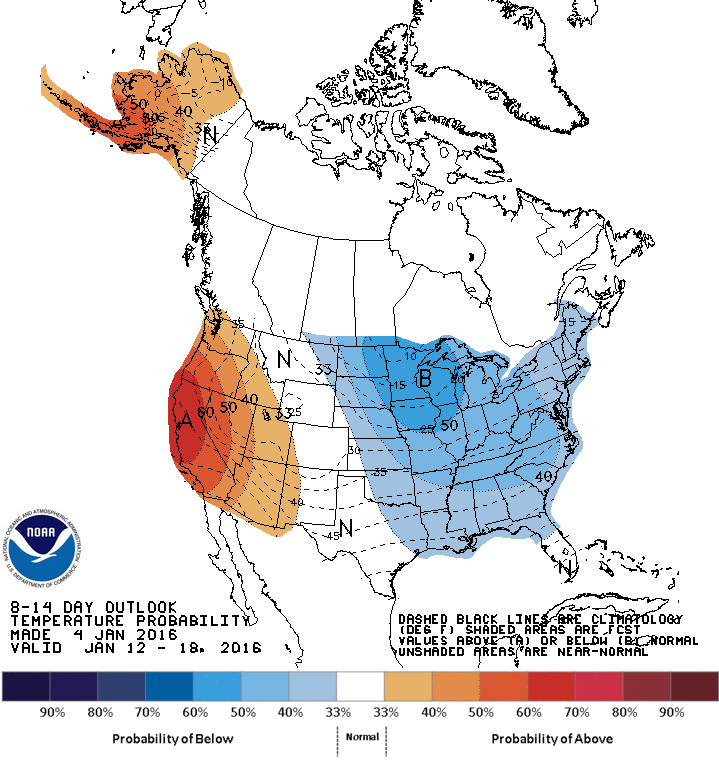 A sticking snow is almost certain but when and how much still up for debate. As early as this weekend a southern feed of moist air could bring accumulation snow. Longer range solutions remain split on intensity and location and will be fine tuned in the next few days. Often with this level of chill the snow will come.