This is an archived article and the information in the article may be outdated. Please look at the time stamp on the story to see when it was last updated.
INDIANAPOLIS, Ind. --Good Tuesday afternoon! It's a beautiful day with sunshine and low humidity. Temperatures will climb to the 80s this afternoon with east winds. We'll have great weather for the Indians game and the concert at White River State Park tonight!
The sky will be clear with lows in the low 60s and a light east wind overnight. Temperatures Wednesday will heat back up to the upper 80s with sunshine and a warm front. Winds will shift from the southeast to the southwest.
A couple of upper-air disturbances will trigger a complex of storms to form and move into Indiana from the west early Thursday morning. Some storms may be strong to severe. Heavy rainfall will also be a threat with models showing the potential for several inches of rain in the strongest cells. Thursday afternoon a cold front will move through and also pose a risk of storms. Have a way to get warnings and drive carefully during the commutes. Highs Thursday will reach the mid-80s.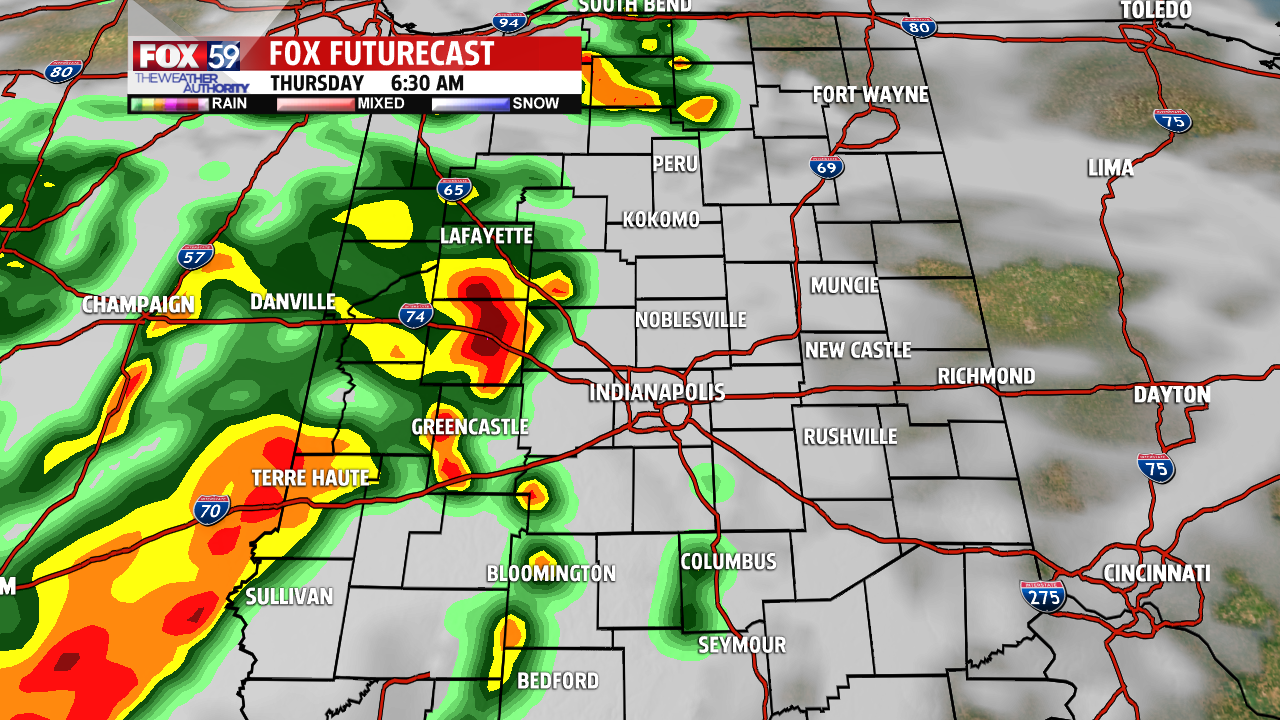 Friday will be dry and partly sunny with highs in the low 80s. Overall, a pattern develops into the weekend with a trough of low pressure bringing below-average temperatures. Highs will top out in the low 80s with sunshine. --Danielle Dozier