This is an archived article and the information in the article may be outdated. Please look at the time stamp on the story to see when it was last updated.
OCTOBER 2018 WARMEST ON RECORD
It has been an interesting month and only nine days in. The autumn heat wave is about to end.
If you are under the age of 79, you've never awoken to an October 9 this warm. Indianapolis tied for a record warm minimum Tuesday morning set in 1939.
October 2018 is now the WARMEST to date (through October 9) on record. Nearly 15-degrees per day above normal, this is the most 80-degree plus days in an October since 2007.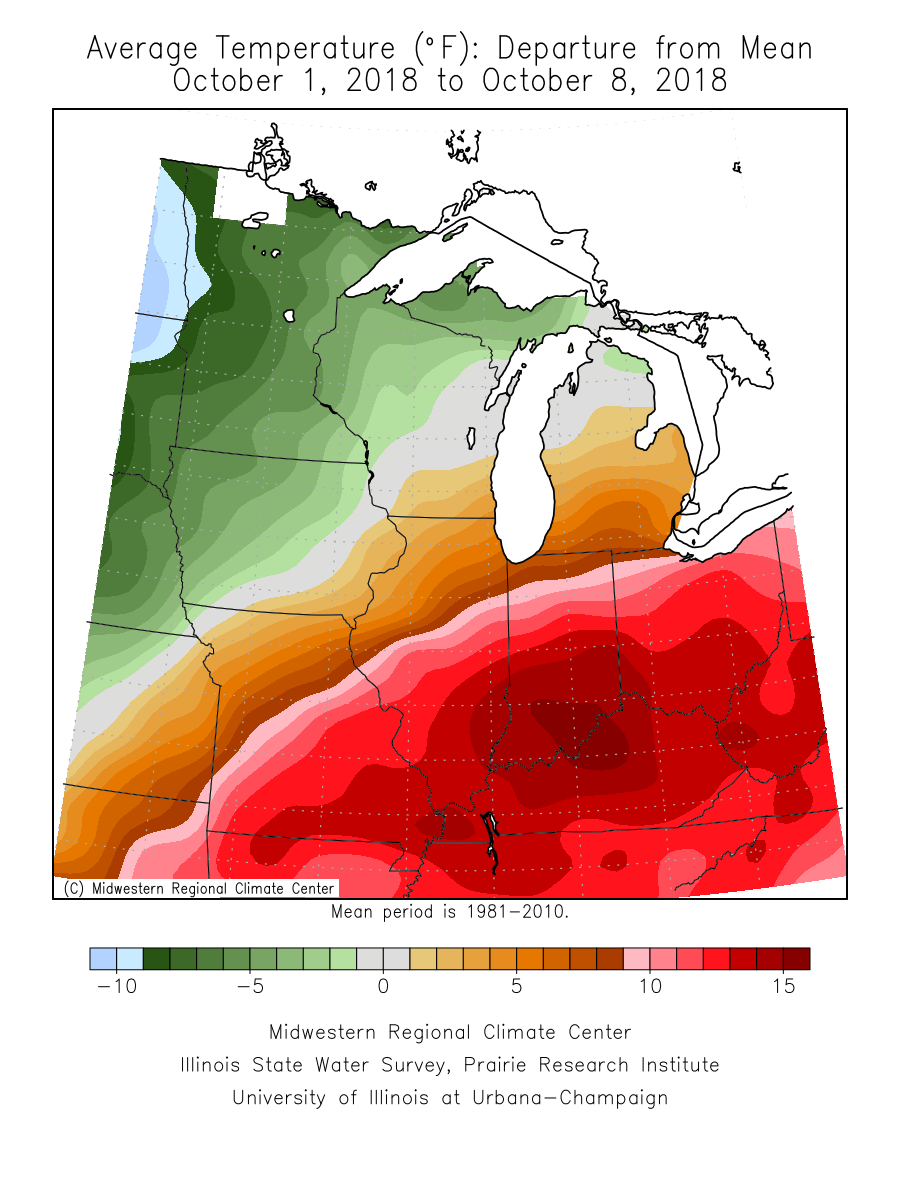 RAIN CHANCES RISING
Before a cold front, rain threat rises quickly mid-Wednesday morning.  Plan for rain to increase in coverage quickly and before noon. Coverage could reach as high as 60 percent of the area by early afternoon.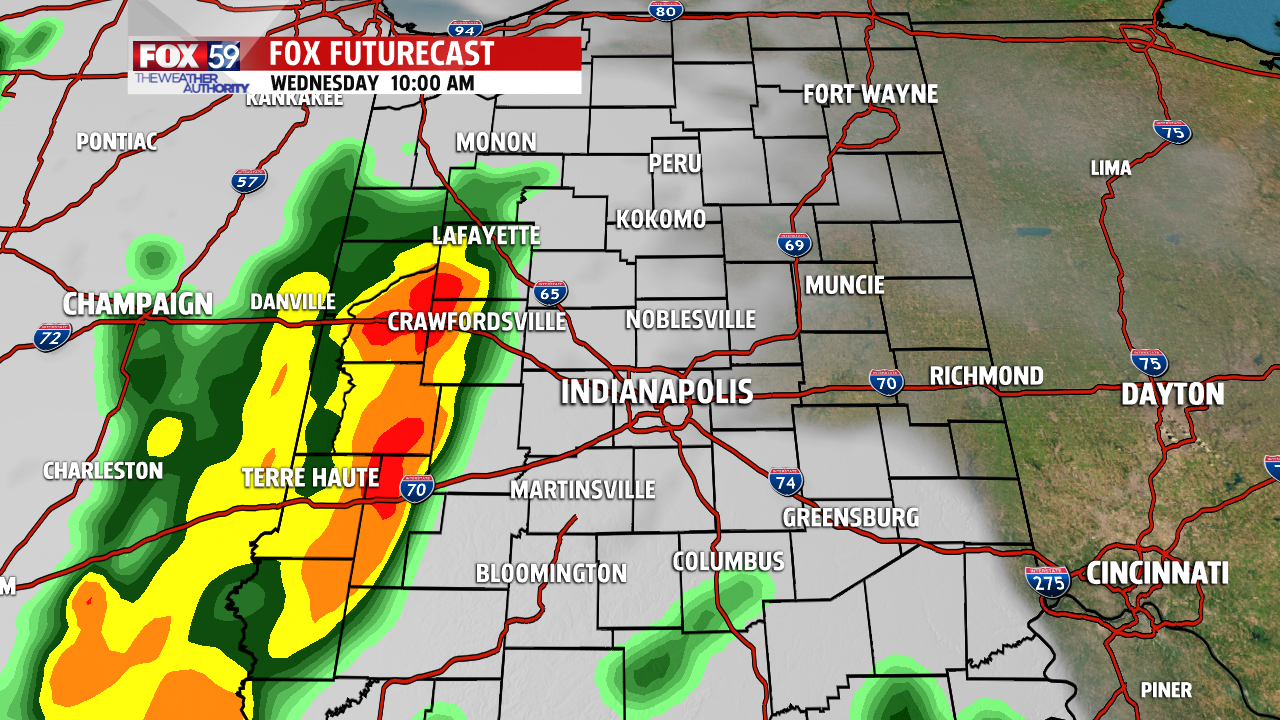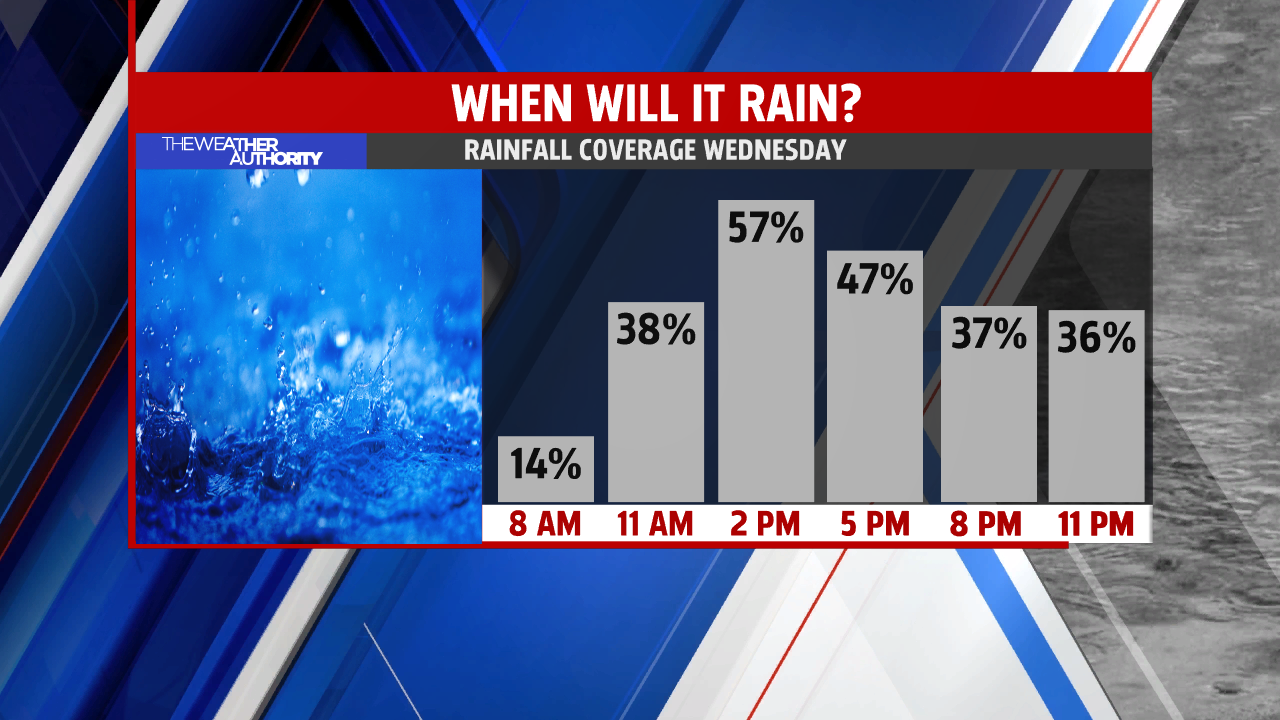 SUMMER BLAST WON'T LAST
Chilly changes loom large for the second half of the work week and perhaps for the month of October. A cold front will work its way across the state Wednesday bringing an end to the warm and humid weather. A decided turn is expected including potential frost levels here this weekend.
Dry time returns Thursday but a real autumn chill is in the works into next week. Rain chances will returns again in larger coverage by Monday. The cooler pattern looks to hang on into the third week of the month.
MICHAEL BECOMES MAJOR HURRICANE
An important UPDATE on hurricane Michael – it's now a major Category 3 storm with 120 mph winds, per a 5 p.m. update. It is the second major hurricane of the Atlantic hurricane season, last was Florence peaking as a Category 4.
Landfall along the Florida coast near Panama City still expected Wednesday afternoon. Gusts of 120 to 140 are possible from Destin to Port St. Joe.
Rainfall of 4 to 8 inches is likely with locally 12 inches. Storm surge could be as high 9 to 13 feet possible from Mexico Beach to Keaton Beach, Florida possible.