This is an archived article and the information in the article may be outdated. Please look at the time stamp on the story to see when it was last updated.
INDIANAPOLIS, Ind. --Good Monday afternoon! This morning's low temperature in Indy was -1 degree and marked the coldest all year and the coldest start to a December morning in almost 12 years.
Here were some other area low temperatures: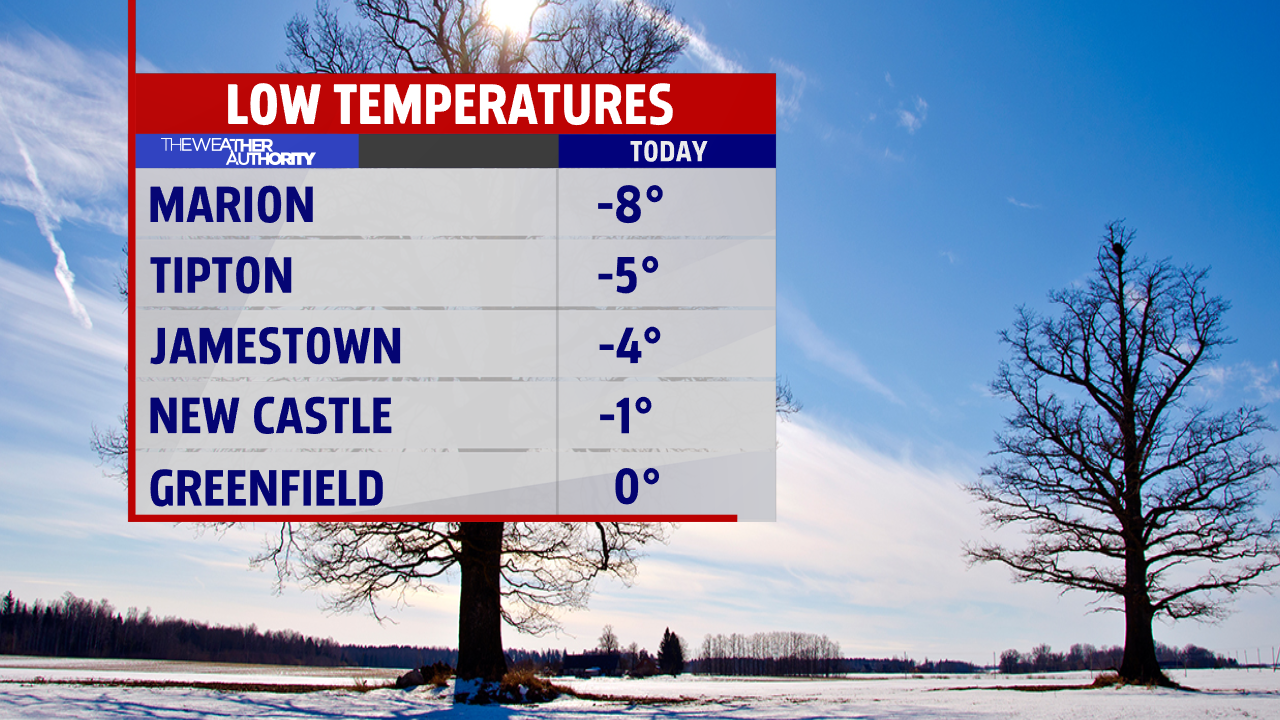 Tonight will be cold but not as cold as we have a south wind overnight. Expect lows down in the single digits with wind chills -5 to zero degrees Tuesday morning.
Tuesday afternoon will bring temperatures just at or slightly above freezing! It will feel like a heat wave! We'll have a strong southwest breeze though which will make it feel like 10 to 15 degrees in the middle part of the day.
Our next chance of snow will be Thursday when a wave moves across the area. Temperatures for highs this week will be in the 30s until the weekend. Christmas Eve looks to bring a chance of rain as does Christmas Day. We'll have to watch this storm system carefully as any change in the track of the low-pressure system and timing could mean a wintry mix. --Danielle Dozier