This is an archived article and the information in the article may be outdated. Please look at the time stamp on the story to see when it was last updated.
INDIANAPOLIS, Ind. (April 10, 2016)--Good Sunday afternoon! What a wild day it's been! We saw a wintry mix of sleet and snow as expected early this morning and then a lot of dry time before the rain arrived this late afternoon. Winds have been strong and gusting up to 35 mph in Indy. We also had temperatures in the low 60s as expected which is typical for this time of year.
Showers and occasional t-storms will move through the area tonight, especially along and south of I-70 where some of the heaviest rain will fall. Rainfall amounts of 1-2 inches are possible through Monday afternoon. No severe weather is expected but localized flooding is possible with heavier downpours.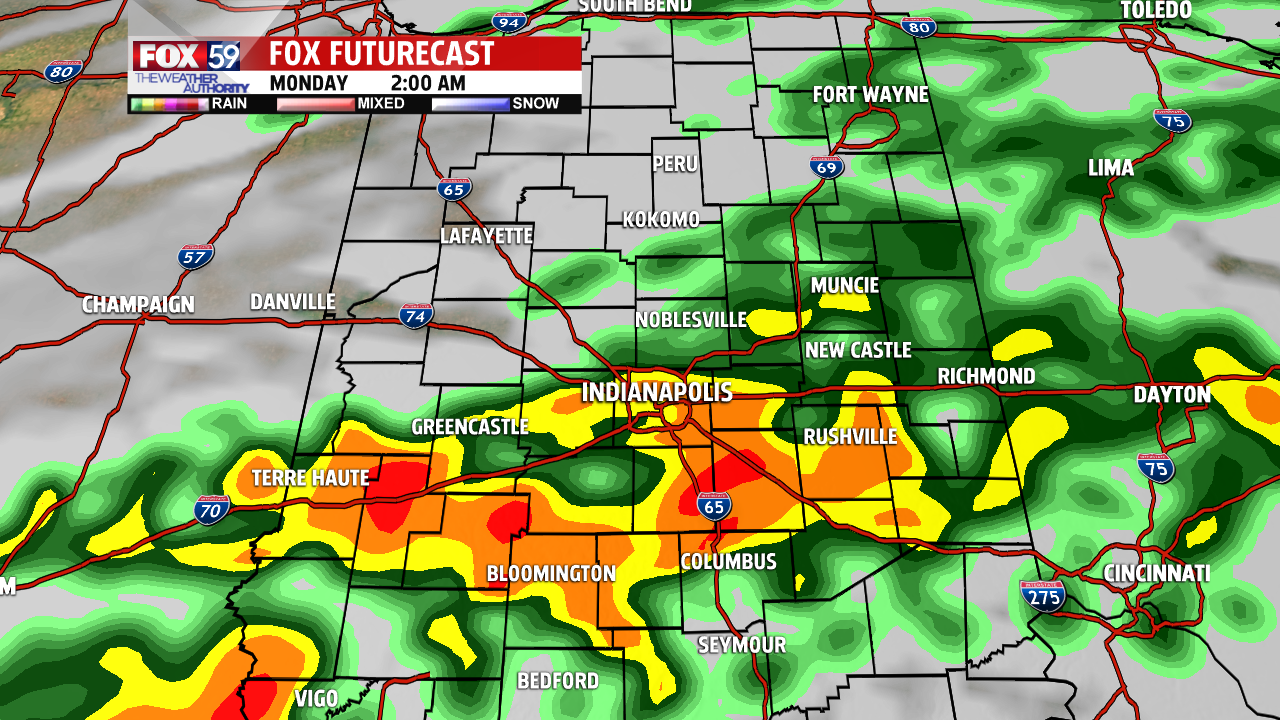 It will be a wet commute for you Monday morning but it will also be mild and breezy. Temperatures at the 8 a.m. hour should be in the low 50s.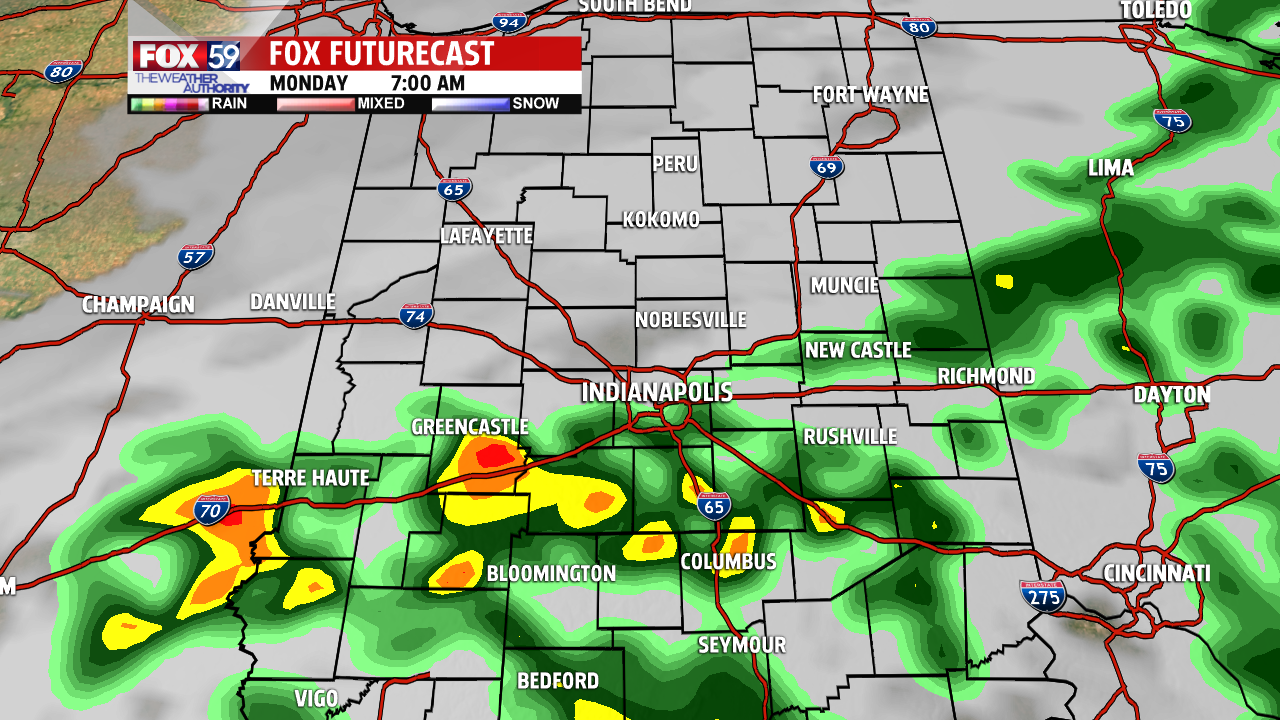 A cold front will move through midday and temperatures should fall from the upper 50s into the 40s during the afternoon. Winds will shift from southwest to northeast through the day and  rain will also move out of Indy by 5 p.m. North-central Indiana won't see as much rain as the rest of the region on Monday.
Good news! A weather pattern change will take place Tuesday and beyond as high pressure builds in and sticks around. With high pressure to our northeast through the week, we'll have an easterly wind and plenty of sunshine. Temperatures will also gradually go up through the week with highs near 70 degrees by Friday! --Danielle Dozier