This is an archived article and the information in the article may be outdated. Please look at the time stamp on the story to see when it was last updated.
INDIANAPOLIS, Ind. --Good Friday afternoon! It's been a dry and partly sunny day after Thursday's severe weather. A tornado formed in Boone County three miles northwest of Zionsville. The tornado produced EF-1 damage (100 mph winds) and had a path width of 40 yards. The path length was 0.2 miles. Here's a look at the track the tornado took. The tornado caused damage to a barn.
Tonight will bring a chance of rain as another weather system moves in. We'll have a mostly cloudy sky with east, northeast winds 10-15 mph.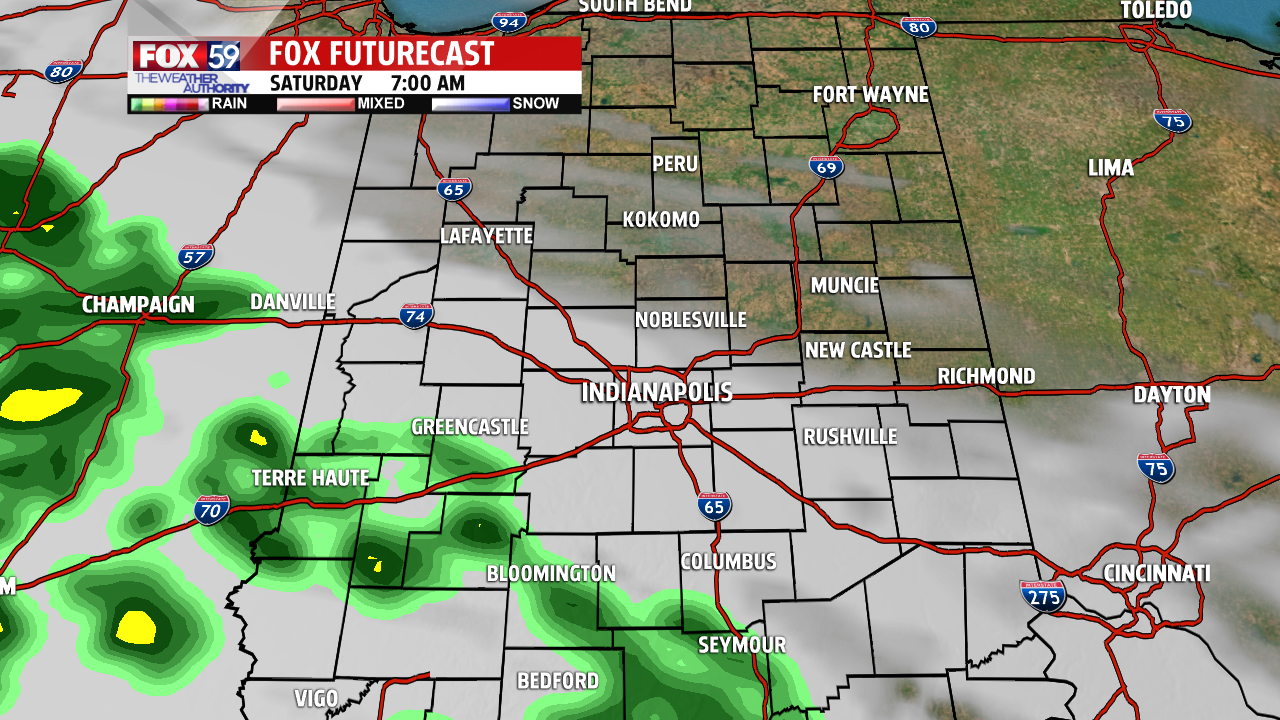 Rain will spread across central Indiana during the late morning and afternoon on Saturday. Temperatures will be cooler with highs only near 60 degrees. Winds will be easterly at 10-15 mph.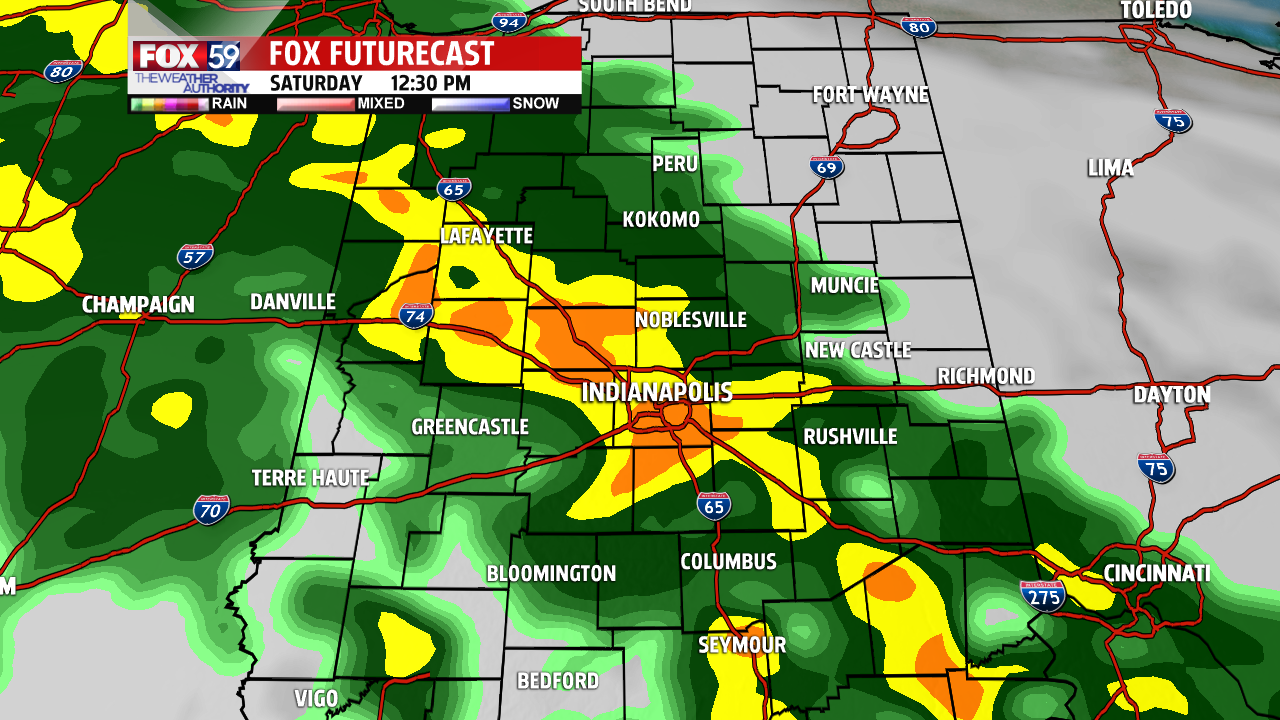 Model data suggests that there could be some strong or marginally severe t-storms around the area Saturday evening. Some of the strongest storms may produce gusty winds, hail and heavy rain. The best chance of strong to marginally severe t-storms will be near and south of Indianapolis.
A warm front will lift across the area on Sunday and scattered showers and t-storms are likely. Some of the storms may be severe on Sunday afternoon with hail, gusty winds and an isolated tornado, especially near and south of Indianapolis.
Rainfall amounts of 0.50 to 1 inch are possible through Sunday afternoon. Highs on Sunday will be near 70 degrees. Next week highs will in the 60s with a chance of rain returning Tuesday, Wednesday and Friday of next week. --Danielle Dozier