This is an archived article and the information in the article may be outdated. Please look at the time stamp on the story to see when it was last updated.
FRESH SNOWFALL
The sticking snows are moving on, but Hoosiers should brace for a new arctic blast Monday night.
Officially, 2 inches of snow fell in Indianapolis through 5 p.m. It is still slushy and soft underfoot and on the secondary roads. Cleanup those walk ways and driveways. The temps are starting to fall and they will fall fast.
Our snowfall for the season has reached 7.5 inches in Indianapolis. That is still below normal. To date, we are 4.5 inches below normal. The normal snowfall is 12 inches. This snow season is still among the 43 percent least snowiest on record.
Some area snowfall reports included 4 inches around Owen County and northern Morgan County.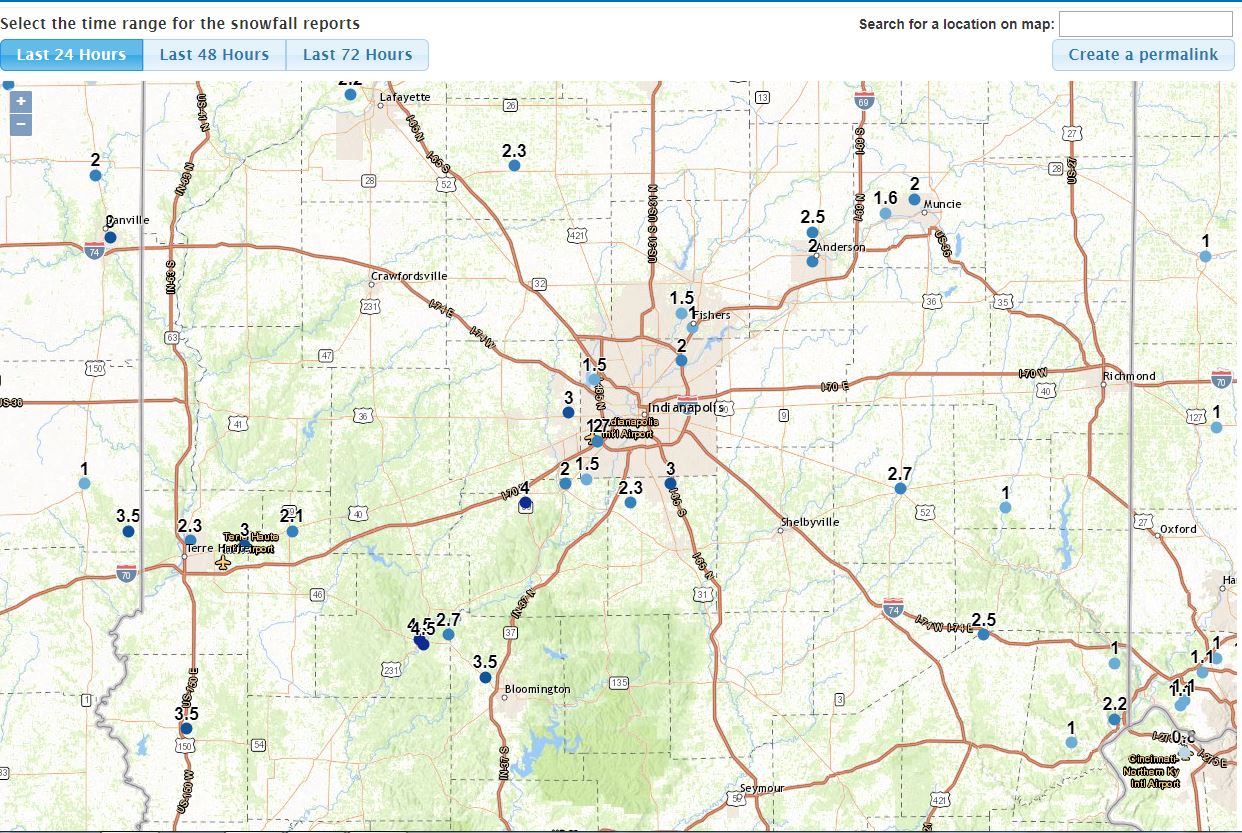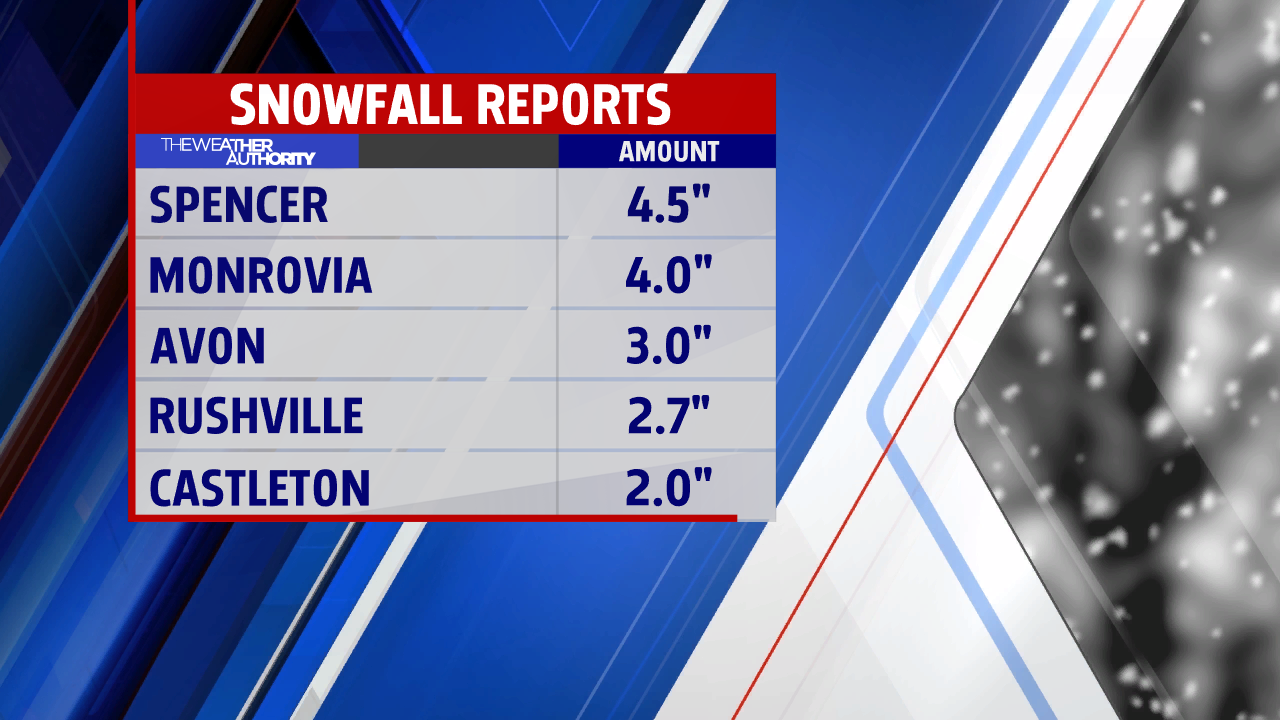 BITTER COLD BLAST
Temperatures are falling fast Monday evening. The cold front was sweeping the city of Indianapolis just before 6 p.m. Look at the spread in temperatures! The cold hits like a wall.
We drop below zero again tonight. Along with stronger winds, the wind chill will be dangerously cold again. A Wind Chill Advisory is in effect from midnight thorough 12 noon Tuesday. Wind chill will be dangerous early Tuesday morning from -10 to -20 degrees.