This is an archived article and the information in the article may be outdated. Please look at the time stamp on the story to see when it was last updated.
Be careful when heading out tonight. We are under a Winter Weather Advisory that starts at midnight and lasts through 10 a.m. on Saturday.
The counties in effect are north of I-74. However, areas a little farther south could still some wintry precipitation and slick road conditions. Especially, on untreated roadways. However, keep in mind, that road temperatures have been warmer these past fews days and our air temperature will only be getting down to 32.
That's right at the freezing mark. If it doesn't cool the ground down enough, we could could see more wet conditions than icy. Regardless, caution is still highly recommended.
Right now, the best timing for this to arrive comes around 2 A.M. and lasts through Saturday morning.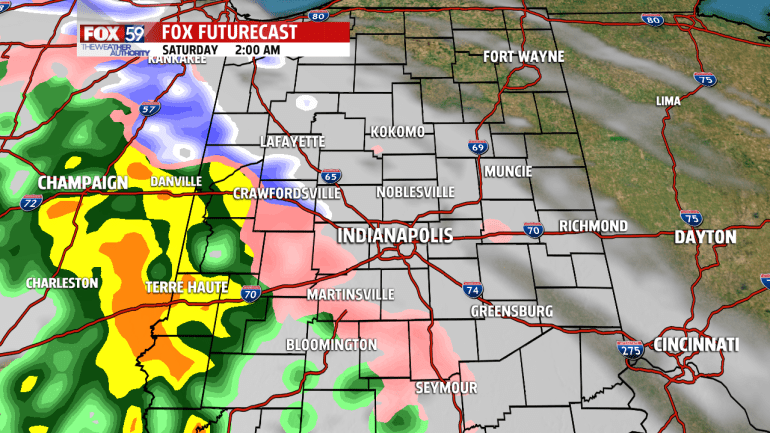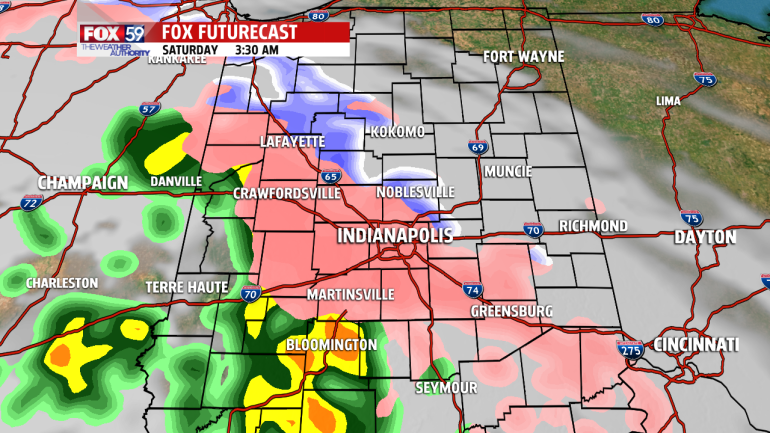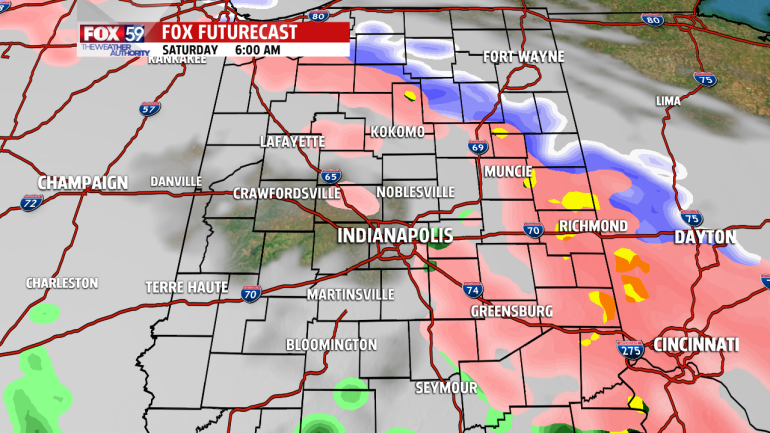 We'll have some on and off showers through morning and afternoon. By the afternoon, we'll be seeing our wet weather in the form of rain.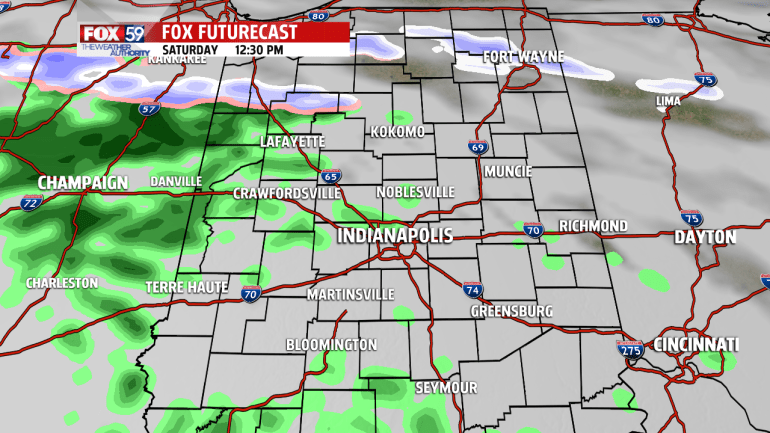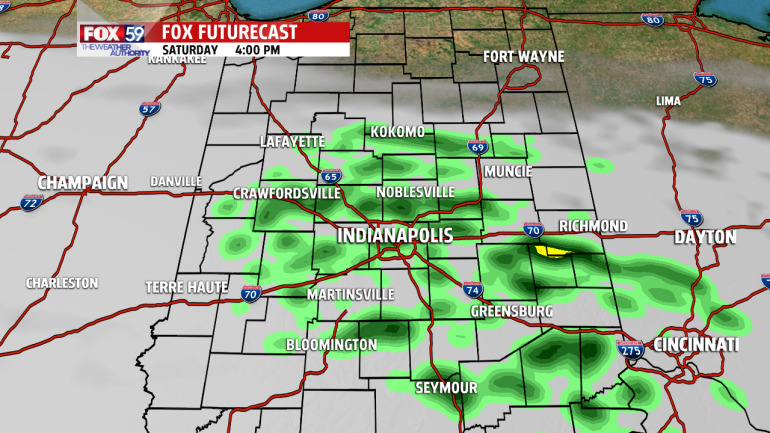 Cool, damp and breezy for St. Patrick's day. Highs only making it to the mid 40's.
The second half of the weekend looks sunny and warmer. Spring is right around the corner but it will feel more like Winter with below average temperatures and the chance for snow.