This is an archived article and the information in the article may be outdated. Please look at the time stamp on the story to see when it was last updated.
Update: This story has been updated to reflect the fact that the Winter Weather Advisory has been extended until 7 p.m. after it was previously scheduled to expire at 4 p.m. on Monday afternoon. According to the NWS, most of the heavier snow has ended, but a line of snow showers will pass through the area late this afternoon and combine with gusty winds to cause additional travel issues.
A Winter Weather Advisory is in effect until 7 p.m. for Indiana. Overnight our first wave of snow moved through the area, leaving a dusting of slippery snow on the roads. Slow down and use caution driving.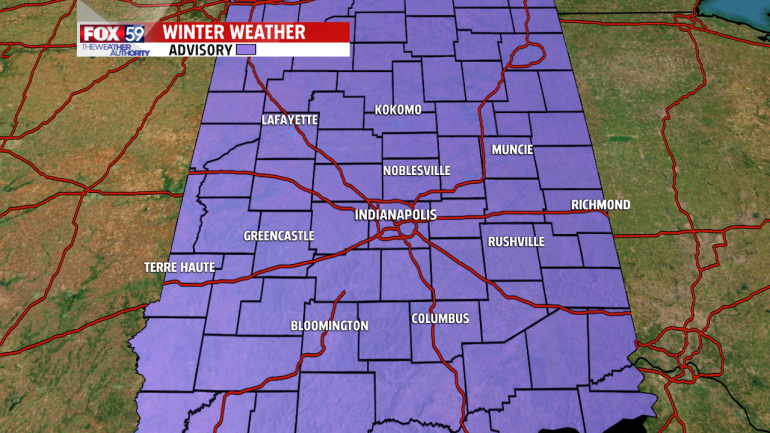 This large system will generate widespread 2-4" snowfall totals. Locally some spots could see 5".
The second stronger wave is poised to move through Indianapolis beginning around 6 a.m. Heavy snow with breezy winds will reduce visibility for the morning rush hour.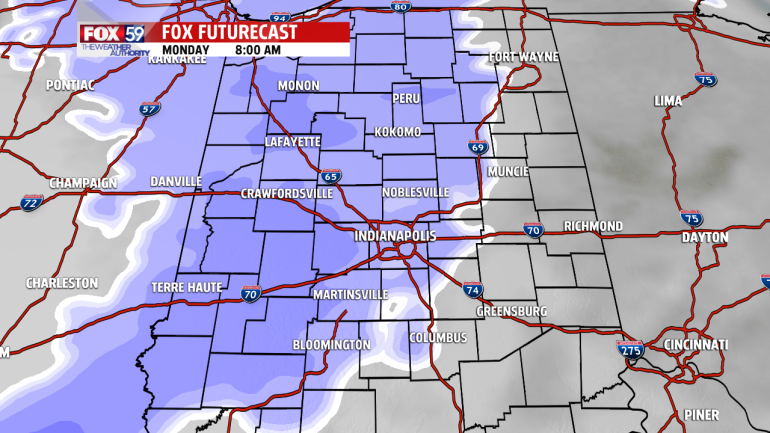 Blowing and drifting snow will be an ongoing issue through the day.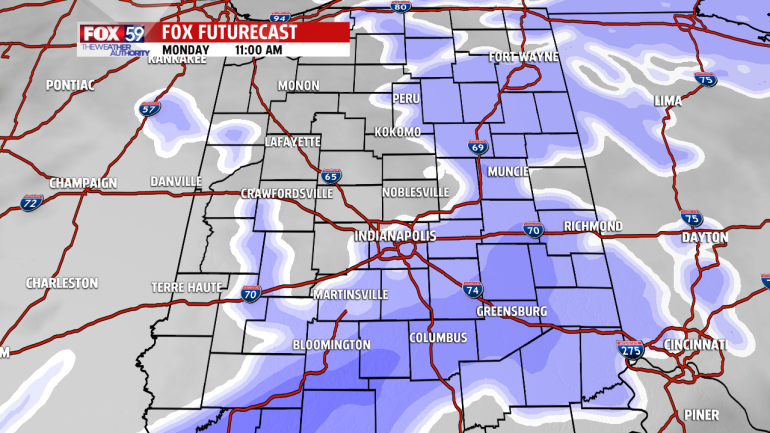 Snow clears out from west to east early this afternoon.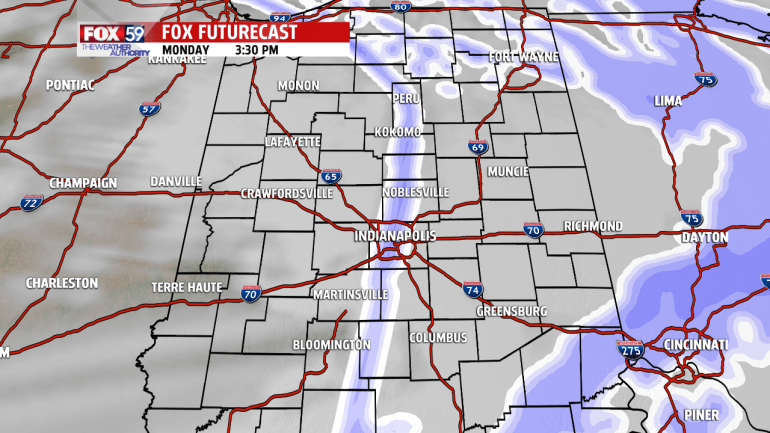 Temperatures continue to warm up on southerly winds into the upper 20s.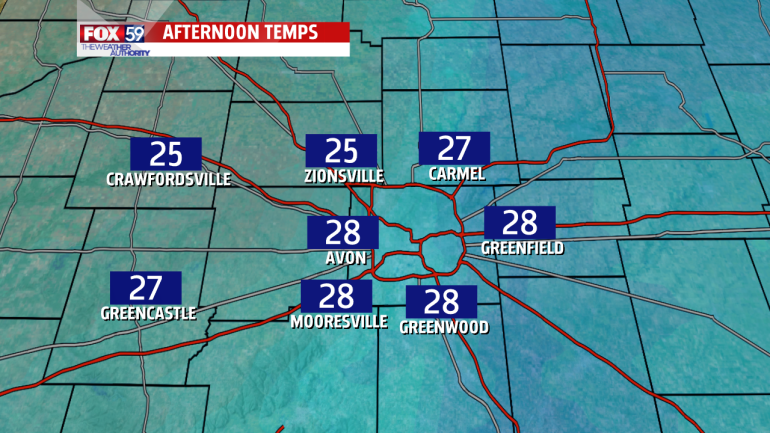 Arctic air returns behind the snow tonight. Temperatures drop to near 0º with wind chills to -20º! All of Tuesday will feel subzero, so bundle up!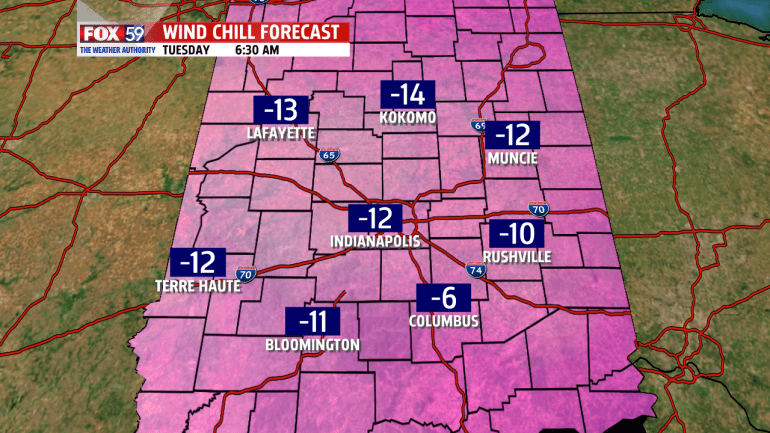 Spotty light snow showers are possible on Tuesday. High pressure moves in midweek through Friday, keeping us dry with mix of sun and clouds. Temperatures are on a warming trend! All the way back into the mid 50s by Sunday!