This is an archived article and the information in the article may be outdated. Please look at the time stamp on the story to see when it was last updated.
INDIANAPOLIS, Ind. --Good Tuesday afternoon! We've had mid and high clouds outside today as expected with temperatures in the 50s after a chilly start at 40 degrees. Clouds will be with us overnight with lows in the mid-40s.
Wednesday will bring a mix of sun and clouds with temperatures in the mid-60s. Winds will increase, especially in the evening with gusts to 20 mph. We may have gusts up to 30 and 35 mph through early Thursday. Rain looks to arrive Wednesday evening as a warm front lifts north across the area.
Showers will continue into early Thursday morning with temperatures in the low 50s. Highs Thursday will only be in the mid-50s.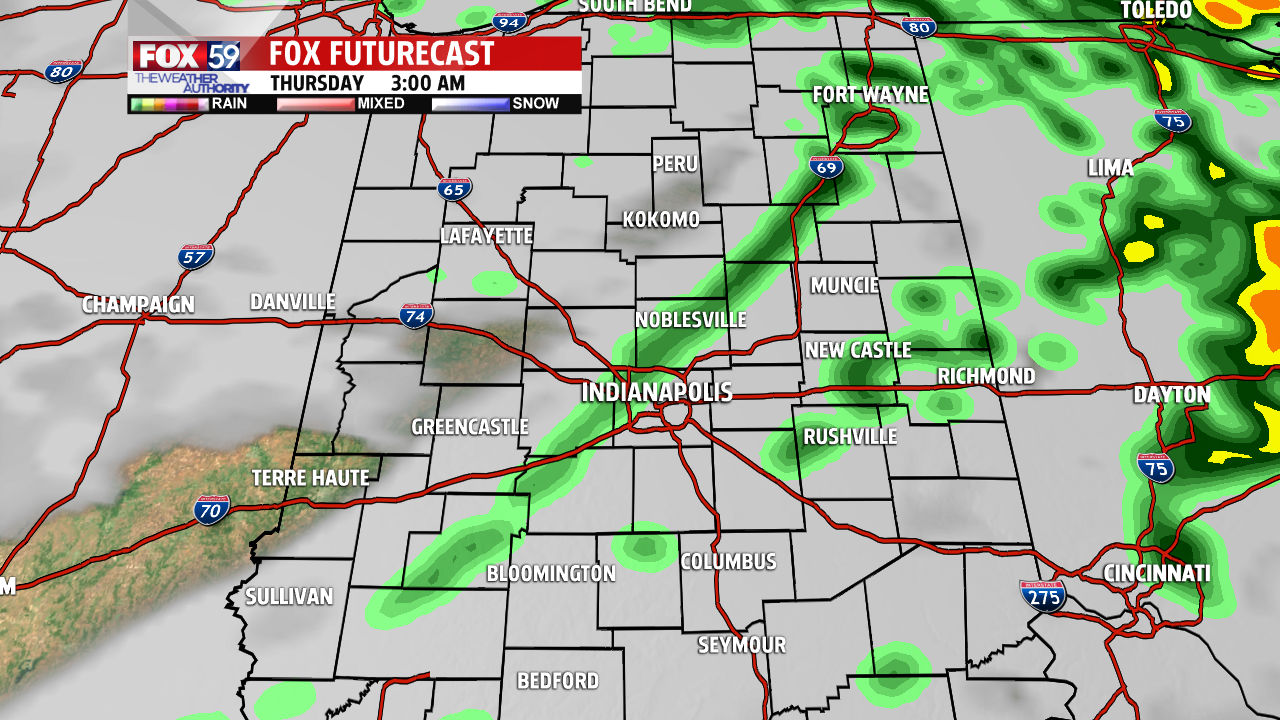 A warm up is expected into the weekend with highs in the upper 60s on Friday and mid-70s on Saturday. Slight rain chances will arrive Sunday with a warm Halloween in store for central Indiana. --Danielle Dozier