This is an archived article and the information in the article may be outdated. Please look at the time stamp on the story to see when it was last updated.
SKIES BRIGHTEN - TEMPS TOP 90°
The temperature rose late Friday as skies become more sunny and spotty showers fade. The official high reached 90° at 4:03 PM, the 22nd 90 degree day of 2016.  This August is running 6° warmer than last August to date and the average temperature of 80.4° places this august as the 12th warmest to date on record.  I'm sure our most recent electric bills will reflect this.
The heat index has topped 102° again at Lafayette and 100° in Peru.  The humidity isn't backing down any time soon.
WET WEEKEND?
Yes, at times.  Downpours are likely all weekend long but there will be many rain free hours.  The highly humid air will fuel localized heavy rainfall at time Saturday and Saturday evening.  When it rains it could pour but be patient.  Rainfall is not evenly distributed this time of the year and amounts will vary widely.  Locally heavy rainfall fall of 1" to 2" is possible on Saturday but the rain will not last all day long.  Sunday looks to be the drier of the two days this weekend with rainfall coverage lowering to 36% of the area.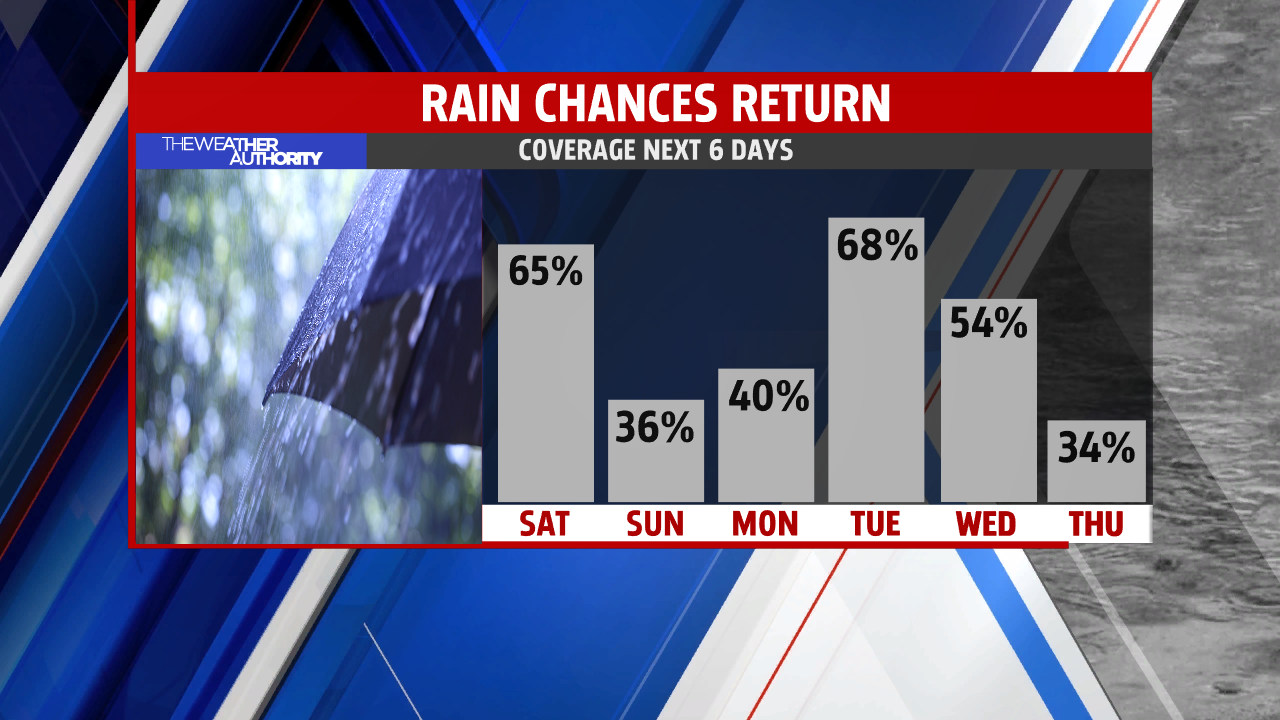 We want to emphasize, you will have dry time to get out and enjoy this weekend.
BIG RAIN TOTALS
The persistent weather pattern is expected to set up a conveyor belt of rich, moist air and deliverer heavy rainfall totals through Wednesday.  The rain will come in bunches and localized flash-flood producing downpours are likely well into next week.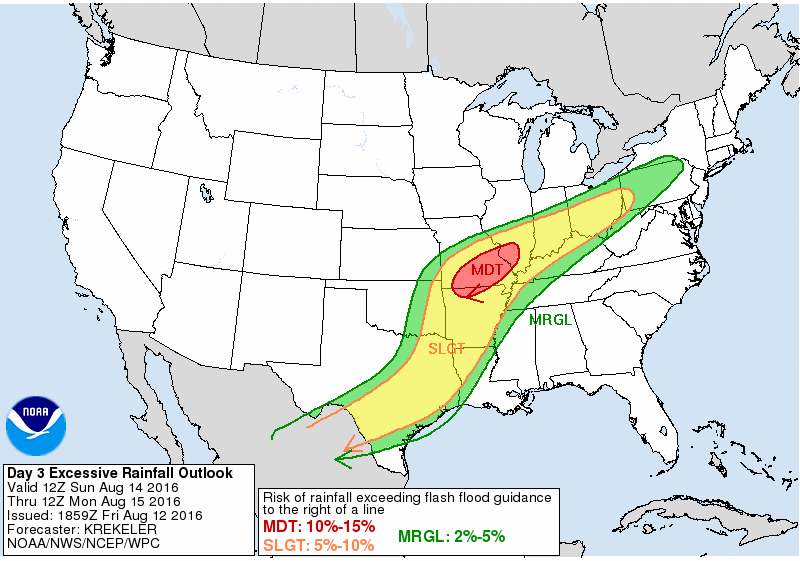 Rainfall totals of 3" to 5" are possible by mid week with even locally higher amounts.  In advance of the rain for the weekend, a broad area of Flash Flood Watches have been issued including a portions of Indiana.