This is an archived article and the information in the article may be outdated. Please look at the time stamp on the story to see when it was last updated.
We're nearing the end of our heat wave. We've made it to the 16th 90° day of the year, so far.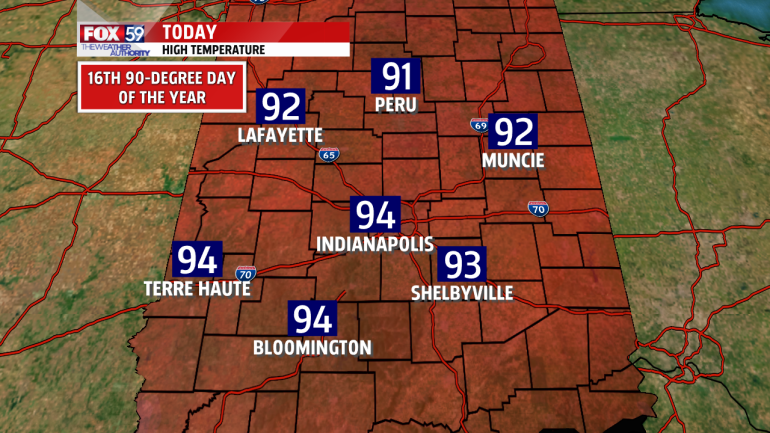 A Heat Advisory has been extended until 8 PM Thursday evening.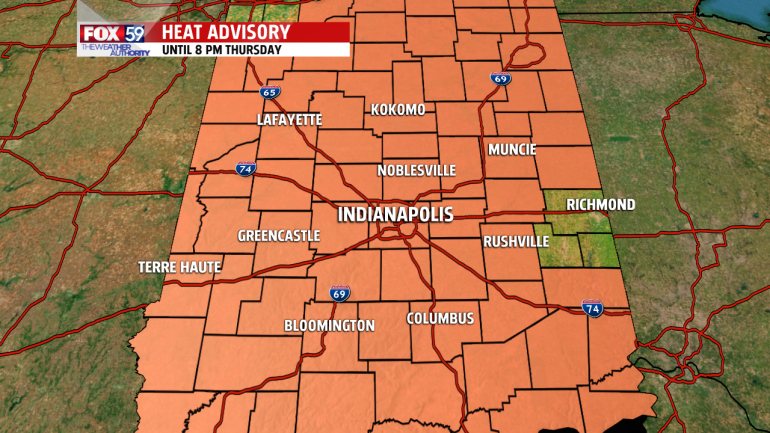 We stay warm tonight with Feels Like temperatures falling to the upper 70's by early tomorrow morning.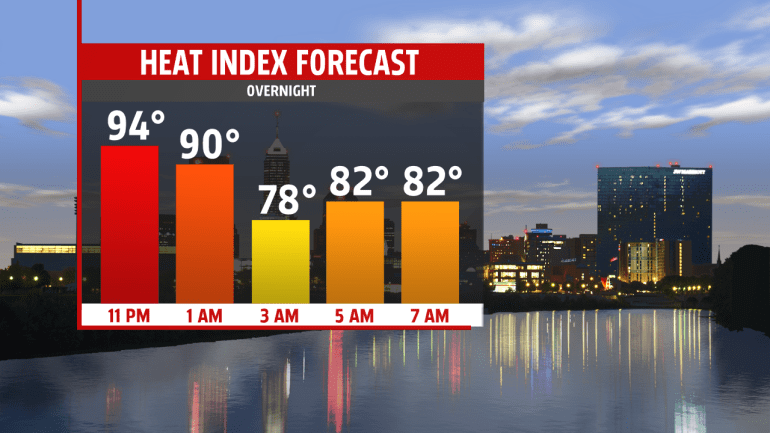 We're tracking rain and storm chances tomorrow afternoon. The best timing to see rain will come mainly between 2 PM and 8 PM.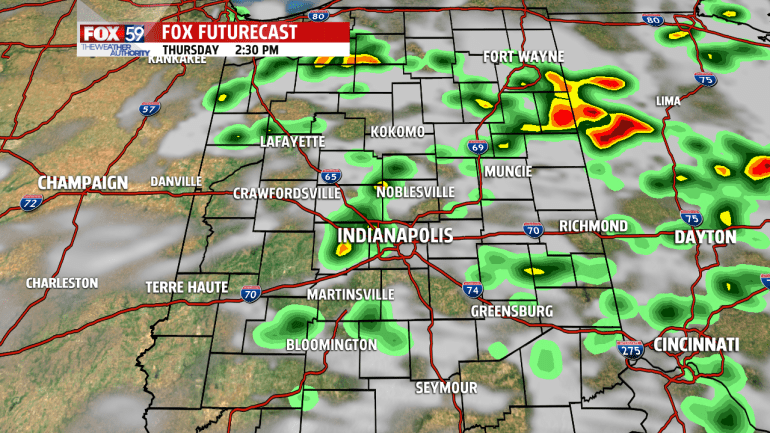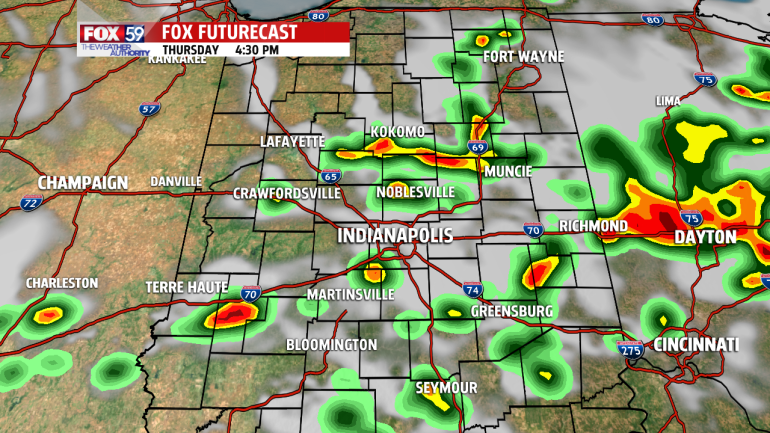 Spotty showers are possible through the late evening hours but they'll be isolated as we start to clear out.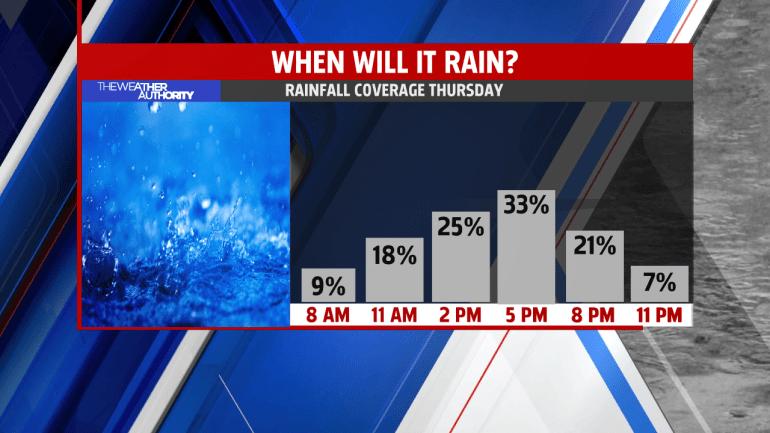 It will be another steamy one tomorrow. Feels Like temperatures start in the mid to upper 70's.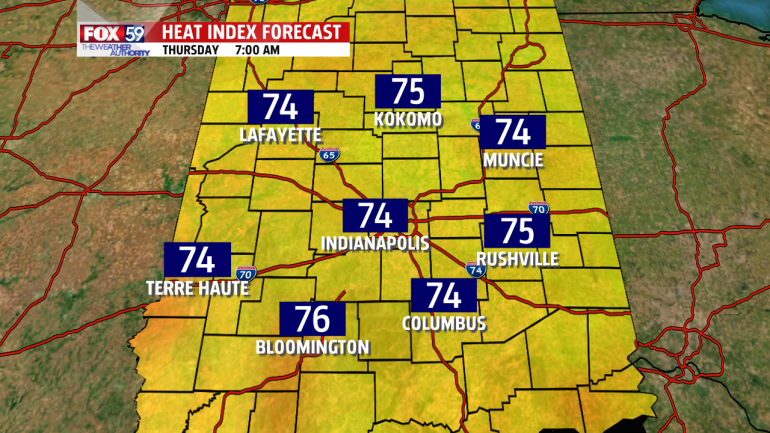 By the lunch hour, they'll spike back near 100°.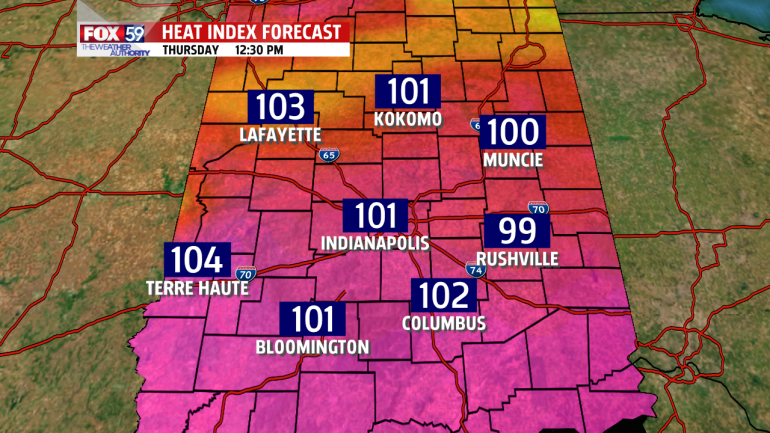 Showers rolling through tomorrow afternoon will bring relief to those of us who actually see the rain.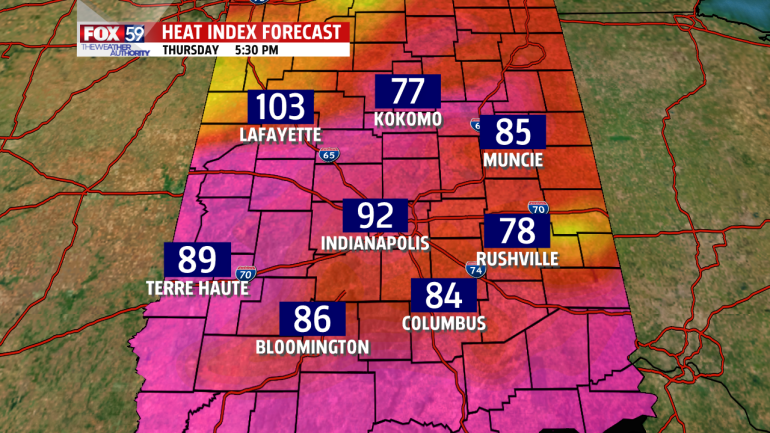 After tomorrow, we're looking at a nice cooling trend in the Heat Index.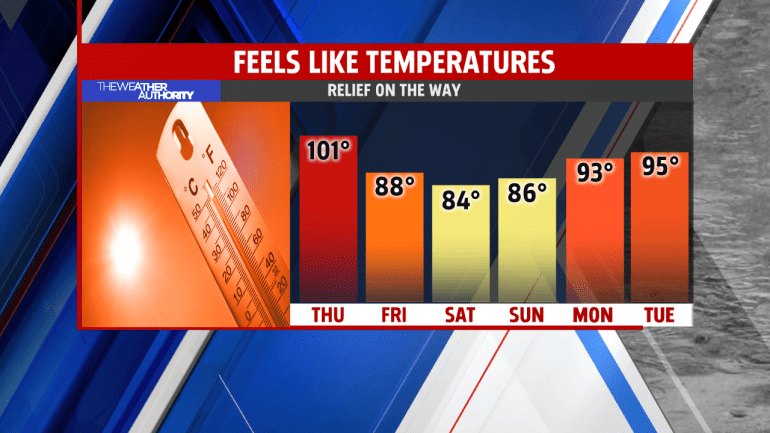 The weekend is shaping up to be a fantastic one with lower humidity, comfortable temperatures and plenty of sunshine.