This is an archived article and the information in the article may be outdated. Please look at the time stamp on the story to see when it was last updated.
DREAMING OF A WHITE CHRISTMAS?
They've been lacking over the years. Indianapolis had a "White Christmas" last year — it was the first time we had a White Christmas since 2010. While we're still a few days away and with colder air in the forecast and some snow chances, we checked to see what the longest stretch was without a White Christmas.
Climatologically speaking, we have about a 25 percent chance each year.  A White Christmas is defined by the National Weather Service as 1 inch of snow by 7 a.m. on Dec. 25. The last time was 2010 when a 5-inch snow depth was reported, so it's been a little while.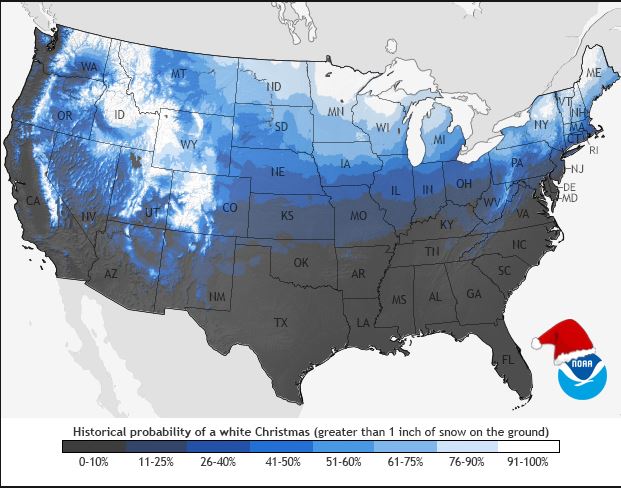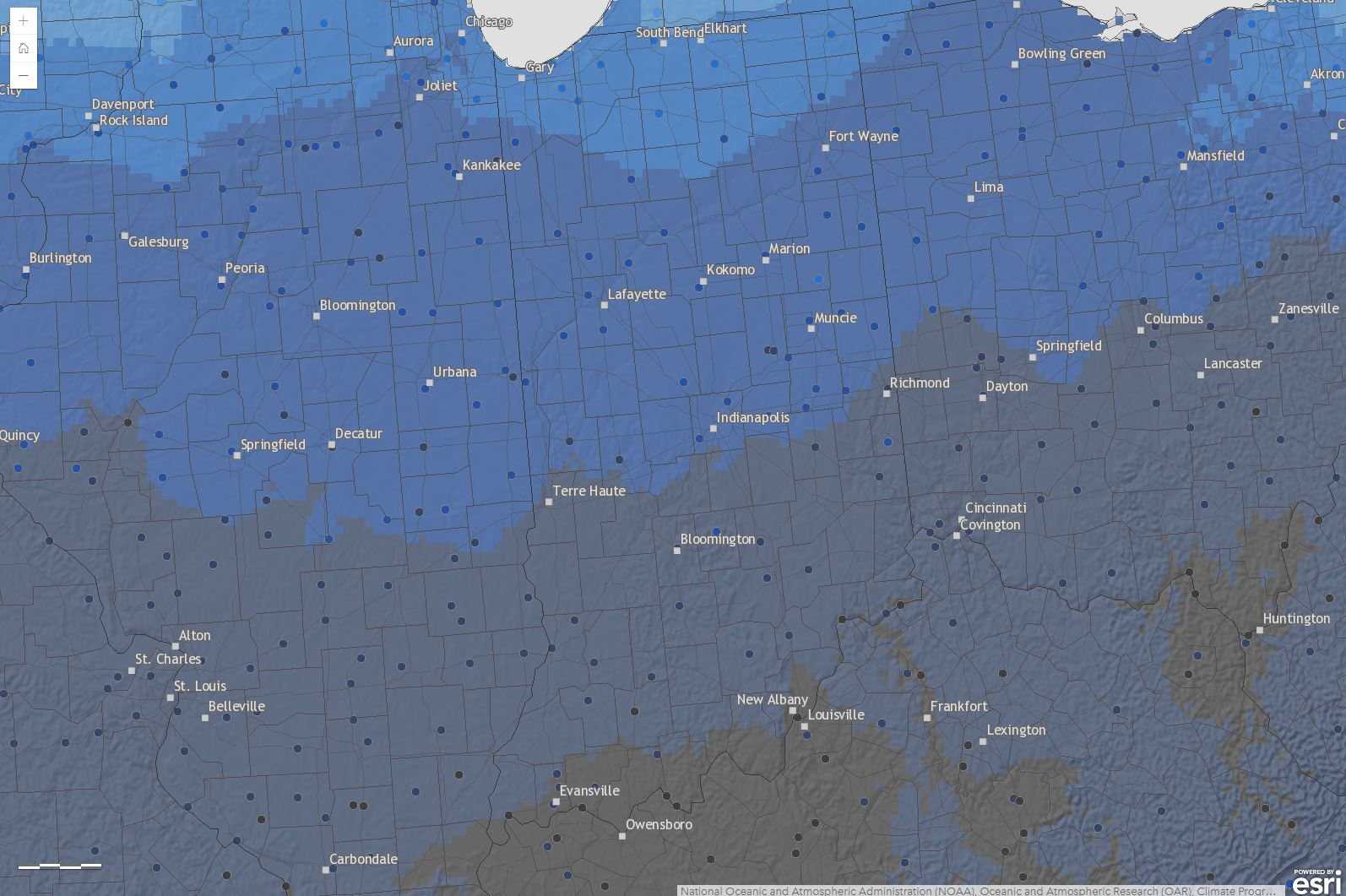 Dating back to 1902, we identified two extended stretches without snow for Christmas–also known as a Green Christmas: 1935 to 1944 and 1951 to 1960, each a span of 9 years. The second-longest span was from 1981 to 1989, at 8 years.
Do you remember the Christmas snowstorm of 2002?   It started Christmas Eve and by midnight, 5.9 inches of snow fell with an additional 1.9 inches falling Christmas Day.  The snow depth Christmas morning was 7 inches at 7 a.m.  Only two years later, a series of accumulating snows leading up to Christmas in 2004 left 9 inches of snow on the ground, the whitest Christmas on record.