This is an archived article and the information in the article may be outdated. Please look at the time stamp on the story to see when it was last updated.
SPRING BEGAN AT 12:15 PM TODAY
What says spring but snow?!?
A winter storm warning has been issued for a portion of central, east and southeast Indiana starting at 8 pm tonight and several counties are now under winter weather advisories through early Wednesday afternoon.
WINTER STORM TONIGHT
Snow will develop and spread from the eastern half of the state west and increasing in intensity this evening. Conditions will deteriorate very quickly as a heavy west snow and a strong north-northeast wind blows tonight.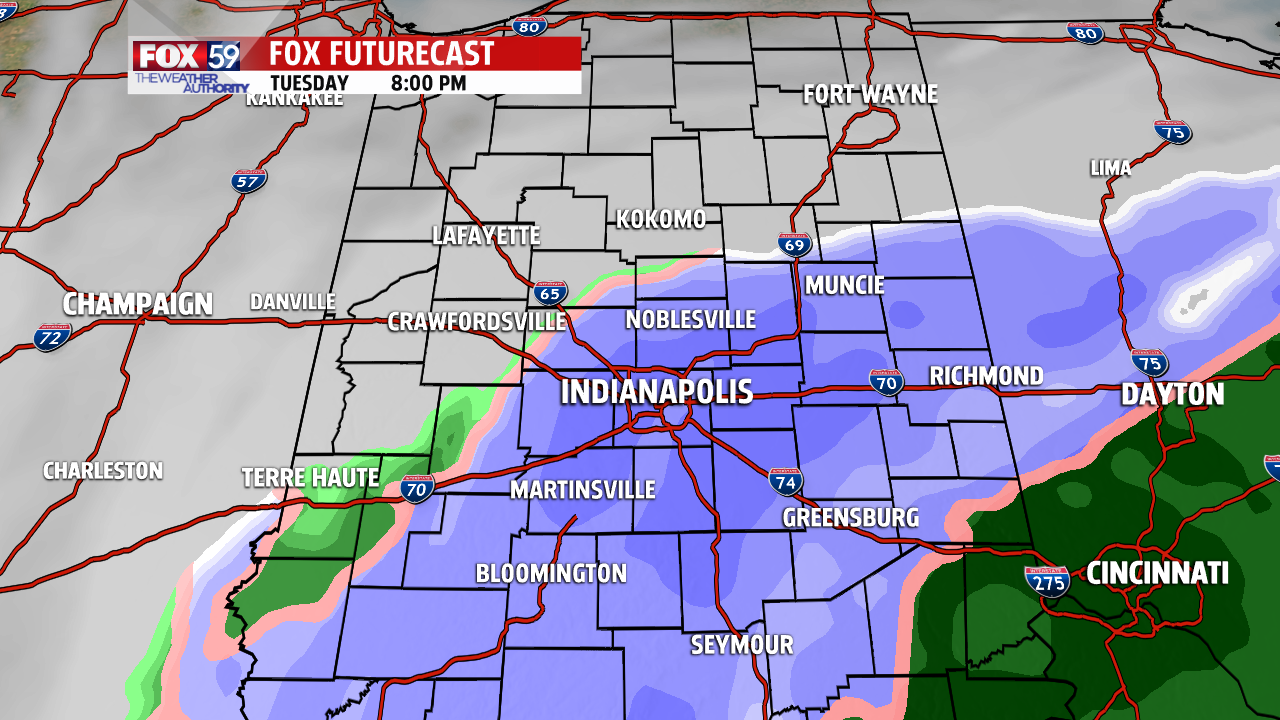 Off seven various computers – the average snowfall for Indianapolis is 3.4″ with a spread of 1.9″ to 4.7″. This will be a wet snow and a heavy snow with snowfall rates increasing through the night.
UPDATE:  As of 10 pm the snow is backing in from eastern Indiana and the challenge is now how far west will it come.  Trends are to the lighter end of the snow spread for the city.  Based on radar data and new data trickling into the weather center we are fine tuning the snowfall forecast.  A 1″ to possibly 3″ snowfall is possible across Indianapolis with the higher totals in far eastern Marion county.
East and southeast Indiana are in line to receive the largest totals that could reach as much as 6″.
SNOWFALL REPORTS
Reports late Tuesday include 2″ of wet snow in Mitchell and Oolitic (Lawrence County) And  4″ in Smithville (Monroe County)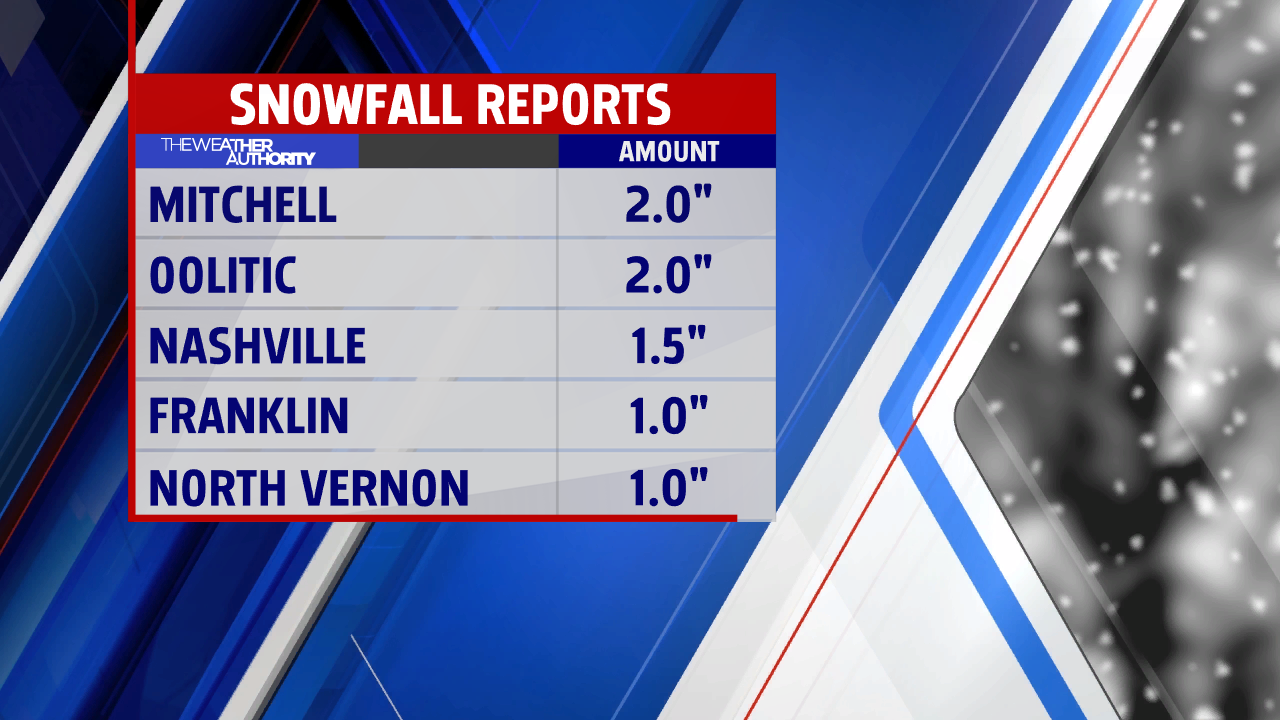 The storm track is south with a low pressure tracking through east Kentucky, taking the southern route.   It is when we encounter the upper-low that the snow will fall – and fall hard for a few hours late tonight. Travel will be hazardous overnight and early Wednesday morning especially in east-central Indiana.
The low moves quickly east Wednesday morning and sunshine will break out by early afternoon.  March sun is stronger and the snow will begin melting as early as Wednesday afternoon.