This is an archived article and the information in the article may be outdated. Please look at the time stamp on the story to see when it was last updated.
Happy Saturday! A strong cold front has moved through the state returning winter to Indiana.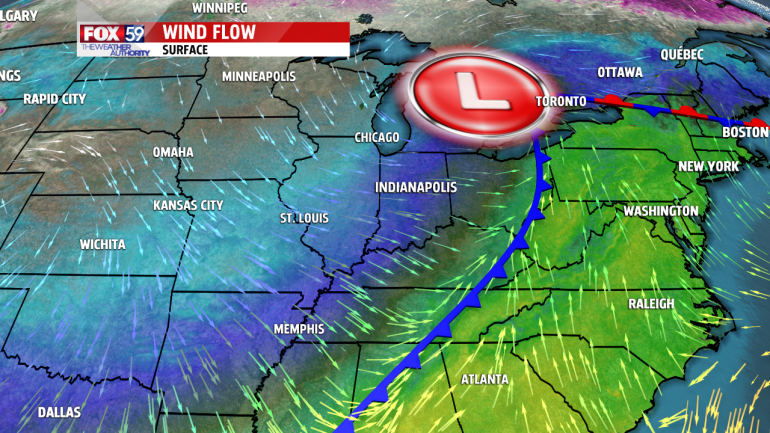 This afternoon's high temperatures will be about 35-40 degrees colder than Friday! We are even running a little below seasonal averages, topping out in the low to mid 30s.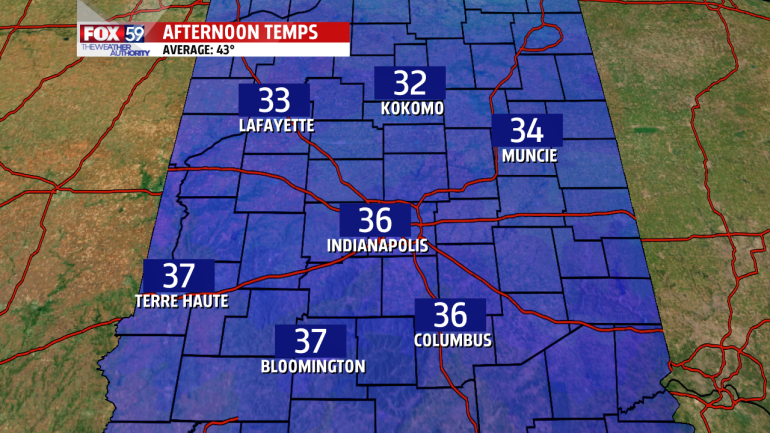 Time to dust off that winter jacket! Strong winds all day will gust to 30 mph and keep wind chills in the upper teens and lower 20s.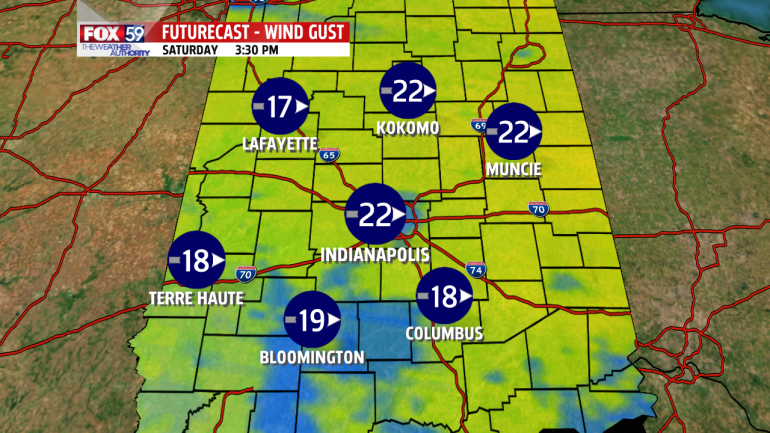 On the backside of the exiting system wrap around snow showers have developed. They will remain scattered until early afternoon with a dusting possible.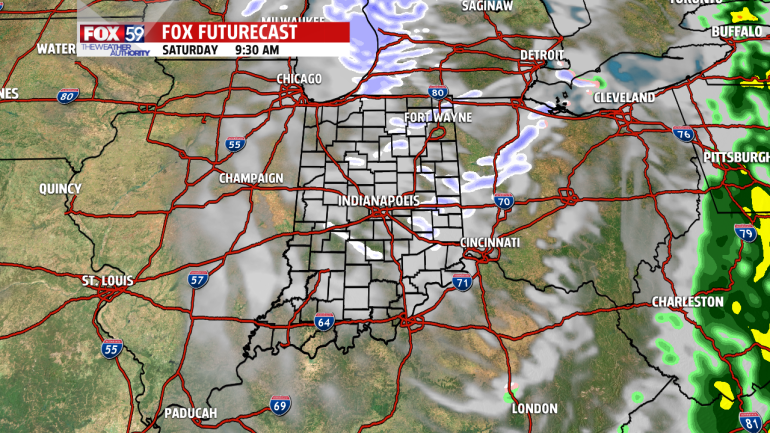 Skies begin to clear out around 4pm as overnight temperatures fall to near 20 degrees.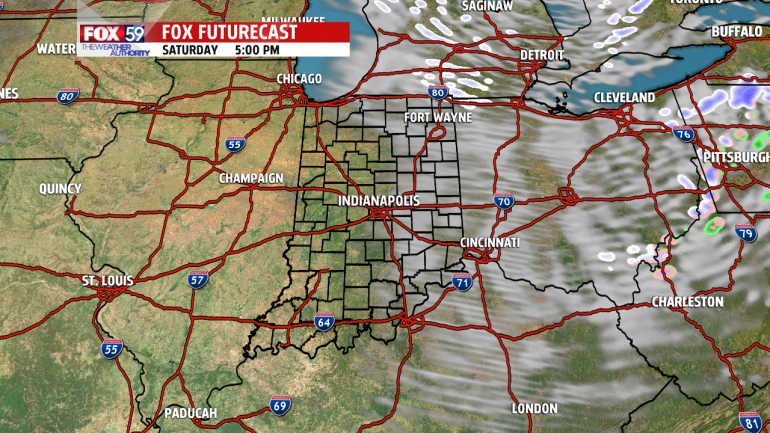 Temperatures already start warming up tomorrow, back in the mid 40s with a mix of sun & clouds. A disturbance moving up from the south could bring some light rain and snow Sunday night into Monday morning. Precipitation chances continue through the rest of the work week.