This is an archived article and the information in the article may be outdated. Please look at the time stamp on the story to see when it was last updated.
INDIANAPOLIS, Ind. --Good Wednesday afternoon! A Winter Weather Advisory is in effect for the southern half of Indiana including Indianapolis from 5 a.m. to 9 p.m. Thursday. Accumulating snowfall is likely to affect the morning and evening commutes.
Models show snow starting in western Indiana around 3 a.m. and spreading eastward toward Indianapolis as we approach the 5 a.m. hour. The snow really gets going in the metro as many of you are heading out to work in the morning. There's the potential for at least 0.5 inches of snow on the ground in Indy by 7 a.m. Thursday. With dry, arctic air in place, snow will be a dry snow and snow ratios of 18 to 20:1 are reasonable. That said, snow totals of 1 to 3 inches are likely around the metro area and generally south of I-70. Slightly higher totals of 2 to 4 inches are possible across some of our southern counties. Snow will end from west to east Thursday evening with snow tapering in Indy after 5 p.m.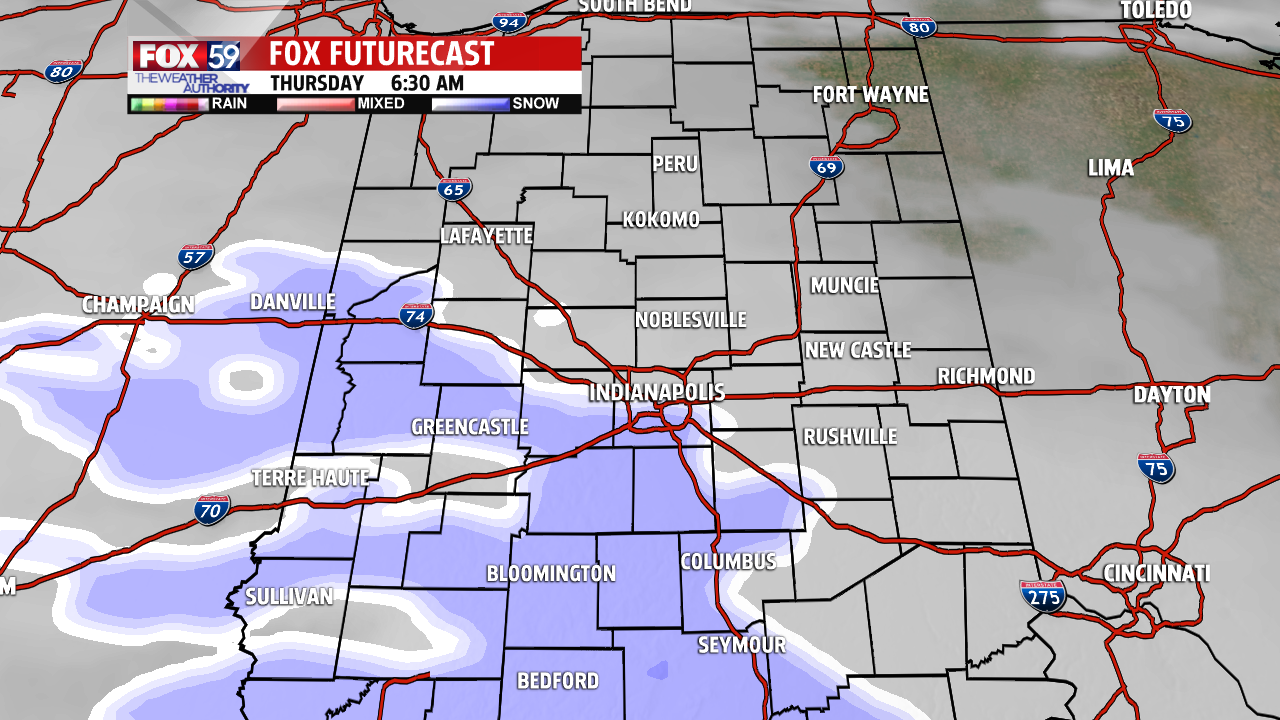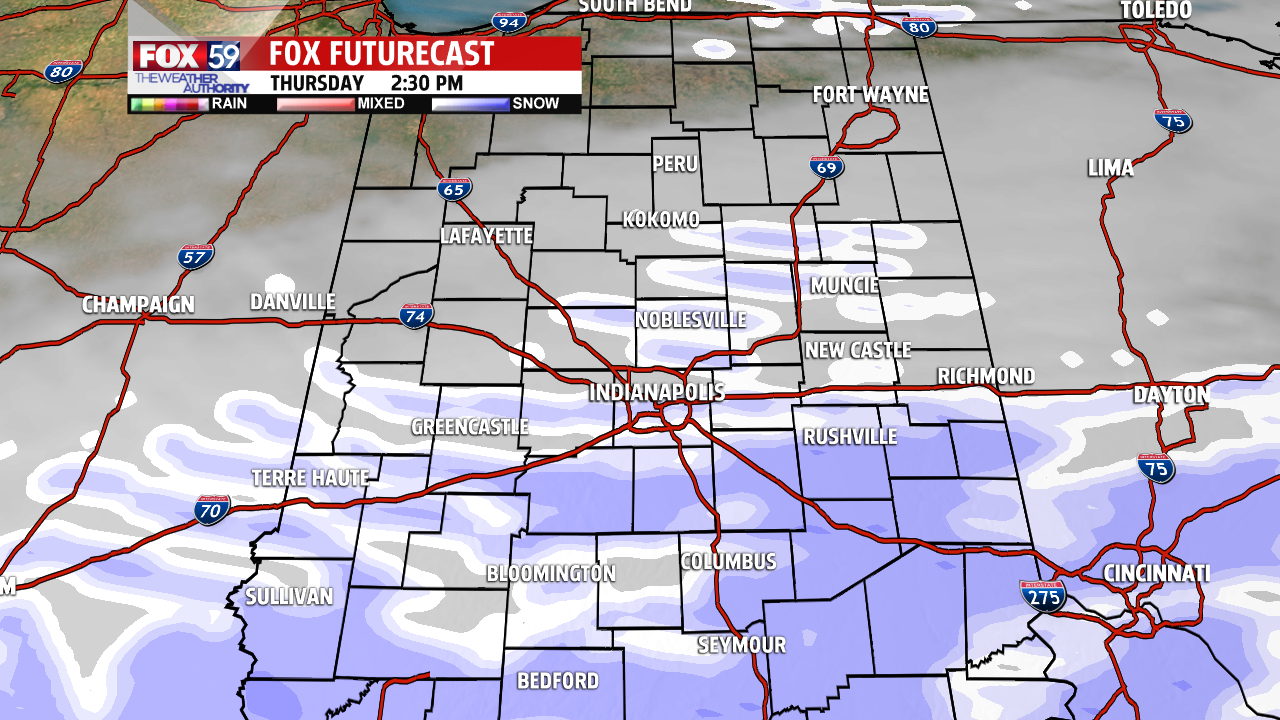 Winds will be around 5 to 10 mph so there won't be big issues with snow drifts but snow showers will reduce visibility and lead to slick conditions during the morning commute. Temperatures will start in the low to mid-teens Thursday and reach near 20 degrees. Wind chills will range from zero to 10 degrees Thursday morning and from 10 to 15 degrees Thursday afternoon.
The next few days will be frigid with single-digit lows Friday through Sunday morning. Sunshine returns Friday into the weekend. Another weather system will affect us next week with a chance of a wintry mix of rain, sleet, freezing rain and snow next Tuesday. --Danielle Dozier