This is an archived article and the information in the article may be outdated. Please look at the time stamp on the story to see when it was last updated.
A Winter Weather Advisory goes into effect this evening at 7 p.m. until 1 p.m. Monday. A system will bring a wintry mix of precipitation including: freezing rain, rain, sleet and snow. Roads will become slick and hazardous with light ice and snow accumulations.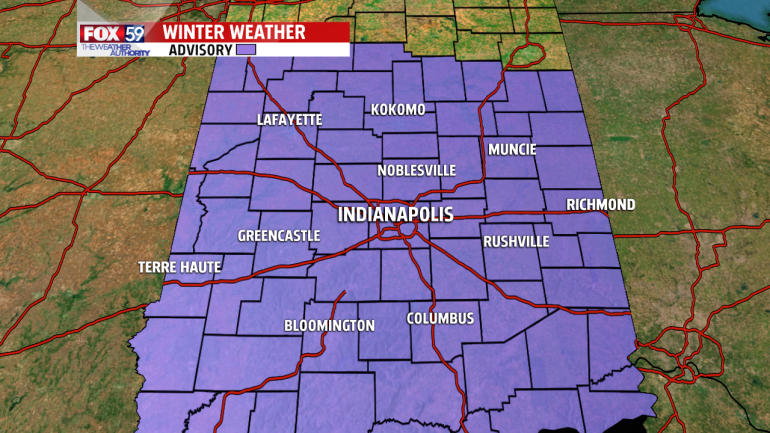 Following some spotty morning snow, there will be several hours of dry time. After 5 p.m., we begin to see a wintry mix of precipitation developing in the western half of the state and moving eastward.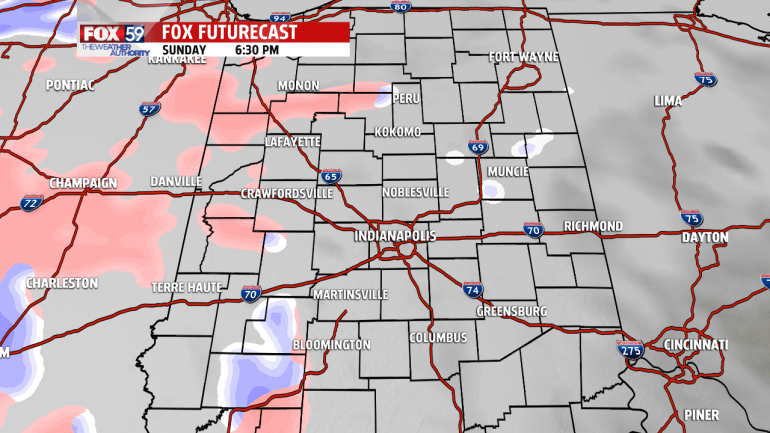 This is a tricky forecast as temperatures hover around the freezing mark, it becomes difficult to pinpoint exactly what type of precipitation will occur. Just a degree or 2 difference, changes the the precipitation type. No matter what precipitation you see in your area, roads will become slick and travel will be impacted.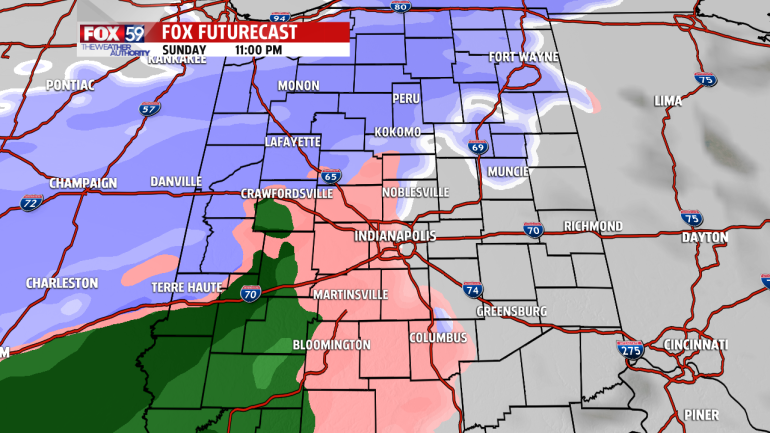 There will also be a period of snow in the northern half of the state.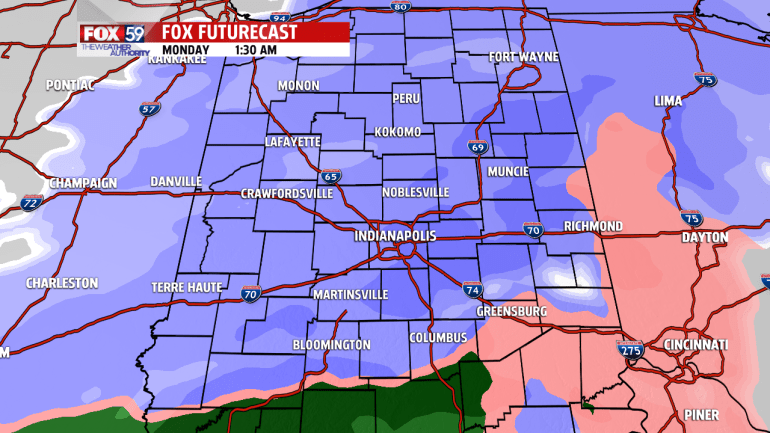 During the morning rush hour, there will still be scattered areas of precipitation but a bulk of it will have moved eastward.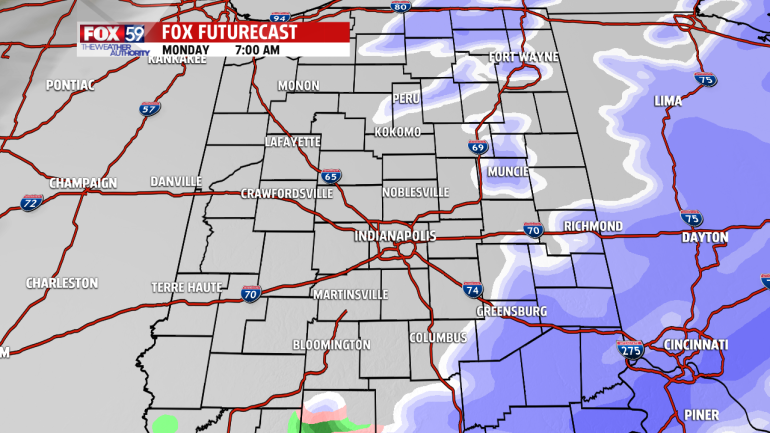 The northern half of the state is looking at 1-2″ snowfall accumulations.
There will also be ice accumulations up to .1″.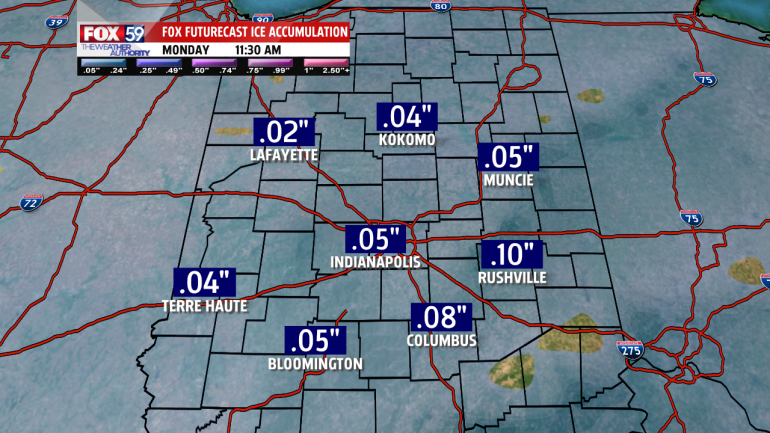 Highs today are back in the upper 20s and lower 30s!
Be careful traveling this evening into Monday morning. Roads will be slick with light ice and snow accumulations. Temperatures continue to warm through the week. Rain chances are back late week. A cold front moves in Friday dropping temperatures and causing a rain to snow changeover. Light snow accumulations are possible on Saturday.