This is an archived article and the information in the article may be outdated. Please look at the time stamp on the story to see when it was last updated.
Good morning everyone! The heaviest snow is now moving into western Ohio and coming to an end in Indiana. Flurries & light snow will remain possible for the rest of the day.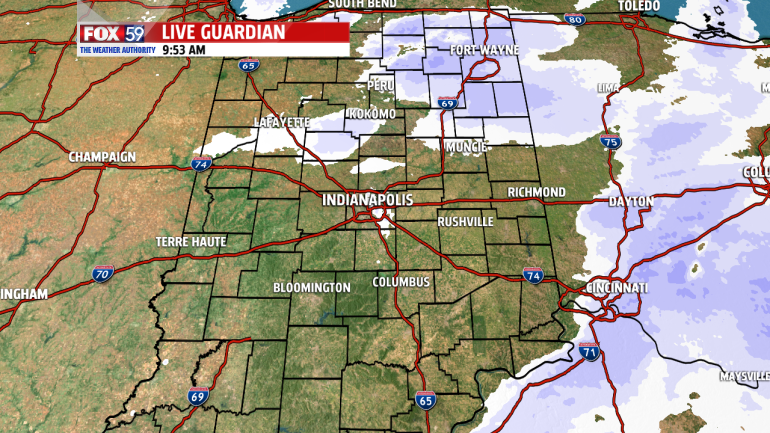 Snowfall totals were as expected, 1 to 3 inches.
Some flurries and light snow are possible around lunch time with cloudy skies. It will be a cold day with temperatures only warming into the mid 20s.
Thursday we get a break from the brutal cold and snow with partly sunny skies and highs near 30º. Snow chances increase again on Friday as our next storm system nears the area. Its current track will keep the heavy accumulating snow just south of the state. We are monitoring its track closely because if it moves further north we are looking at another round of accumulating snow to end the work week.