This is an archived article and the information in the article may be outdated. Please look at the time stamp on the story to see when it was last updated.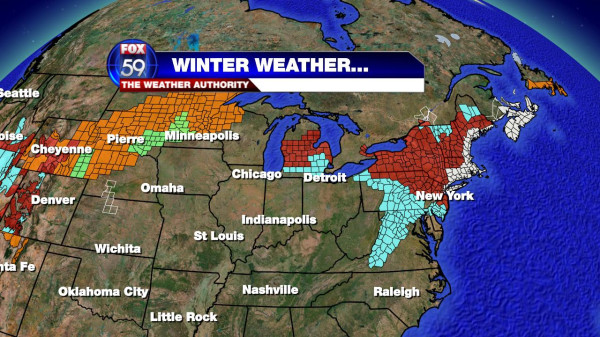 The east coast and parts of the plains are bracing for more late season winter weather this morning.  For Indiana, most of the winter weather will bypass us by passing to the north.  The early morning rain that rolled through here this morning turned out to be several inches of snow up in Michigan.  This system, a trough and associated cold front, will continue to roll towards the east coast today.  Snow will begin in places like Boston by this afternoon but blizzard conditions are not expected until after sunset.  By the time the sun comes up some communities could see upwards of 36 inches of snow!  Add to that the strong wind gusts that could top 70 mph and Saturday morning is going to be quite nasty for those living on the East Coast.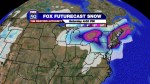 Off to the northwest we have seen blizzard watches issued this morning for Nebraska, South Dakota and Minnesota.  Five to ten inches of snow will be possible near Sioux Falls.  Winds gusting up to 45 mph will also make for near whiteout conditions Saturday evening through Sunday morning.
Our local weekend forecast is for mild conditions with warmer weather near 50 degrees for Sunday.  Rain will arrive here Sunday afternoon with possibly up to a half inch of rain falling overnight into Monday morning.