This is an archived article and the information in the article may be outdated. Please look at the time stamp on the story to see when it was last updated.
Skies are clear and the rain from last night has cleared the state. As temperatures continue to fall this morning, some fog is now developing in our northern counties. Regardless of the fog, after sunrise, it will burn off quickly and a fantastic day will be under way! No doubt, the "pick of the week," as sunshine will reign all day and temperatures will remain extremely comfortable. Here is your breakdown and you better enjoy!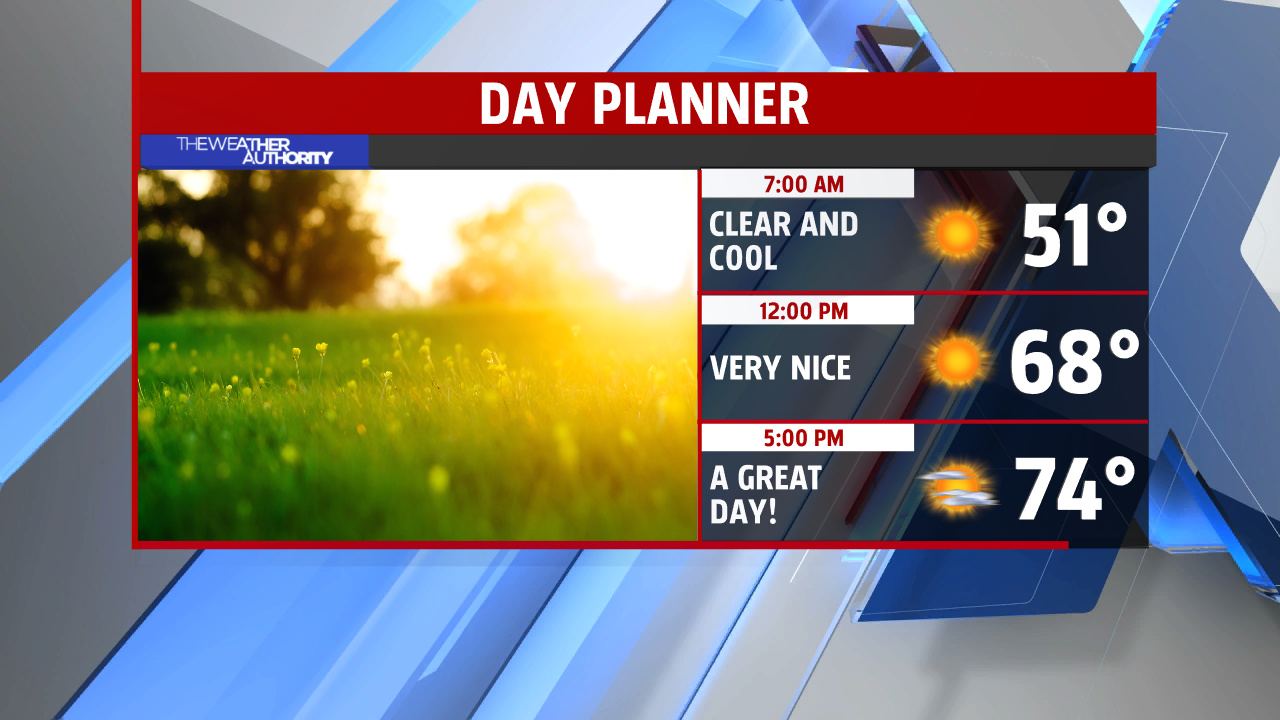 Warmer, breezier conditions return for Wednesday, as summer's heat rapidly returns! Another dry day is expected for tomorrow before the heat and humidity begin to break things down and storm chances slowly creep up for Thursday and Friday! Still expect plenty of dry time heading into the holiday weekend with 80° temperatures holding on, too.